Friday 12

—

Sunday 14 May 2017
Dreams Never End
Preview 12 May 5–7pm
Open Sat & Sun 11am–5pm
Dreams Never End is an exploration into the role of artists in the redevelopment of urban spaces and the rebranding of post-industrial cityscapes.
As one of Manchester's last standing, still intact and repurposed industrial complexes, the Grade II listed Crusader Mill in Ancoats provides a backdrop of rich historical and cultural heritage. Exhibiting from the project space alongside Rogue Artists' Studios as they plan their relocation from the Mill to new, suburban premises, Manchester School of Art's final-year Art History & Curating students interrogate how an evolving sense of place can affect a symbiotic relationship between a city and its emerging artists.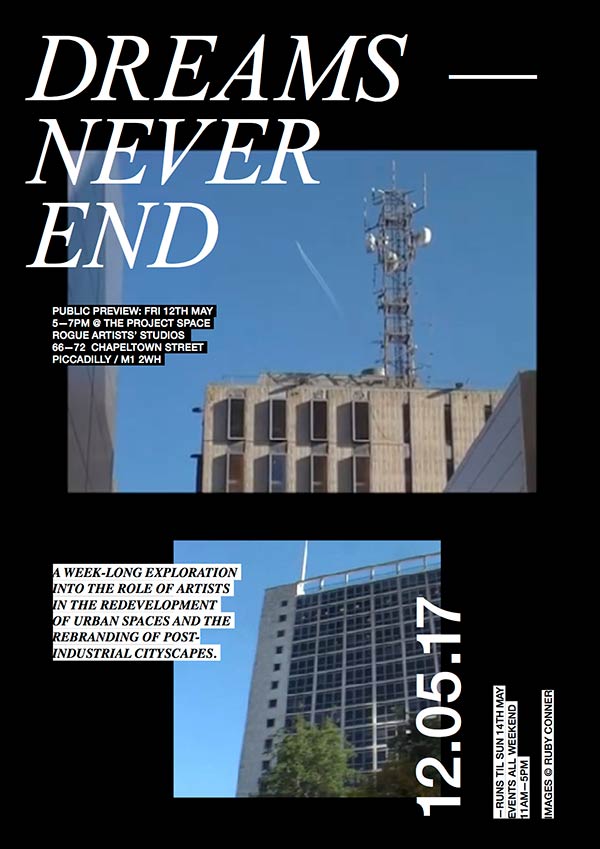 Part of Manchester School of Art's Unit X Festival.