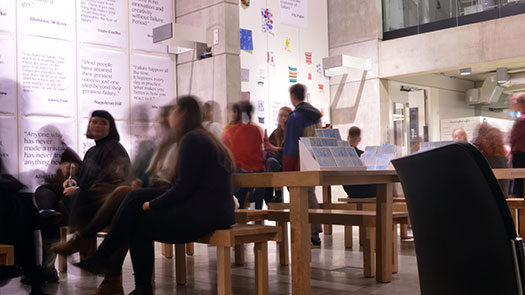 Monday 14

—

Friday 18 May 2018
FOFU 03
"I THOUGHT IT WAS SUPER INSPIRING AND INTERESTING TO SEE, LIKE 'ONE MAN'S TRASH, ANOTHER'S TREASURE…"
—Textiles in Practice student response to FOFU 02
The Fear of F***ing Up (FOFU 03) exhibition is another opportunity for students and staff within the Manchester School of Art to celebrate creative mistakes, mishaps and failures.
Over the last couple of weeks all art & design students and staff within the school have been invited to contribute to the exhibition by handing over what they consider their worst work, or as quoted above by a current textile student, to hand in their worst "trash".
This time as well as celebrating FOFU we are introducing a silent auction to raise funds for the Manchester School of Art 2018 Degree Show. We are hoping this will provide an opportunity to own a piece of unique work (someone's "treasure"!) and any money made will go towards the degree show celebrations.
The auction will take place throughout the one-week event. Simply come along to view the work on auction and place your silent bid in the FOFU ballot box. Highest bidders will be notified via email at the end of the exhibition.
We hope you will join us in celebrating failures, mistakes and muddles.
Exhibition Preview (with donuts!)
Monday 14 May at 6pm
Benzie Cafe's Vertical Gallery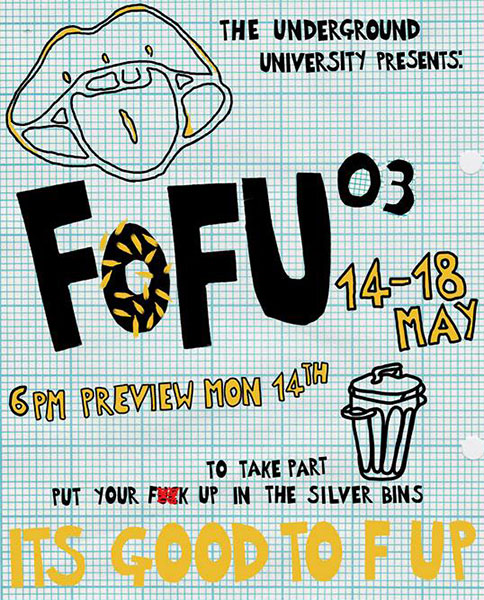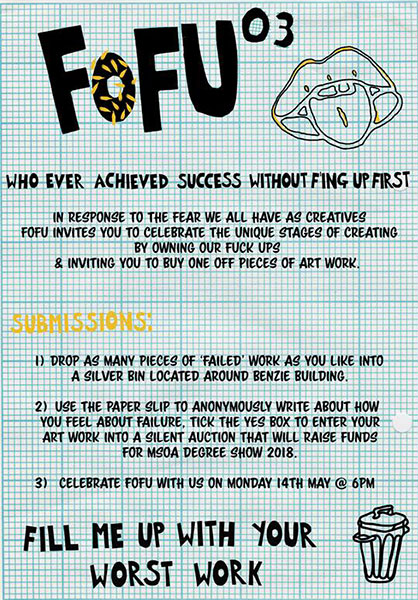 FOFU 03 BROUGHT TO YOU BY THE UNDERGROUND UNIVERSITY