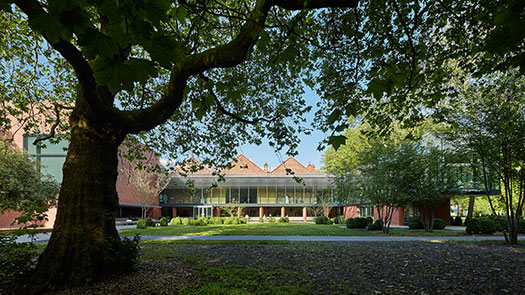 Tuesday 27 November 2018
Tuesday Talk: Richard Wright
11am—12.30pm
The Tuesday Talks series presents leading artists, thinkers and curators who explore the driving forces, influences and sources of inspiration within contemporary art. The series is a collaboration between the Whitworth and Manchester School of Art and is programmed by Pavel Büchler.
Free, no need to book.
Richard Wright is one of the celebrated generation of artists that emerged from Glasgow in the mid-1990s. He is best known for his elaborate temporary paintings produced in response to architecture directly on the walls of the space. Their intricate patterns and imagery, meticulously executed in paint or metal leaf, are derived from sources ranging from baroque ornaments to modern decorative arts or medieval Illuminations to gothic graphics and in their complex references demonstrate Wright's subtle understanding of art and cultural history. Alongside these, Wright makes drawings, watercolours and prints on paper and has recently expanded into site-specific installations using leaded glass windows. Wright won the Turner Prize in 2009 and has shown in major exhibitions and institutions worldwide. He is currently working on a large-scale commission for the new Tottenham Court Road station in London.