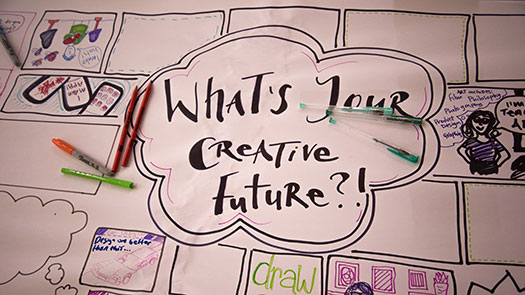 Thursday 14 March 2019
Most Likely to Succeed
Documentary film screening
6pm—9pm
Part of Manchester School of Art's Creative Futures event campaign.
Manchester School of Art is hosting a special film screening event as part of our campaign to share the potential of Creative subjects for young people thinking about thier future careers. By sharing this inspiring documentary we hope to start a conversation around how creative education can be utilised to support, develop and celebrate learning across all subject areas while exposing the realisties of the creative industries and the potential for creative careers post-study.
We will welcome you to our Art School to watch MOST LIKELY TO SUCCEED, a groundbreaking documentary about education and curriculum reform in 21st century America directed by Greg Whiteley and produced by Ted Dintersmith. Post film screening we will have an opportunity to discuss and share thoughts and ideas for implimenting curriculum changes.
Please book your free ticket on Eventbrite.