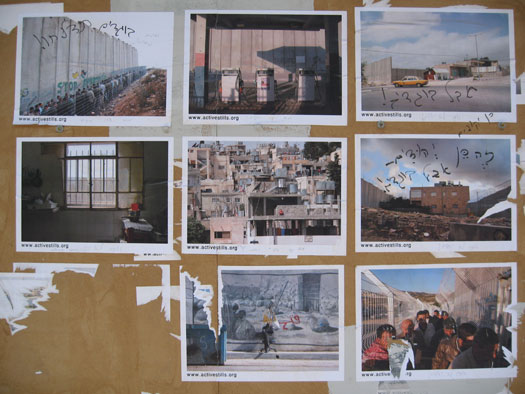 Israel-Palestine conflict explored through text and image
6 January 2016
Dr Simon Faulkner and Israeli artist David Reeb collaborate to produce innovative new book
Senior Art History lecturer Dr Simon Faulkner has recently published a book entitled Between States with Israeli artist David Reeb (Black Dog Publishing, July 2015).
This book of images and text explores relationships between arts and politics, as well as the visual mediation of political events. It focuses on the events and geography of the Israeli-Palestinian conflict in recent years. Of particular concern to the authors is the movement of politically charged images between mediums and places.
The book also demonstrates an innovative format through which different types of image have been presented alongside different types of text, resulting in the combination of theoretical reflections with personal accounts and painted images with documentary photographs. Between States has been discussed by the authors in a series of book launch events in Tel Aviv, London (Iniva), Manchester (Manchester School of Art), and Berlin (Archive Kabinett).