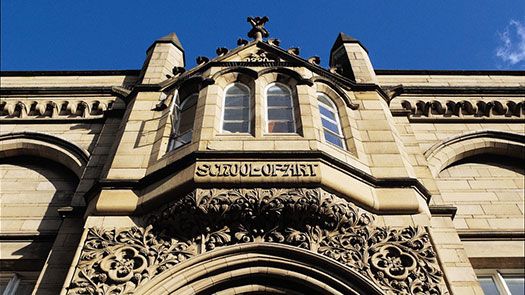 Art and Design courses ranked in top 15 in UK
19 October 2016
Manchester Metropolitan University has climbed nine places this year
Manchester Metropolitan University, home to Manchester School of Art, has been ranked 15th out of UK universities for art and design courses in the Times and The Sunday Times Good University Guide 2017.
After receiving a total score of 91.4 out of 100, in assessment categories of teaching quality, student experience, research quality, entry points and graduate prospects, the University has climbed nine places from its previous position of 24th place in 2016.
Out of these categories, the University notably achieved a score of over 80% in both teaching quality and student experience.
'I am really delighted that the school of art has risen nine places in this very important league table', said Penny Macbeth, Interim Dean of Manchester School of Art, in reaction to the University's success.
'It is a testament to the hard work and focus of all staff and an indication of what a rich place to study and work the School of Art is.'