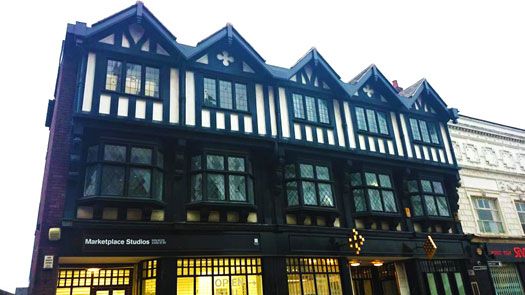 Exhibitors wanted for Work, Rest, Play
30 January 2017
Marketplace Studios seeks students, alumni and staff to showcase creative work
Marketplace Studios are seeking exhibitors for their upcoming exhibition and retail opportunity Work, Rest, Play.
The exhibition aims to highlight the creative work of people who work, rest and play at Manchester Metropolitan University, inviting contributions from undergraduate and postgraduate students, recent graduates, alumni and staff.
The location of the exhibition is Manchester School of Artís Marketplace Studios, a three-storey building set in the heart of Stockportís Market Square in the historic Old Town. It houses an exciting initiative providing studio space and business support to recent graduates to help them succeed in their new enterprise, while the ground floor is dedicated to retail and gallery space.
If you would like to display your work in this venue as part of Work, Rest, Play please send a personal statement, images of your work with sizes/dimensions and recommended retail price to Clare Knox-Bentham at c.knox-bentham@mmu.ac.uk.
The deadline for submissions is 6 February 2017.†