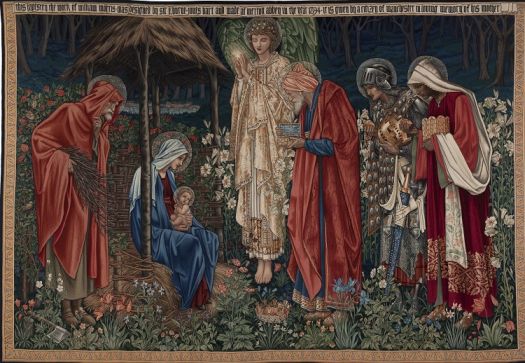 25 October 2018
Special Collections tapestry features in major new Tate exhibition of artist Edward Burne-Jones
Adoration of the Magi was donated to Manchester School of Art in 1895
A tapestry held by Special Collections designed by one of the last Pre-Raphaelite artists Edward Burne-Jones is part of a major new exhibition at the Tate.
Adoration of the Magi, considered to be one of Special Collections' most important objects, depicts the Biblical story of the Three Kings being guided to the birthplace of Jesus by the star of Bethlehem.
It is the third version of a tapestry produced by Morris & Co – the decorative arts company of William Morris, Burne-Jones and other pioneers of the Arts and Crafts movement.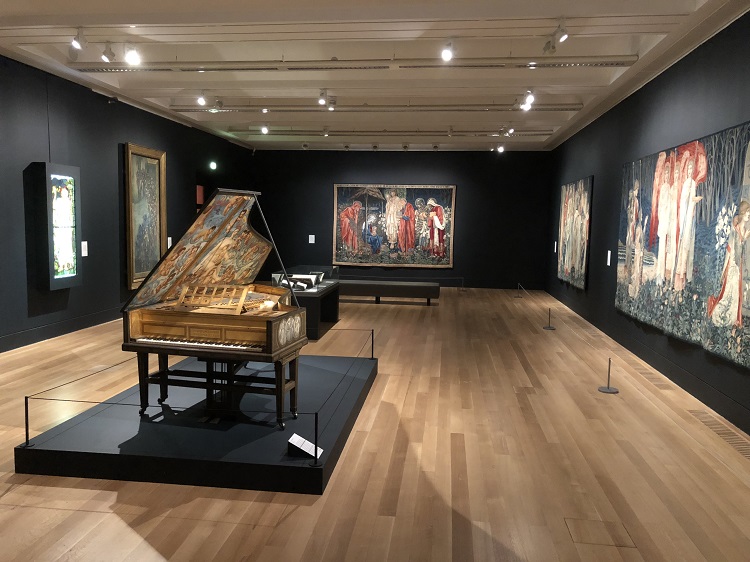 Originally commissioned in 1886 for an Oxford University chapel, the design was based on a large watercolour Burne-Jones had recently completed for the new Birmingham Municipal Gallery.
It was later reproduced for the Manchester calico printer William Simpson in 1894, who was on the board of the Municipal School of Art (now Manchester School of Art). Simpson gifted the tapestry to the School of Art's new Arts and Crafts Museum in 1895 and it has remained part of the Special Collections' Arts and Crafts Collection ever since.
The tapestry features as the last piece in the new Edward Burne-Jones exhibition at Tate Britain, which is open now until February 2019. It could then go on a Scandinavian tour next year.
Janneke Geene, Special Collections Manager, said: "It is a fantastic achievement for Special Collections and Manchester Metropolitan to have such a prominent piece in such an internationally significant exhibition."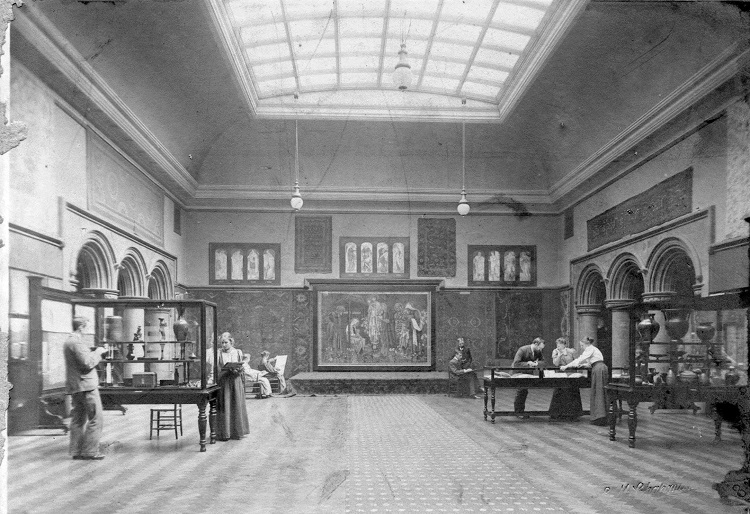 To coincide with the exhibition, and also the 120th anniversary of the opening of the Arts and Crafts Museum at the Municipal School of Art, Special Collections is organising a free drop-in Arts and Crafts Discovery Day for staff and students on October 26 (10am-3:30pm, Education Space, Special Collections, All Saints Library)
His first solo show at Tate since 1933, the exhibition "charts Burne-Jones's rise from an outsider with little formal art training to one of the most influential British artists of the late 19th century". With over 150 objects, it will bring together major works from across his career.
The Tate website continued: "One of the last Pre-Raphaelites, Edward Burne-Jones brought imaginary worlds to life in awe-inspiring paintings, stained glass windows and tapestries.
"Born in 1833, Burne-Jones rejected the industrial world of the Victorians, looking instead for inspiration from medieval art, religion, myths and legends.
"He made spectacular works depicting Arthurian knights, classical heroes and Biblical angels – working across painting, stained glass, embroidery, jewellery and more. With his friend William Morris he was a pioneer of the arts and crafts movement, which aimed to bring beautiful design to everyone."