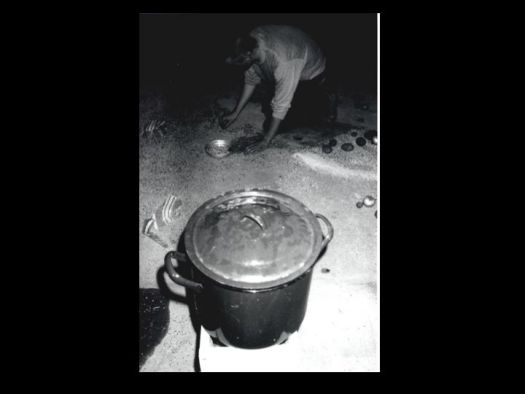 Professor of Art's 'Fortress Europe' work opens new Vienna exhibition
13 December 2018
Professor Tim Brennan's work features in 'too much, too soon!'
A Professor of Art's "disjointed travelogue" influenced by historic refugee crises is to be featured and recited aloud at a new exhibition exploring contemporary European politics.
Professor Tim Brennan, Head of the Department of Art at Manchester School of Art, has produced a new iteration of his Fortress Europe series for the too much, too soon! exhibition at Open Space in Vienna (December 14 – January 17 2019).
Fortress Europe No.82 consists of a text which reflects upon Professor Brennan's travels through Kurdistan and Turkey in the 1990s.
It is structured into 12 sections and written in the form of a prose poem. The exhibition will open with a performance from 12 members of the audience reading from this epic poem. It will also be published as a limited artist-book edition.
Professor Brennan said: "It is a great honour to exhibit my work at the too much too soon exhibition, particularly as the only UK artist included in the international field.
"My ongoing series of works, Fortress Europe, began in 1990, two years before the signing of the Maastricht Agreement and the formalizing of the EU under the then 12 star flag.
"The project was motivated by the then (1989/90) refugee situation in London in which I was involved as a part-time volunteer at The Kurdish Workers Association in London and the political writings of A.Sivanandan for The Newham Monitoring Project."
The exhibition is part of an ongoing series co-curated by Gülsen Bal and Walter Seidl, of the critically acclaimed Open Space - a new Forum of Art and Visual Culture programme. Bal has recently been named as a Visiting Research Fellow at Manchester School of Art.
The curatorial statement undertakes some challenging issues by stating that "the exhibition resonates with recent political history, which reflects diverse perspectives on issues of then and now in addressing a reality in which "there is no state in Europe" beyond its borders.
"In this conviction, can Europe really make it when one considers what is marked by both before and after 1989 where "the notion of the East should be understood as the product of Europe as ideology." Read more via the exhibition website.
Other artists featuring in the exhibition are Mustafa Akkaya, Aydan Murtezaoğlu, Erkan Özgen, Milica Tomić, Lala Raščić and Christina Werner.