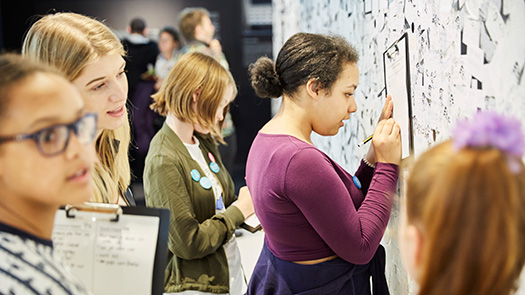 Mentor Scheme
Be an Art & Design Mentor and get involved with the Art School's Outreach Department. Receive training and opportunities to develop your skills and creative practice.
Taking part in the Manchester School of Art Mentor Scheme will help you to develop your employability skills while also giving you the opportunity to gain hands on experience in a variety of Creative roles. Working closely with community and educational facilities within City, you will learn how to develop, support and deliver creative workshops.
We will train, empower, CV build, offer support and provide you with a platform to gain confidence. We will offer you opportunities to gather practical experience and training which will allow you to test and trial your skills . Utilise your time here at Manchester School of Art and open doors before you graduate.
See our Outreach project
Follow us on Twitter
Join our Mailing List
Ask a question