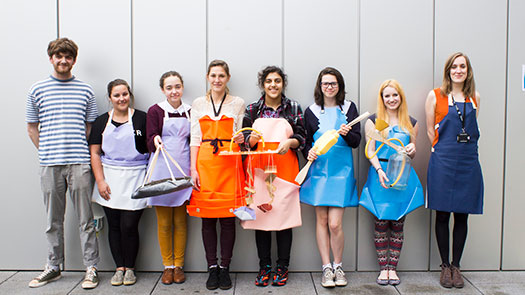 Young People
What happens in an Art School? How will coming to Manchester School of Art help me develop a creative practice and how can this progress into a career? What role does an Art Graduate have in the 21st century workplace? How can I build my confidence to be more creative?
Manchester School of Art has a large programme of events for young people across the region to help answer these questions.
Saturday Club is a free weekly club aimed at 13 - 16 year olds interested in art and design, exploring different artistic disciplines and encourage confidence and skills development.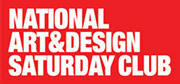 Design LAB at Marketplace Studios, Stockport
Arts Award Programme
1 November 2017 — 14 May 2018
This workshop programme will develop the skills of young people interested in creative subjects and enable them to achieve an Silver Arts Award.
Achieve a national qualification and strengthen your creative and leadership skills at this tailored workshop programme. Run by Manchester School or Art tutors and academics, and with opportunities to work with practicing artists in an operational studio and gallery space, this programme will allow you to achieve your creative goals in preperation for further education and employment.
This course is suitable for young people aged 14 – 18.
Course Fee £300
To find out more please email Elle Simms on e.simms@mmu.ac.uk

Art & Design GCSE Homework Club
Wednesdays, 4.30pm—6.30pm
Homework Club starts again during the Autumn term. Join our mailing list and we will notify you when the dates are confirmed.
On Wednesdays after school, bring your homework and current art project work to build and develop practical skills in a thriving, creative environment at Manchester School of Art.
Manchester Metropolitan University are offering GCSE Art support at Manchester School of Art for pupils in need of a creative environment to complete their Art homework. With support from Art School tutors and current Undergraduate and Postgrdauate students, this club will offer a relaxed and friendly space for creative work to be completed.
An opportunity to meet new people and develop exisiting skills, this club is open to all Art, Design, and Creative subject pupils in the lead up to thier GCSE exams. Please bring a snack to Homework club, drinks will be provided.
For more details, please email e.simms@mmu.ac.uk
Creative Futures
15 February 2018
6—8.30pm
An event for teachers, parents and pupils to find out more about the Creative Careers sector and how studying creative subjects can give you access to a broad range of industries and exciting career opportunities.
Summer Schools 2018
Here at Manchester School of Art we run summer creative programmes, giving young people the opportunity to come and explore being creative through innovative workshops and exciting techniques. Come and experience life in the Art School and work alongside our staff and students to gain access to our facilities and the extensive processes which we work with, here on a daily basis.
Trial and Error
Explores risk taking and failure within the creative process.
Minecrafting Ceramic Narratives
Technology and creative processes are explored in this innovative workshop.
Portfolio Production
Designed to help Year 11 and 12 pupils through the portfolio and application process when applying for creative subjects at Higher Education.
If you would like to know about future Summer Schools, please join our mailing list.
Summer School Terms & Conditions
Booking confirmation: We will confirm your place on the course by email as soon as sufficient enrolment is reached. This can be up to a few days prior to the start of a workshop. However, we aim to let participants know as soon as possible if a workshop is going ahead. Meeting points, contact details, and any additional requirements will be included in your welcome email.
Cancellation: If you wish to make a cancellation you can do so up to a week before the start date. Refunds cannot be offered after this period. Sometimes the department may be forced to cancel a workshop due to insufficient enrolment, in which case you will be given a full refund.
Out of Schools
Showcasing the work of schools, colleges and community groups
Since 2007 the Out of Schools exhibition has been showcasing art works from schools, colleges, and community groups in Manchester School of Art's professional gallery spaces. Exhibitions include work produced from within the creative and cultural sectors to showcase work produced by young people across our city. We provide a platform for the creative achievements of young people in Manchester to be seen, heard, read, played, touched, explored and admired.
If you are a school, college, or creative group who would like to know more about being involved with our Out of Schools exhibition please get in touch with Elle Simms at e.simms@mmu.ac.uk
Visit our blog to see past Out of Schools exhibitions.
Mine-Craft-Create
Manchester School of Art is working with artist and Maker Gemma Latham to devise creative workshops in which you will explore how Minecraft can be used as a powerful creative tool. Using a Raspberry Pi and Minecraft software you will be introduced to coding and a variety of free software tools for generating and manipulating your Minecraft structures before exploring your designs in the physical world.
In these workshops students will be introduced to the work of a variety of designers using new technology to generate 3D artworks and products as well as being shown examples of Minecraft being used in creative projects.
This course is currently in the planning stages. To be added to our mailing list please sign up here.