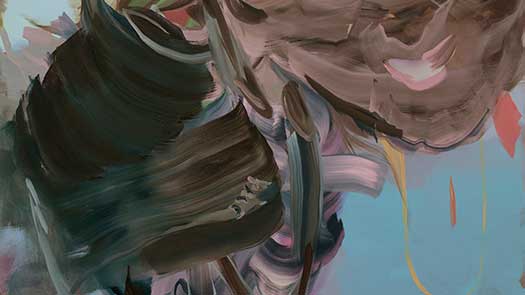 Painting
MA - 1 year full-time, 2 years part-time
MFA - 2 years full-time, 4 years part-time
MA/MFA Painting provides a discipline led environment in which to develop your practice in contemporary painting. Through a strong focus on your individual studio practice you will engage in the most significant current debates on painting and the histories from which they emerge. The MA/MFA Painting will encourage you to question the boundaries of your practice, embracing current ideas of 'expanded painting' and painting being 'beyond self' alongside questions posed within the more typical parameters of the picture plane and modes of representation.
Features
—

The course is taught by practicing artists engaged in research, professional networks and teaching expertise in the practice of painting.

—

You will have your own spaces within communal studios, with full access to the School's workshops and other resources.

—

A regular programme of artists talks and studio visits from professionals working in the field.

—

An international speaker programme of artists and curators organised in association with Manchester's leading Whitworth Art Gallery.

—

The University library has outstanding Art and Design holdings, including a special collection of artist's books and ephemera.
Course Content
The MA Painting is made up of four units totalling 180 credits.
The programme is practice driven and focussed on the development of your existing practice. It will enable you to identify and explore new concepts and approaches negotiated through an individual Working Synopsis.
You will also be encouraged and supported to extend your experience in the professional sphere either through a practical project, research context, exchange, work experience, or other negotiated professional set of interactions with an external partner, groups of students or other art world partner.
Towards the end of the programme you will consolidate your research and practice into fully realised body of work for exhibition or other form of public situation as appropriate. You will also have developed a strategy for the continuation of your practice located and contextualised to the profession or discipline.
If you choose to progress to MFA Painting award you will study a further two units of 60 credits each.
Year 1
(

MA Full-Time

)

The MA Fine Art is made up of four units totalling 180 credits.
Option Units
(Subject to Change)
Professional Platforms
This unit extends your experience into the professional sphere, either through a practical project, research context, exchange, work experience or other negotiated professional set of interactions with an external partner, groups of students and creative industry. Projects and placements take place in a set network of art, design and media organisations in the region, but can also be arranged by individual students if based on similar frameworks of professional development and experience. The PDP also takes place in this unit.
Practice 1 Art: Working Synopsis and Development
This unit is focused on the reformulation and development of the students existing practice within the context of Fine Art or Collaborative Practice. It is practice driven and allows for the identification and exploration of new concepts, theories, issues and topics as negotiated through an individual Working Synopsis.
Practice 2 Art: Painting
Driven and focused on the development of your practice through the realisation of a comprehensive and coherent body of work, this unit builds upon the previous Practice 1 unit and provides an opportunity to sustain the development of practice over a concentrated period of time. Within this unit you will engage in current debates on painting and the histories from which they emerge. You will be expected to resolve a comprehensive understanding of your practice, its place in relation to the wider discourse and the potential professionalization and sustainability of future practice.
Commercial Aspects of Design
This unit includes topics such as market research and service design; consumer behaviour – needs and attitudes; diffusion of innovation; commercial aspects of product design including bringing product to market eg production and distribution channels, costing and pricing, and advertising and promotion.
Contested Territories
This unit will address the contested nature of the conceptual and material territories upon which human identities and cultures are developed.
Digital Futures
This unit offers focused opportunity for students to extend and enhance their practice by including, exploring and developing digital content in a wider research community.
Health and Wellbeing
This unit focuses on public health and wellbeing with an emphasis on Inequalities; Prevention; Promotion and Protection. By building on the strong legacy of art/design in clinical environments, this unit will expand your understanding of theory and practice in the emerging public health agenda and through real-life research opportunities, will offer exploration of individual practice in diverse contexts: eg mental health, long-term conditions, healthy ageing and proactive wellbeing.
Object and Context
This unit will introduce you to notions, ideas, principles and practices concerning objects. A series of delivered lectures, seminars and workshops will discuss and explore the role of objects in design. It will enable the location of these ideas into individual or collaborative practice and give experience of individual and collaborative practice.
The Museum and the City - The City as a Museum
The unit explores the relationship between the museum and the city and the city as museum. Attention shifts between theoretical and historical models, as well as making use of specific locations and institutions within the city.
Negotiated Study
This unit offers you an individual focused opportunity to extend and enhance your practice by including a self-negotiated study. This will enable students to:
Extend ideas and proposals developed in Practice 1
Facilitate a deeper level of learning in a particular workshop or subject discipline, or conceptual paradigm
Pursue an external project or competition brief appropriate to your practice.
Making Our Futures - Ecological Arts and Sustainable Design
This unit will address the future conceptually, tangibly and critically through ecological arts and sustainable design practices. Adopting a 'question-based learning' approach to 'real world' challenges, students will consider the potential to intervene into and re-invent social and cultural lifestyles, economics, technologies, and their impact on Climate Change, species extinction, natural resources depletion and diminishing civic services. How will we make our futures? How can arts and design promote resilience for adaptation?
Writing Research and Funding Proposals
An introduction to writing proposals to funding bodies such as the Arts and Humanities Research Council (AHRC) and Arts Council England (ACE). This unit will cover such topics as: generating fundable ideas; developing critical and conceptual frameworks; establishing credible methodologies and approaches; awareness of the the parameters of the North West Consortium Doctoral Training Partnership, AHRC and ACE; the importance of collaboration; working in groups, public engagement and impact; presenting ideas to the group, giving and receiving informed criticism; developing an effective writing style; structuring proposals and writing to length; writing a budget and the importance of cost-effectiveness and match-funding; time management; familiarity with Je-S.
Images and Archives
This unit explores theoretical, critical and practical perspectives on art, photography and the archive.
SciArt
You will learn about the interdisciplinary field of SciArt by developing a body of personal work that is technically proficient and intellectually resolved.
Year 2
(

MFA Full-Time

)

The MFA Fine Art continues with the following two units totalling 120 credits.
MFA - Practice 3: Contextualising
This unit is centred on continuation of your practice aligned to the research and selection of appropriate public or professional venues or platforms with which to disseminate a significant body of work. Through the unit you will be asked to approach, propose, negotiate and progress a plan for the dissemination of your body of work.
MFA - Practice 4: Realisation and Publication
This is the final unit towards an MFA award in which you are required to realise a significant body of work for a public audience in whatever form is most appropriate along with any implicit publicity and dissemination material. Work at this level is significantly self-determined and as such you will be asked to define and appraise your own learning outcomes through negotiation.
You can find further details about the curriculum for the current academic year in the Programme Specification Document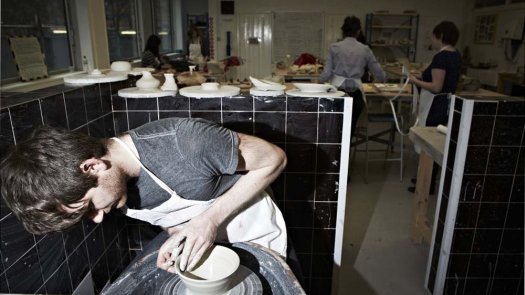 Resources
We have developed a dedicated postgraduate area occupying an entire floor of the main School of Art building, offering an exciting space to be, both intellectually and practically. The centre is located in the newly refurbished Chatham Tower with studios, design laboratories, seminar rooms and extensive workshops that form the nucleus of this vibrant, cross-disciplinary learning environment.
Find out more about Manchester School of Art's facilities.
Student Work
Visit our online MA Show galleries to see examples of recent work by our postgraduate students.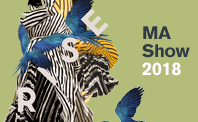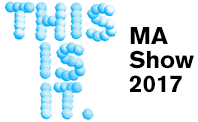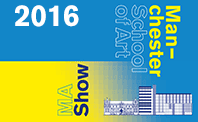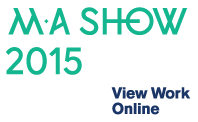 Graduates
We cultivate highly motivated, independent and creative thinkers who can transfer their skills into the creative marketplace, as entrepreneurial innovators, freelance practitioners and innovative team players. Past graduates predominantly achieve graduate-level positions or practise as sole traders, design studio artists, exhibiting artists, museum curators, archivists, researchers, academics, community practitioners, specialist technicians and filmmakers at national and international levels.
Making an Application
Entry Requirements
How to Apply
Please apply directly to MMU using our Application Form.
Fees
2019 Entry
Eligible alumni receive a 10% discount on their postgraduate tuition fees. Find out more about our Alumni Loyalty Discount.