Design: Product and Furniture
MA
/
MSc
/
MFA
Design: Product and Furniture
MA
/
MSc – 1 year
(
full-time
)
, 2 years
(
part-time
)
MFA – 2 years
(
full-time
)
, 4 years
(
part-time
)
This course is an innovative collaboration between Manchester School of Art and the Faculty of Science and Engineering at Manchester Metropolitan University. It brings together students from creative and manufacturing backgrounds to foster original approaches to product and furniture design for manufacture whilst exploring personal philosophies and cultural contexts.
Supported by extensive hand, machine and digital workshops across a range of materials, you will investigate and challenge the application and use of materials and processes within making and manufacturing to embrace opportunities for innovation across a breadth of product and furniture design practices.
As part of the wider MA/MFA Design Network, a series of options units are delivered to enable you to further expand your creative agendas and design methodologies. Within these options, you can choose to develop design ambitions within a business context, through a unit delivered by the Manchester Metropolitan Business School, which cultivates project planning and management skills, raises understanding of markets and marketing opportunities, and highlights the financial factors and concerns that impact on production design decisions within a commercial manufacturing environment.
Features
Graduates will develop theoretical and practical skills suitable for roles in; design consultancy; design for engineering and manufacturing; design management; and design research for industry or academic research and teaching. The programme will also prepare graduates who wish to go on to self-employment, establishing and running their own design/manufacturing businesses.
Ye Yuan, a Product Design graduate who tells stories through is creations, discusses his time at Manchester School of Art, his move to Manchester and how the city's inspired him.
"To be a successful product designer is a challenge – you have to be an assimilator of knowledge, a creative force at the centre of many disciplines – learning, collating, distilling, responding – a catalyst for change.
Designers must engage with the world at all levels, taking everything into consideration. They must be an expert on materials & process, knowing how things are made across the full range of making opportunities, from hand-crafting, to industrial manufacture, to future digital production. Their ideas need to touch with the past, engage with the present, and be speculative of the future. Their work must respond to ever changing personal, social, cultural, material, environmental and economic agendas, and be clearly located within these complex contexts.
The resulting products can be practical, critical, functional, fanciful, beautiful, challenging, crafted, generated – informed by life, created by passion, existing in society."
David Grimshaw
Programme Leader
Course Content
You will develop in-depth knowledge of design theories and philosophies, and cultivate advanced design and manufacturing skills. The options units further enhance personal creative design methodologies, with the business unit developing project planning and management skills, raising understanding of markets and marketing opportunities, and highlighting the financial factors and concerns that impact on production design decisions within a commercial manufacturing environment.
You will build a portfolio of projects that develop and resolve individual design philosophies and ambitions, and are reflective of a range of professional practices that exist in contemporary design and manufacturing environments. In addition to the project work, you are required to reflect on your own development throughout the year via a personal on-line blog, and this acts as a key resource from which written submissions are developed.
Year 1
(

MA Full-Time

)

The MA and MSc Design: Product and Furniture pathways are made up of five units totalling 180 credits.
Option Units
(Subject to Change)
Contextualising Design Practice
The unit develops and extends; knowledge of design practices within historical and contemporary contexts; the understanding of the personal and emotional value of objects and products within society; and promotes creative approaches to the use of materials and processes within manufacture and making. Theoretical and practical research projects initiate, develop and establish the identification of an individual design methodology, and a personal professional ambition within the broad context of product design practices.
CUTE Values for Product Design
The unit extends the understanding of the complex and often conflicting requirements and constraints within the design of new products for industrial production.
Final Major Project Period
The final unit is an extended and self initiated major project period that synthesises and resolves the learning of the MA/MSc programme. It resolves and locates the personal design methodology, and with the option of live external collaboration, it aligns the project work to an identified professional ambition.
Commercial Aspects of Design
This unit includes topics such as market research and service design; consumer behaviour – needs and attitudes; diffusion of innovation; commercial aspects of product design including bringing product to market eg production and distribution channels, costing and pricing, and advertising and promotion.
Contested Territories
This unit will address the contested nature of the conceptual and material territories upon which human identities and cultures are developed.
Digital Futures
This unit offers focused opportunity for students to extend and enhance their practice by including, exploring and developing digital content in a wider research community.
Health and Wellbeing
This unit focuses on public health and wellbeing with an emphasis on Inequalities; Prevention; Promotion and Protection. By building on the strong legacy of art/design in clinical environments, this unit will expand your understanding of theory and practice in the emerging public health agenda and through real-life research opportunities, will offer exploration of individual practice in diverse contexts: eg mental health, long-term conditions, healthy ageing and proactive wellbeing.
Object and Context
This unit will introduce you to notions, ideas, principles and practices concerning objects. A series of delivered lectures, seminars and workshops will discuss and explore the role of objects in design. It will enable the location of these ideas into individual or collaborative practice and give experience of individual and collaborative practice.
The Museum and the City - The City as a Museum
The unit explores the relationship between the museum and the city and the city as museum. Attention shifts between theoretical and historical models, as well as making use of specific locations and institutions within the city.
Negotiated Study
This unit offers you an individual focused opportunity to extend and enhance your practice by including a self-negotiated study. This will enable students to:
Extend ideas and proposals developed in Practice 1
Facilitate a deeper level of learning in a particular workshop or subject discipline, or conceptual paradigm
Pursue an external project or competition brief appropriate to your practice.
Making Our Futures - Ecological Arts and Sustainable Design
This unit will address the future conceptually, tangibly and critically through ecological arts and sustainable design practices. Adopting a 'question-based learning' approach to 'real world' challenges, students will consider the potential to intervene into and re-invent social and cultural lifestyles, economics, technologies, and their impact on Climate Change, species extinction, natural resources depletion and diminishing civic services. How will we make our futures? How can arts and design promote resilience for adaptation?
Writing Research and Funding Proposals
An introduction to writing proposals to funding bodies such as the Arts and Humanities Research Council (AHRC) and Arts Council England (ACE). This unit will cover such topics as: generating fundable ideas; developing critical and conceptual frameworks; establishing credible methodologies and approaches; awareness of the the parameters of the North West Consortium Doctoral Training Partnership, AHRC and ACE; the importance of collaboration; working in groups, public engagement and impact; presenting ideas to the group, giving and receiving informed criticism; developing an effective writing style; structuring proposals and writing to length; writing a budget and the importance of cost-effectiveness and match-funding; time management; familiarity with Je-S.
Images and Archives
This unit explores theoretical, critical and practical perspectives on art, photography and the archive.
SciArt
You will learn about the interdisciplinary field of SciArt by developing a body of personal work that is technically proficient and intellectually resolved.
Year 2
(

MFA Full-Time

)

The MFA Design: Product and Furniture continues with the following two units totalling 120 credits.
MFA - Practice 3: Contextualising
This unit is centred on continuation of your practice aligned to the research and selection of appropriate public or professional venues or platforms with which to disseminate a significant body of work. Through the unit you will be asked to approach, propose, negotiate and progress a plan for the dissemination of your body of work.
MFA - Practice 4: Realisation and Publication
This is the final unit towards an MFA award in which you are required to realise a significant body of work for a public audience in whatever form is most appropriate along with any implicit publicity and dissemination material. Work at this level is significantly self-determined and as such you will be asked to define and appraise your own learning outcomes through negotiation.
Assessment Methods
Assessment is through the submission of physical project work, supported by individual presentations and written submissions.
You can find further details about the curriculum for the current academic year in the Programme Specification Document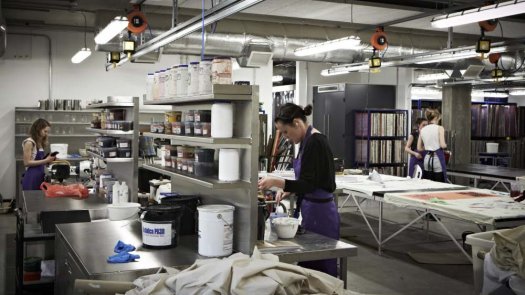 Resources
We have developed a dedicated postgraduate area occupying an entire floor of the main School of Art building, offering an exciting space to be, both intellectually and practically. The centre is located in the newly refurbished Chatham Tower with studios, design laboratories, seminar rooms and extensive workshops that form the nucleus of this vibrant, cross-disciplinary learning environment.
Find out more about Manchester School of Art's facilities.
Student Work
Visit our online MA Show galleries to see the work of recent Product Design graduates.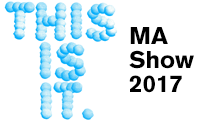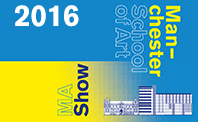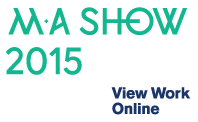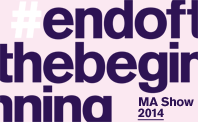 Or download the 2015 Catalogue
Graduates
Graduates will develop skills suitable for employment in design, and design management roles, in manufacturing and consultancy. Skills in research and contemporary design philosophies also lead to opportunities for roles in academic research and teaching.
The programme also prepares graduates for self-employment routes – developing business knowledge in support of the challenges inherent in establishing and running your own product design and manufacturing business.
Making an Application
Entry Requirements
A minimum 2.2 UK honours degree in an art, engineering or business related discipline is usually required. EU/international equivalents or equivalent usually professional qualifications, or unclassified degrees in engineering or product design with relevant professional experience are also accepted. Other equivalent qualifications will be considered on merit. In addition you also need to submit a Digital Portfolio.
Overseas applicants will require IELTS with an overall score of 6.5 with no less than 5.5 in any category, or an equivalent accepted English qualification. Accepted English qualifications can be viewed here.
How to Apply
Please apply online using the link below. In your personal statement please include a web address to an online portfolio containing a selection of images or videos of your past work. You should also explain how you would like to develop your practice during the course.
Fees
2019 Entry
UK and EU students
UK and EU students: Full-time fee: £1542 per 30 credits per year. Tuition fees will remain the same for each year of your course providing you complete it in the normal timeframe (no repeat years or breaks in study).
UK and EU students: Part-time fee: £1542 per 30 credits studied per year. Tuition fees will remain the same for each year of your course providing you complete it in the normal timeframe (no repeat years or breaks in study).
Non-EU and Channel Island students
Non-EU international and Channel Island students: Full-time fee: £2750 per 30 credits per year. Tuition fees will remain the same for each year of your course providing you complete it in the normal timeframe (no repeat years or breaks in study).
Non-EU international and Channel Island students: Part-time fee: £2750 per 30 credits studied per year. Tuition fees will remain the same for each year of your course providing you complete it in the normal timeframe (no repeat years or breaks in study).
Additional Information
A Masters qualification typically comprises 180 credits, a PGDip 120 credits, a PGCert 60 credits, and an MFA 300 credits. Tuition fees will remain the same for each year of study provided the course is completed in the normal timeframe (no repeat years or breaks in study).
Eligible alumni receive a 10% discount on their postgraduate tuition fees. Find out more about our Alumni Loyalty Discount.
Course Leader
David Grimshaw
MA/MSc Product Design, MA Design Network and Three Dimensional Design


—