Shelley McNulty
Acting Director of Studies in Design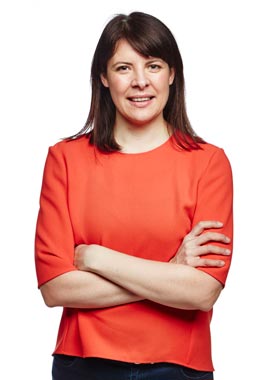 Shelley McNulty is the Programme Leader for BA(Hons) Interior Design and the Pathway specialist for MA Interior Design.

She has over 15 years experience working for a number of leading brand, design and architecture studios in the UK, working across the spectrum of Interior specialisms, from retail and exhibition to bars, restaurants and high end residential.

Together with leading the undergraduate and postgraduate programmes at Manchester School of Art, Shelley is passionate about the education of young designers and is an active Chair of Engagement for Interior Educators, the subject association for Interior Design/Interior Architecture courses in the UK. She is also a (not so silent) partner in the award winning architecture and interior practice, McNulty Architects.

Having spent many years in the commercial realm, Shelley's research is now concerned with home making, in particular, how we make 'home' with the stuff we accumulate. She is interested in the social sciences, design anthropology and co-design. Her research aims to re-position Interior Design process as something more complex than an aesthetic or commercial venture, by drawing upon social anthropological data and theories, to create better spaces for people and their stuff.

Shelley is a Postgraduate research student with MIRIAD and a member of the Design Research Group and the Art Pedagogic Experiment Research Group.

Links
www.interioreducators.co.uk
www.mcnultyarchitects.com
Research
Shelley McNulty is a member of:
A selection of recent research outputs.
Artefacts
Brooker, G., 2006. 'Design of Found Shared Exhibition.', Exhibition Design, CUBE gallery, Manchester., March-May 2006.
Internet Publications
McNulty, S., Littlefield, D., 2017. 'IE:Studio - Edges', https://interioreducators.co.uk/edges.
Conference Papers
McNulty, SA., 2018. 'Dr Pink's House', The Constructed Environment, Detriot, 24/5/2018 - 25/5/2018.
McNulty, SA., 2017. 'Hospitable Homes', AMPS - Architecture, Media, Policy, Society, Bristol.
Presentations
Grimshaw, D., 2006. '"How to establish a KTP Project", Manchester Metropolitan University', "You should get out more" Conference, Manchester Metropolitan University, May 17th 2006.
Other Outputs
O'Neill, CJ, 2007. 'Solas Gold installation for The Regent, London', Bone china wall lights with gold leaf decoration.
Grimshaw, D., 2006. 'KTP Project - (Knowledge Transfer Partnership)', DTI funded project to introduce a design management structure and new contemporary furniture ranges into a local furniture manufacturing company.