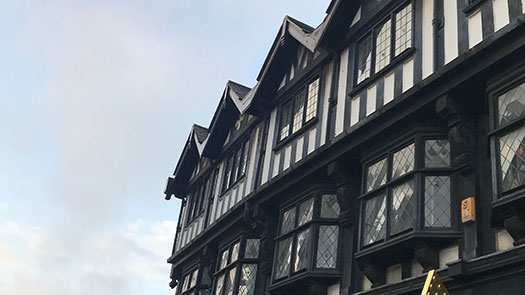 Thursday 5 March 2020
How to Sell More Online and Manage Your Money
One-day workshop with Patricia Van Den Akker
10am—3pm
Are you a creative professional who wants to get more online sales from your own website or Etsy shop?
How do you get more traffic to your site? How can you attract the people the people who will buy products/services?
How can you convert visitors into sales?
Once you've got those sales, how do you manage your money to sustain your business?
This session run by Director of the Design Trust, Patricia van den Akker, is aimed at creative professionals who have started their business already and who have either got their own website, or an Etsy shop or something similar.
The workshop will include—
Managing your money
An introduction into financial management for creatives. The 3 big financial questions to work out if your business is sustainable and profitable (and what to do if the numbers don't stack up!) Create a financial forecast for the next few years. Looking at diversification or different income streams for your creative business to grow. This will be a very practical session where you will be forecasting your finances. It's recommended that you review your finances in advance of this session and we will give you a little preparation to do in advance of this workshop to help you get the most out of it.
2.30pm – 1pm: Lunch break
Please feel free to bring your packed lunch!
Sell more online
How to drive more traffic to your website with the 4 key ways to do that (key words, social media, email marketing and traditional marketing). You will be doing a quick exercise to find keywords and to write better product titles and descriptions, and you will create a mini-social media calendar with topics that your clients will love to read about. And we will look at what you can do to turn your web visitors into clients with some very practical tips.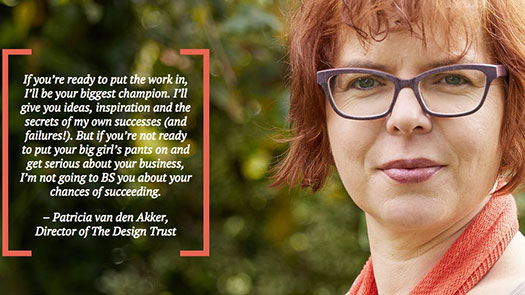 Patricia van den Akker is Director of the Design Trust, with 25+ years' experience of working with 1,000s of creative businesses – from recent graduates to startups, from universities to support organisations, from trade shows to large brands. Patricia is renowned for her unique combination of practical insights, Big Picture design thinking, inspiring questions and creative solutions.
During her career Patricia has worked with many creatives, individual business advisers and experts, cultural and educational organisations and trade shows. She loves collaborating with like-minded partners who share her passion for transforming creatives into successful creative entrepreneurs.
Our workshop will consist of 5 hours of practical workshop time with Patricia*, with plenty of opportunity for q+a, and a chance to meet fellow creatives and the mentor team at Marketplace Studios to carry on the conversations. *with a networking lunch break.
Please note this workshop takes place at Marketplace Studios, 18-19 Marketplace, Stockport SK1 1EU
If you are current staff/student at Manchester Metropolitan University, please contact Clare Knox-Bentham at c.knox-bentham@mmu.ac.uk for details of how to enrol.