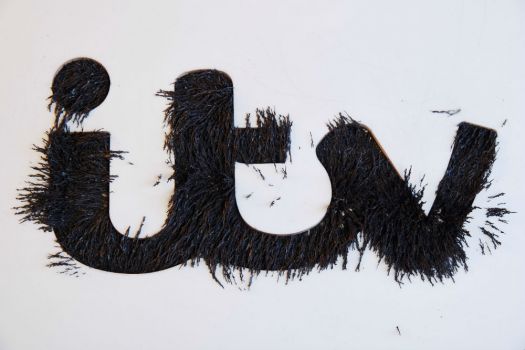 Fine Art graduate creates ident for ITV's new talent takeover
19 August 2019
Erin Taylor's logo design will be shown on national television all week
A 2019 Fine Art graduate has created a new ITV ident that will air on national television all this week.
Erin Taylor's version of the ITV logo can be seen between episodes of Coronation Street, Emmerdale and all of the station's biggest shows.
She has been selected as part of ITV's on-screen idents project 'ITV Creates', which sees 52 different idents across the year, each designed by a different artist and filmed by ITV Creative.
The campaign is designed to emphasise the creativity at the heart of ITV's business, with each ident inspired by themes linked to broadcasting – from television, to technology, to entertainment or a personal relationship with ITV.
Taylor is part of its 'new talent takeover' month, offering opportunities to young artists at the beginning of their careers.
Manchester Metropolitan University was one of just four universities approached to participate, with School of Art students asked to submit ideas for their take on the classic ITV identity. Students were invited to make or customise the logo in any sculptural way they wanted, that could be filmed and turned into a channel ident.
Taylor, who graduated with a BA (Hons) degree in Fine Art in July, devised a concept inspired by the magnetic technology behind the early days of television and surrealist artwork.
After being selected, she managed to complete her commission alongside her final year of study – even travelling down to London to film with ITV the day after she had handed in her final portfolio.
She said: "Winning the commission for ITV Creates has been a fantastic opportunity. Being a young graduate working with the ITV team has given me confidence in the work that I am producing and helped me to understand that my ideas can have value.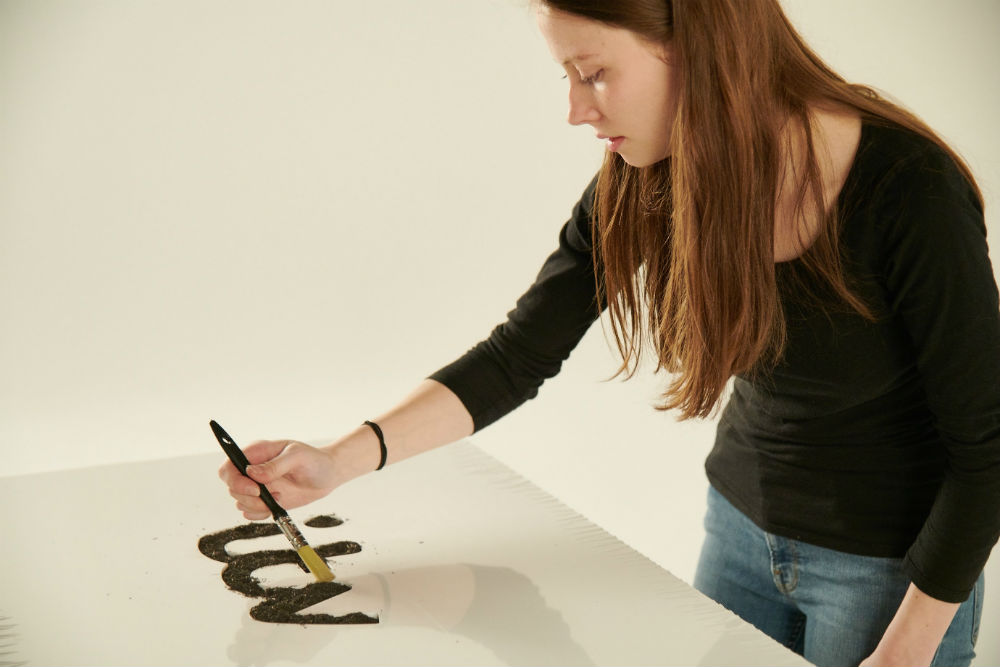 "Being a Fine Art student and working over the last few years with different types of media and materials, I was interested to find out that pictures on early televisions were created in a cathode ray tube and magnetism was key to creating moving pictures.
"In my mind I made a connection with magnetics and a surrealist piece of artwork by Meret Oppenheim. This was my eureka moment. I knew that using magnetic filings I could create a similar textural feel and animate the ITV logo. Television uses moving images so I thought it was obvious that my proposal should have moving parts."
Tony Pipes, Executive Creative Director of ITV Creative, said: "For me, the chance to showcase new and emerging talent within ITV Creates was always one of the most exciting parts of this initiative. As a channel we are always searching for fresh voices and new creative and the quality of the work produced by these young artists and creators shows why.
"I'm glad ITV Creative could be a partner in sharing the power, diversity and richness of the UK's young creative community with our audience. I can't wait to see what they do next."
Taylor is the second Manchester Metropolitan artist to take part in ITV Creates. In January, one of the first ITV Creates idents was designed by Reader in Fine Art at Manchester Metropolitan Sutapa Biswas.