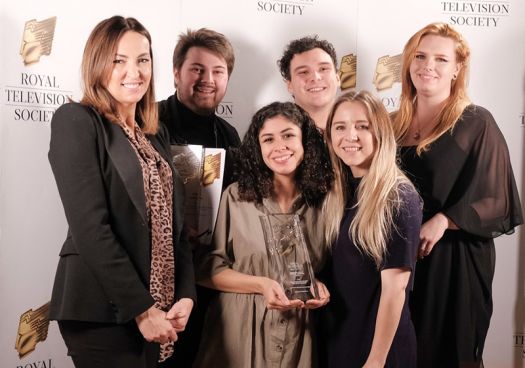 4 March 2020
Animation graduate film scoops prestigious award
'Luz' named Best Animation at RTS North West Student Awards
BA Animation graduate film 'Luz' has picked up the prestigious award for Best Animation in the Royal Television Society North West Student Awards 2020.
Director Maria Samaniego and the team, Sasha Gallagher, Remi Rabillat, Tristan Pike, Ollie Jones and Rob Lallement scooped the top animation prize at an award ceremony that took place last week at The Lowry, in Salford.
The team of recent graduates created the original animation 'Luz' as part of their studies, and winning the award is testament to the strength of animation at Manchester School of Art and how they work to support students and nurture talent.
'Luz' was also shortlisted for a craft award in Production Design and the same team of students picked up a second nomination in the Best Animation category for the graduate film 'Twitcher Picture'.
The annual RTS North West Student Television Awards recognise and celebrate the best audiovisual work created by students at undergraduate and postgraduate level within the region.
Gallagher said: "It's amazing to have won the Best Animation award, and we're so happy people are enjoying watching the film as much as we enjoyed making it."
Lallement said: "Studying at Manchester Metropolitan University has been a big part of my journey to get to where I am now. It's thanks to the hard working and supportive staff there that I've managed to get a job in the career I studied and win a Royal Television Society Award. Anyone looking to get in to animation should definitely consider joining the BA Animation course at Manchester Metropolitan University, just like I did."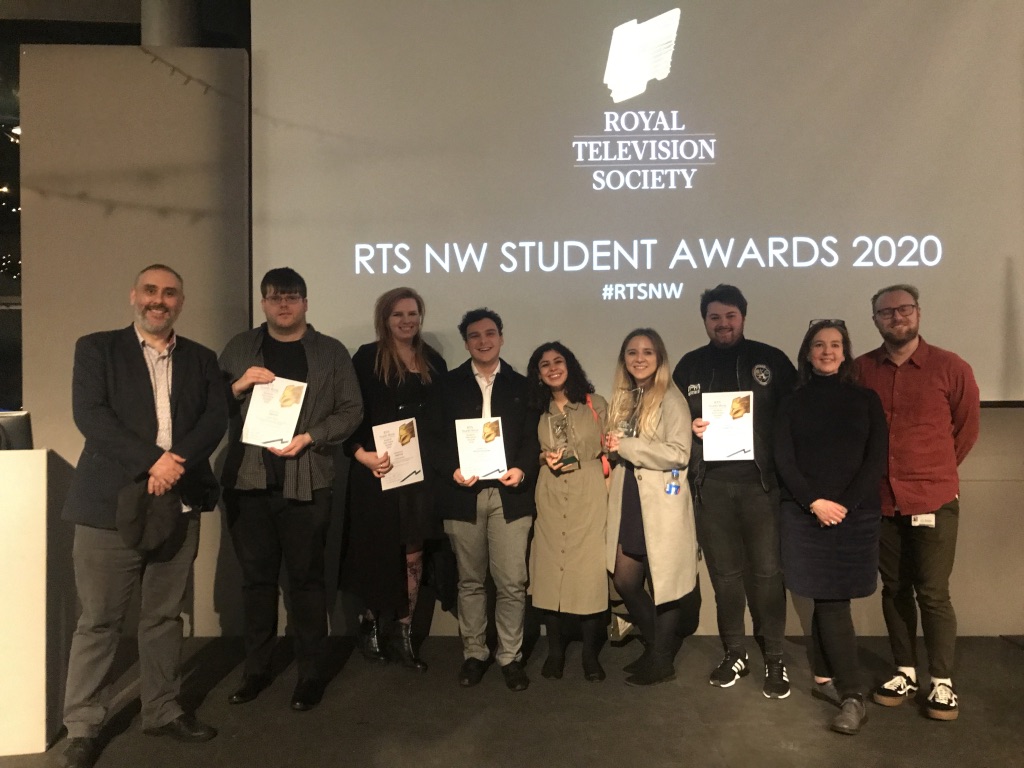 In addition, BA Filmaking students Georgina Deignan, Tina Toth and Rob Pannell's film 'Emilea Taylor' was shortlisted in the Drama category, and James Grandi's 'Late Nights' was shortlisted in the Camera category.
Categories at the awards span across Animation, Comedy and Entertainment, Short Form, News, Drama, Factual, Sound, Production Design, Camera, Edit and Writing.
The Animation staff team were incredibly proud to see their students pick up the prestigious awards and achieve several nominations across the categories.
Kristin Marshall, Programme Leader BA (Hons) Animation said: "The BA Animation staff team are absolutely delighted with this result and offer our congratulations to our wonderfully talented students. As a new programme, we are very proud of our five nominations for RTS NW awards, over the first two graduate years for the programme and have great ambition for the success of both the programme and our students, in years to come.
"Operating a studio pipeline model, we look to replicate industry practices, to give our students real world experience on the production of high-quality animation content. Working with an Art School ethos, focused on the artistry and craft of Animation combined with cutting edge digital technologies, and with the dedication, talent and hard work of our students, has enabled us to produce award winning and innovative films like 'Luz'. It was a pleasure to teach this group of very talented artists and we wish them all a very successful future."