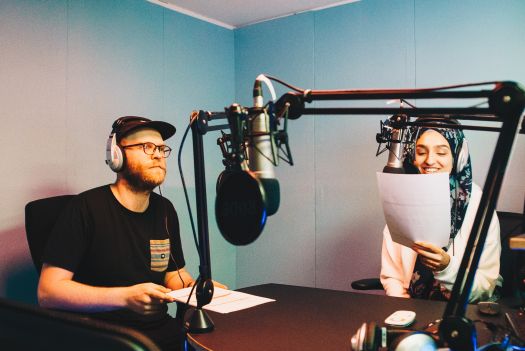 Innovative student skills programme wins top Guardian University Award
25 November 2020
The Rise scheme provides new opportunities, such as volunteering abroad or learning a new language
Manchester Metropolitan's innovative Rise programme to help students develop new skills through extra opportunities to learn, work and travel has won a Guardian University Award.
The University's Rise scheme – initially known as the Third Term Programme – has today (November 25) been crowned the winner of the Course Design, Retention and Student Outcomes award for 2020.
The other shortlisted entry for Manchester Met, the Manchester Fuel Cell Innovation Centre, finished as runner-up in the Business Collaboration category.
Rise is a University-wide initiative that allows students greater flexibility in their studies and helps to broaden learning.
Students can develop transferable skills through opportunities such as volunteering abroad, gaining work experience or learning a new language, alongside their usual degree.
The Guardian awards are one of the university sector's most prestigious, recognising excellence and innovation across higher education.
Opportunities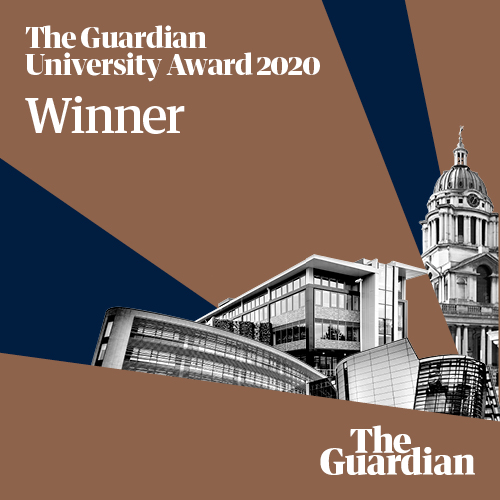 Speaking about Rise, judges reflected on how students may secure jobs after graduation through their extra skills and experiences outside of their degree.
Judges added: "The programme offers students a way to develop a personal interest or skill – or learn a new one – outside the restrictions of their course, then to reflect on their learning and gain credits that could count towards their final degree."
Dr Mark Peace, Academic Lead for Rise, said: "The Rise team is delighted to have been honoured with the Guardian University Award for best Course Design, Retention and Student Outcomes.
"The award recognises the innovative ways in which Manchester Metropolitan supports students to achieve their potential. Whether learning a new language or taking part in volunteering opportunities abroad, Rise provides a wealth of opportunities for students, helping to boost their success and employability.
"I'd particularly like to thank all of those people from across the University and outside it who have collaborated to bring together such high-quality opportunities at such a pace. The core team – Sarah Maine, Rosie Bryce, Matt Thompson, John Lean and Jasmine King – deserve particular recognition."
The flexibility developed as part of Rise helps boost students' attainment and builds extra-curricular course credit, while helping them to stand out after graduation.
By using student insight and data, the project also achieves strong representation of student groups who might be most at risk of underachievement and underemployment.
Rise has gone from strength to strength since its launch in 2018 and will now see more than 3,000 students take part each year.
Fuel cell praise
Also shortlisted for this year's awards was the University's Manchester Fuel Cell Innovation Centre (MFCIC) in the Business Collaboration category, which finished as runner-up.
MFCIC is a cutting-edge hub that brings the latest thinking and research in clean energy and fuel cell technology in contact with businesses.
The centre is a state-of-art laboratory environment where fuel cells can be tested and emission-free hydrogen generated. Hydrogen fuel cells are already starting to play a major role in the economy, powering some buses, trains and buildings.