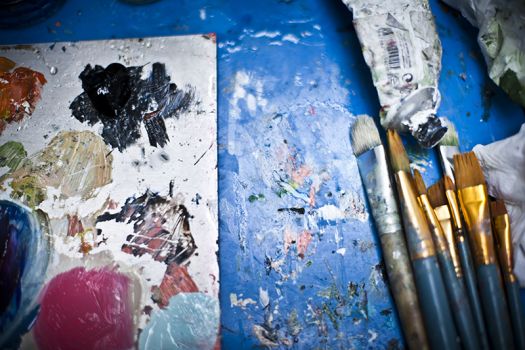 Fine Art alumna awarded new Freelands Painting Fellowship
18 February 2021
Studio space, mentoring and financial support on offer
A new painting fellowship to help emerging artists develop their practice has been awarded to Manchester School of Art Fine Art alumna, Catherine Parsonage.

The Freelands Painting Fellowship was established in 2020 as a two-year pilot programme of Painting Fellowships to support recent graduates, in partnership with Manchester Metropolitan University, Bath Spa University and The University of Brighton.

The successful fellows will receive mentoring sessions with an experienced member of Fine Art teaching staff, experience of delivering tutorials and lectures to Fine Art students at undergraduate and postgraduate level and a grant of £20,000 to support living costs and materials. The fellowship also aims to grant fellows with studio space at their host university once COVID-19 restrictions allow.

Manchester School of Art at Manchester Metropolitan University is participating in the pilot programme alongside Bath Spa University and The University of Brighton.

Alumna Parsonage, who graduated from BA (Hons) Fine Art, was selected as one of three fellows to take undertake the year-long fellowship and will be hosted by Bath School of Art at Bath Spa University during 2021.

Parsonage said: "I am very excited and grateful to begin the Freelands Painting Fellowship in 2021. I look forward to working amongst the staff and students at Bath Spa University and becoming part of their dynamic, creative community. I am eager, as always, to return to Manchester Metropolitan in the coming year to visit the studios, staff and city."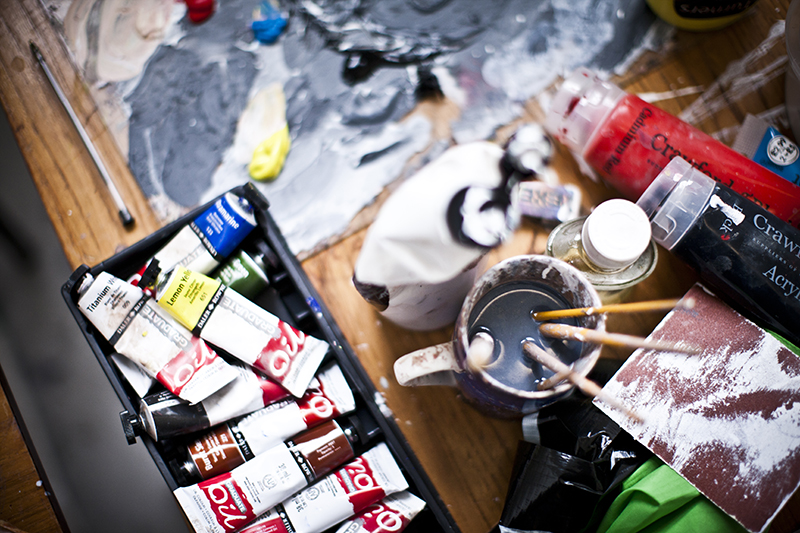 As a host university, Manchester School of Art will also be welcoming and working with Freelands Painting Fellow Jess Power, a graduate of the University of Brighton.

Power will be based as a practising artist in the Manchester School of Art studios and will offer valuable new learning opportunities to current students as well as developing her own professional practice.

Dr Magnus Quaife, International Lead for Department of Art and Performance, said: "The Department of Art and Performance is delighted to be welcoming Jess Power, a graduate of the University of Brighton as the Freelands Painting Fellow at Manchester School of Art.

"During the selection process we were impressed with Jess' practice, the level that she has been working at since graduation, her involvement in artist-led activity, and her desire to contribute both to Manchester School of Art wider cultural activity in the city. We are all excited to see the work the Jess develops and working closely with her over the coming months.

"We are also thrilled that Catherine Parsonage, a graduate of Fine Art at Manchester School of Art has been selected as the Freelands Painting Fellow at Bath Spa University. Catherine was an outstanding student; she has already achieved a great deal since graduating including working internationally at a very high level as an artist. She will make an outstanding Fellow."

Later in the year, the fellows will have a solo exhibition opportunity at their host university or partner institution, when COVID-19 restrictions allow.

The fellowship will then conclude with a group exhibition at the Freelands Foundation Gallery in London, showcasing the works from all three fellows.

Dr Quaife said: "The Freelands Painting Fellowships are a rare opportunity for artists to have the time, space and finance to develop their practices after graduation and we would like to express our deep gratitude to the Freelands Foundation for including us in the pilot stage of the scheme.

"Our thanks go to everyone at the Freelands Foundation for developing, coordinating and funding the fellowships, Bath Spa University and The University of Brighton for partnering on the scheme, and everyone at Manchester Metropolitan University who has worked so hard to make sure the Fellowship could go ahead."

The Freelands Foundation was set up in 2015 to give an increased number of people the chance to engage with and enjoy the arts in the UK, with a particular focus on education.

Their ambition is to give everyone access to a creative cultural education in the belief that it raises their aspirations and transforms their opportunities in life.

The Foundation's aim is to do this in three ways: by advancing education to enable everyone, regardless of background or location, to take part in the creation and enjoyment of art; by empowering artists and arts organisations across the breadth of the UK to expand their reach in their communities; and by commissioning research that explores the value that art and culture bring to society.