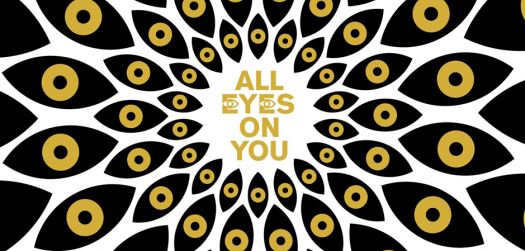 Podcast Award 2021
15 June 2021
Applications now open
Katie Popperwell is a cultural critic and creative producer working on high profile artistic programmes across contemporary art, music, literature and performance. A former journalist, she has presented BBC Radio 4's flagship arts programme, Front Row, and the 6Music news, and regularly appears in conversation with high-profile authors and artists.
We are delighted to offer three graduates the AMAZING opportunity to showcase themselves and their work. This is an opportunity to collaborate with a contemporary cultural commentator and creative producer, and to be the dedicated subject of a podcast produced to professional journalistic and broadcast quality
Katie Popperwell will host the podcast and work collaboratively with the three award winners. The process is one of support and professionalisation. Katie will help each award winner to best articulate, celebrate and communicate effectively about their creative practice and their creative selves. Each podcast will be produced by Annabel Deas, an award winning radio producer.
You can nominate yourself, or be nominated by a fellow student or a member of staff
By winning this award, you will win the opportunity to be the subject of a 20 minute podcast, hosted on Manchester School of Art website and showcase site, with the file open to each award winner to use as their own promotional material.
This is an invaluable experience and opportunity to work with a professional, sensitive broadcaster, who will help each award winner articulate the particularities and uniqueness of their creative practice. Producing a podcast that will be a celebration of what makes them tick as creative practitioners, what motivates them, what makes them who they are. The award is a unique forum for the winners to reflect with consideration and some depth , and provides an invaluable opportunity to help them communicate this with effect .
Selection Process:
A peer review panel of staff from Manchester School of Art will shortlist and send these to Katie Popperwell for final selection.
It is expected that there will be one successful Award opportunity each of the Department's of Art & Performance , Design and Media (Three awards in total)
Deadline:
Award opens for applications: Wednesday 16 June
Deadline for applications: Monday 28 June 2021, 5pm
Decisions communicated by: Friday 9 July
There will be an initial introductory session with Katie arranged from mid July 2021.
Podcast research and realisation to be mutually agreed between each award winner and Katie but will be completed before 03/2022
To nominate yourself (don't be shy) or others, please fill in the form: