Success at News Designers for Manchester School of Art students
14 July 2021
Students impressed at exhibition for the country's brightest young design talent
Three Students from Manchester School of Art came away with a haul of prizes at this years' New Designers - the two-week celebration of the best emerging design talent in the country.
Between them, the students from BA (Hons) Three Dimensional Design and BA (Hons) Illustration with Animation received four first-place awards, with the top prizes including bursaries, commissions and mentoring services.
New Designers showcases a range of techniques and practices including painting, product design, screen printing and sculpture.
Winners
In the 'Thrown' category, Cicely Peters of Three Dimensional Design secured first place with her submission, The St David's Collection. Cicely's designs draw inspiration from architectural detailing and materials, particularly that of St David's Cathedral in Wales. Cicely mirrored this design using 21st Century methods, and her work was described by the judges as a "stand out example of how innovative machine processes can be used to re-interpret and RE-invent", with the judges adding that "These pieces have a presence which contains within it not only Cicely's inspiring eye for detail but also her homage to the craftsman who have in turn inspired her. We are excited to see more of where such a mastery and refinement of these processes could take her".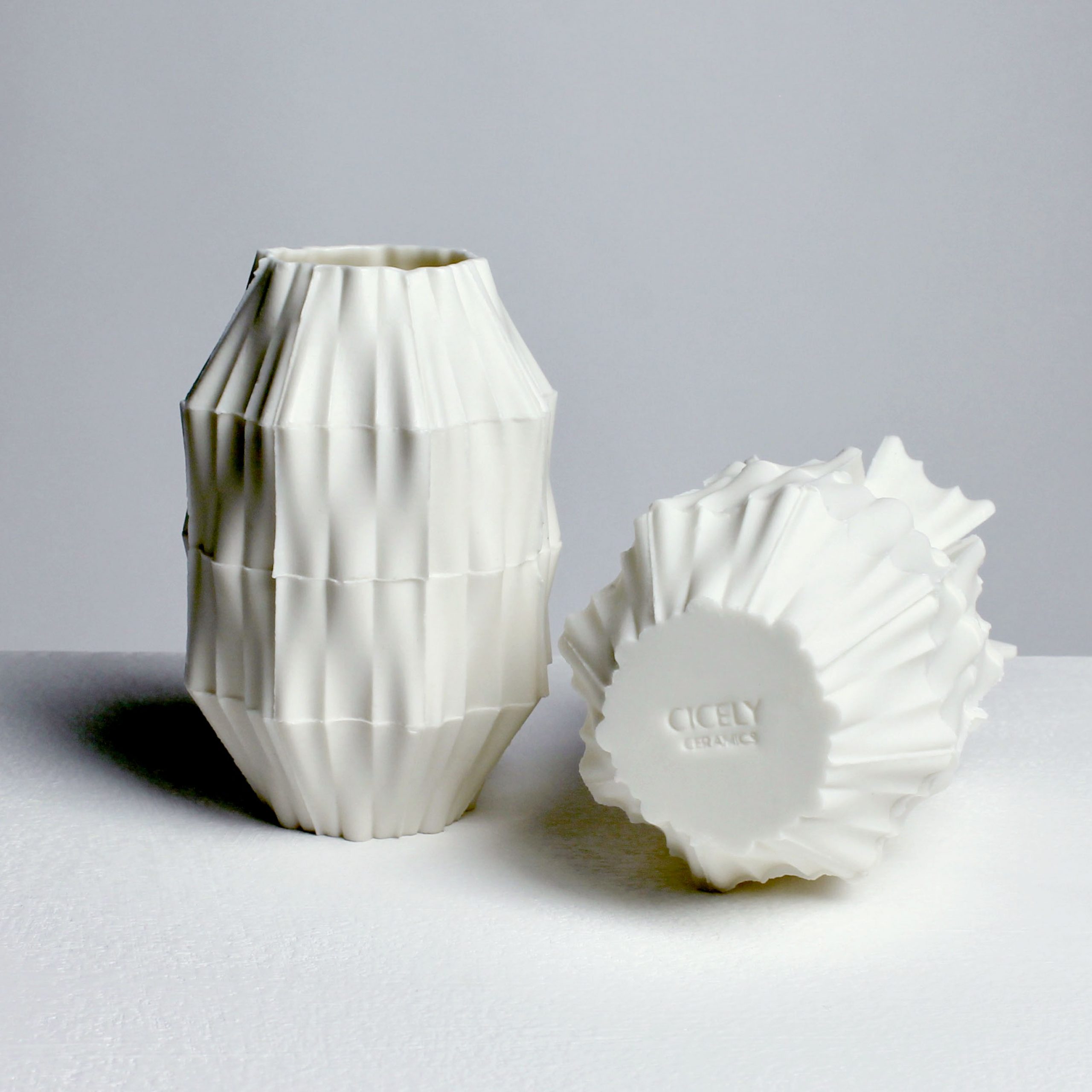 Cicely's prize included £500 in cash to support the development of her collection, as well as an invitation to take part in an online exhibition on the galley's website.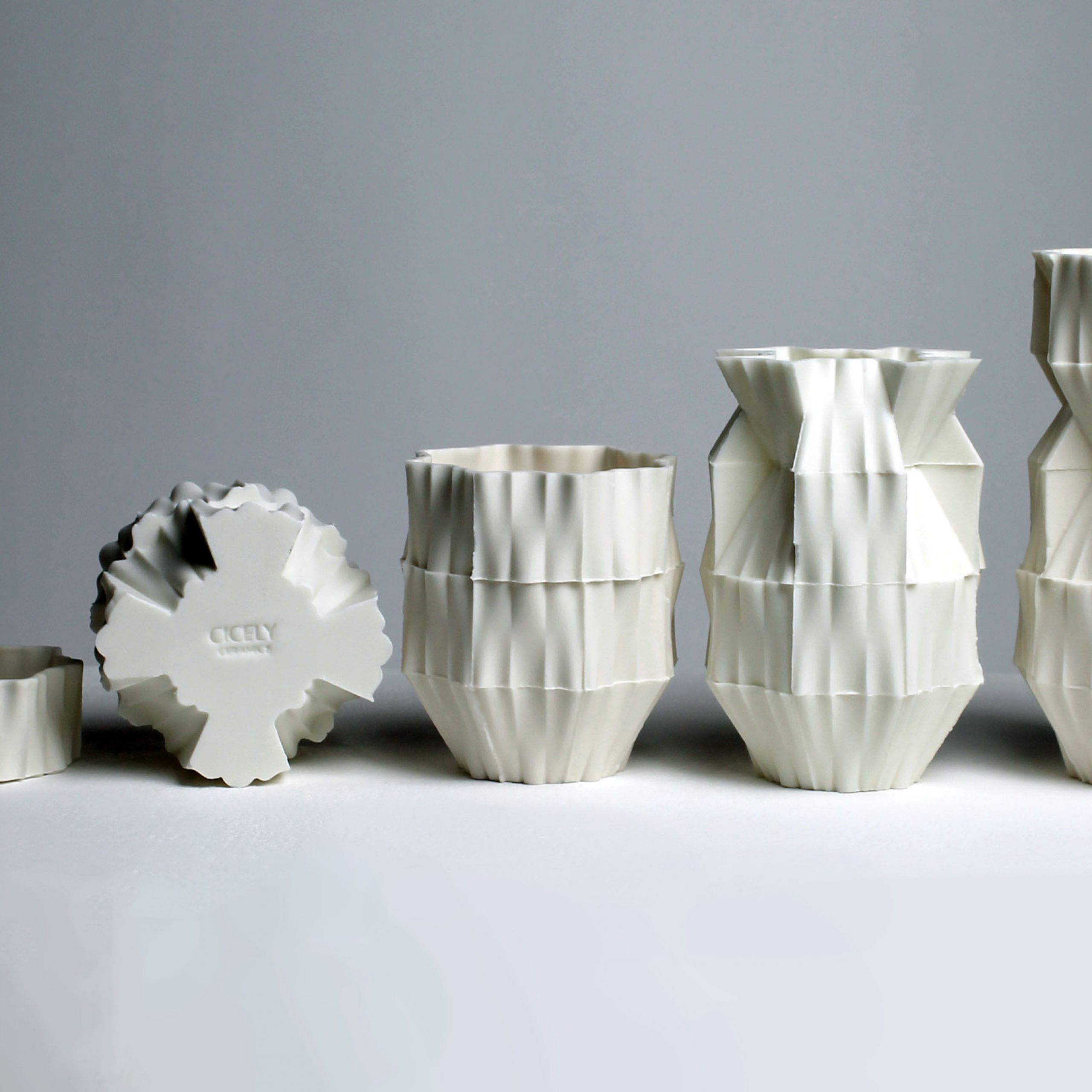 In the Belmond Award category, participants were challenged to craft a unique piece of design with innovative qualities - fellow Three Dimensional Design graduate Giles Fearon ultimately secured first place for his naturalistic glass sculptures, which the judges described as "a fascinating piece of work that showcases a well-thought-out combination of art & craft, mindfulness and the use of glass materials. The breathing technique used to create the product is conducive to the idea of slow travel – where we take the time to focus on ourselves and cherish every moment of the journey."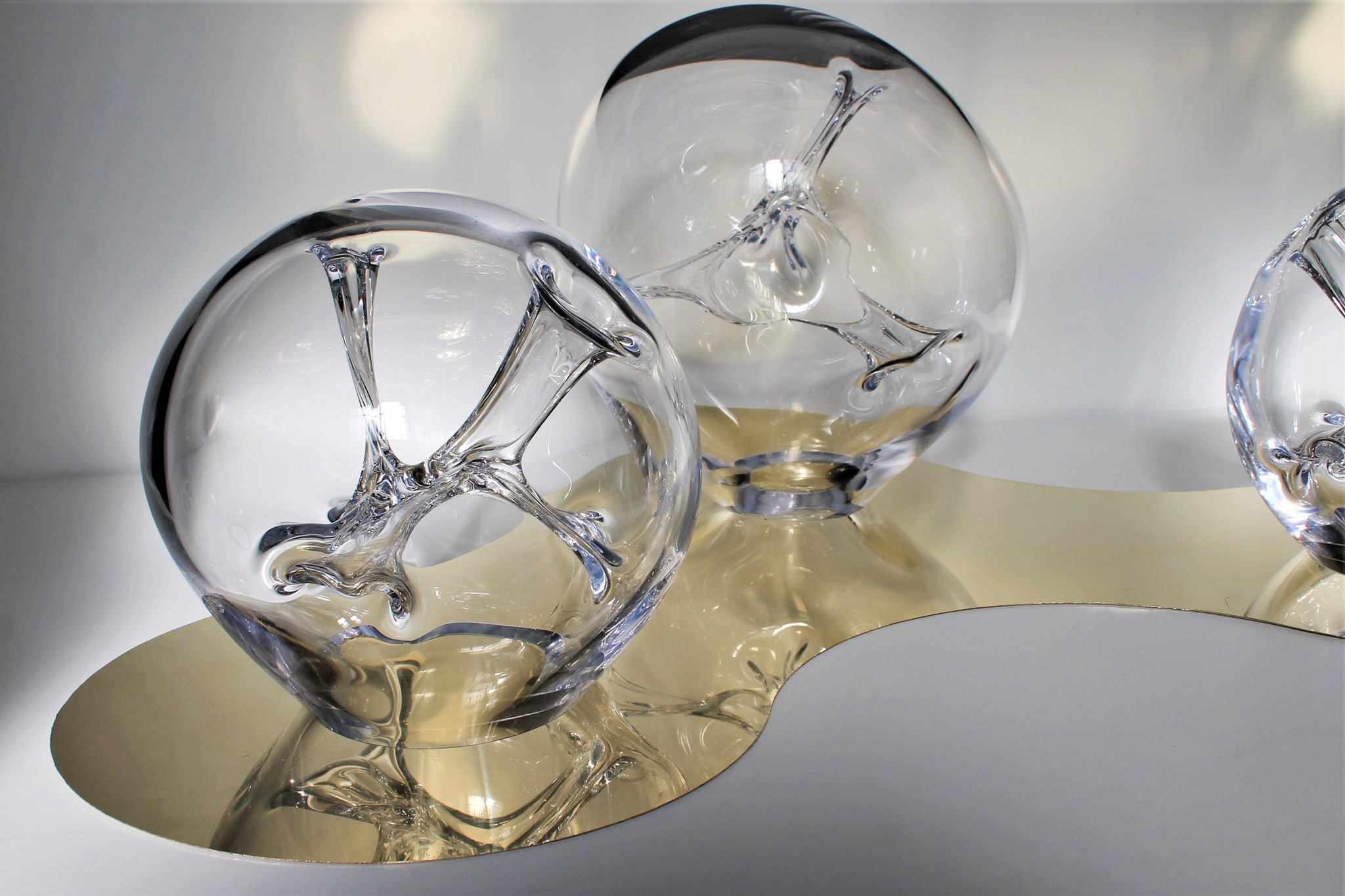 Giles will receive a cash prize for his winning entry, and a commission to design further one-off pieces to be manufactured and displayed on board Belmond's luxury barges.
BA (Hons) Illustration with Animation graduate Ashleigh Blades won two awards at New Designers, including the Affinity Digital Design Award, which requested that submissions contained a portfolio of work that could cause a viewer to 'stop and think'. Ashleigh's entry, "The Time We Spent" is a collection of positive stories and experiences collected via word of mouth and online submissions. The portfolio urges individuals to "be present and think about the good things that have happened to them and their cherished memories in times of extreme adversity."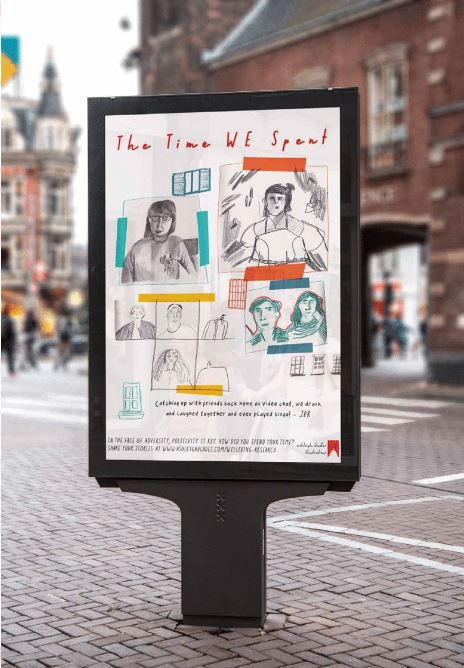 Reviewing the project, the judges described it as "Beautifully illustrated with a sincere depth of warmth, The Time We Spent is a fantastic demonstration of the power of creativity and our ability to find beauty and inspiration even in the darkest times and turn what may feel like a hopeless situation into something positive and moving." Ashleigh's prize includes a paid commission worth £1,250, alongside an iPad Pro with Affinity Software.
Ashleigh's second prize came in the Hallmark category, which asked submissions to shift perceptions of the category of "Greetings", whilst generating new concepts and innovations for the folded paper message. Ashleigh's portfolio utilised intricate paper designs with colour and relatable illustrations to draw the viewer into the work and encourage reflections on past and present.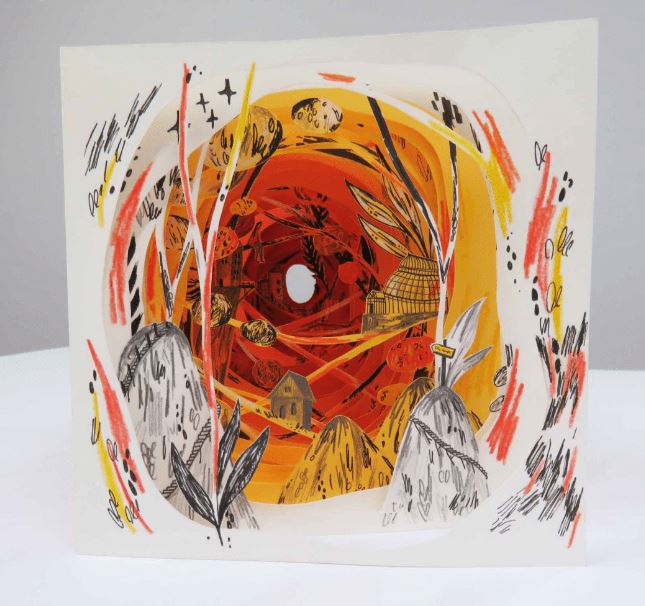 On the submission, the judges said "We loved the paper world Ashleigh created as a means to store and narrate memories and personal experiences. Her evocative illustration and intricate three-dimensional storytelling demonstrated a delightful and lyrical response to our brief." Ashleigh's prize for the Hallmark award includes £1,000 to support career development and a virtual mentorship programme working alongside in-house designers and design directors.