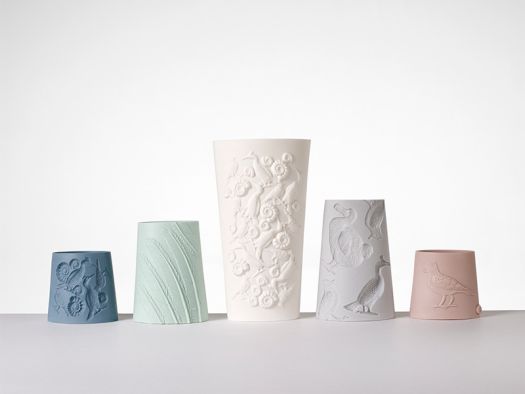 Craft graduate wins international ceramics competition
3 September 2021
Jean White impressed judges with collection inspired by decline of British birds
A recent craft graduate has been announced as a winner of the FRANZ Rising Star Project, an international porcelain design competition.

Jean White, who studied MA Craft at Manchester School of Art, was selected as one of 12 winners of the FRANZ Rising Star Award as well as being awarded with the FRANZ Rising Star Scholarship.

White will have the opportunity to showcase her work in a group exhibition in Taipei, Taiwan at the end of the year.

White has a personal interest in the decline of British bird species and wildlife conservation and her body of work Future Fossils features imagery echoing the appearance of fossils.

The small skylark vases depict a British Red List species, the white feather vase uses fossil like feathers as an emblem of all birds and the medium vases present a Dodo, a symbol of bird extinction together with current threatened species.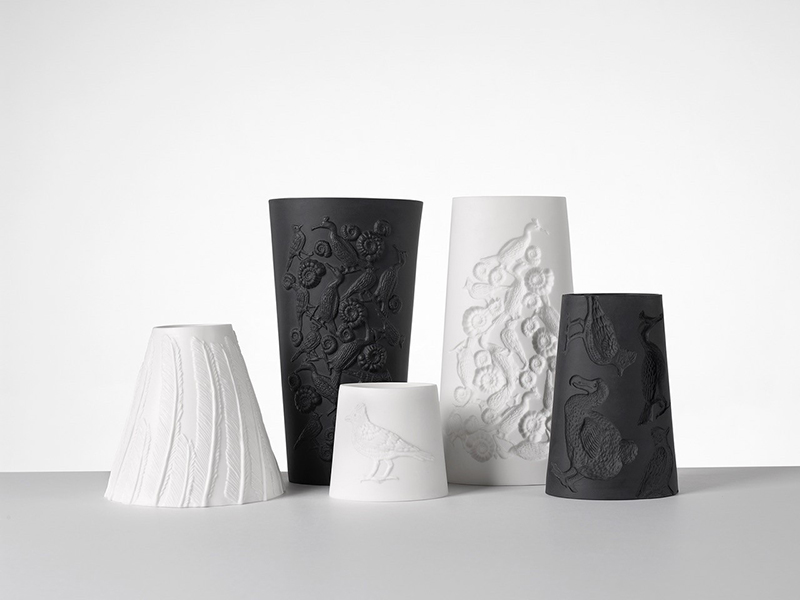 Her work references the traditional processes employed in Wedgwood's Jasperware, combining sprigged work with clean contemporary shapes.

White said: "I'm really pleased and rather surprised to win a scholarship and an award from the Franz Project. The scholarship will be useful, I plan to reinvest it in further training. The award gives me the chance to join an exhibition in Taipei, Taiwan this coming December and to get advice from the online gallery Artling, based in Singapore.

"It's great to have the validation of my work and to get the opportunity of exhibiting alongside other ceramicists using porcelain, it gives me more confidence to keep going with the work, confidence is always an up and down thing for me, so helps give me the drive to keep going."

The FRANZ Rising Star Project is an international porcelain design competition run by FRANZ Inc, a leading porcelain design company. This year's competition received over 700 entries from more than 60 schools worldwide.

The judging panel featured a range of industry and academic professionals who praised her work.

Felicity Aylieff, Senior Tutor at Royal College of Art described her work as a "thoughtful and interesting and coherent collection", while Claudia Casali, Director of Museo Internazionale delle Ceramiche in Faenza praised White's "good interpretation of the surface decoration and of the form of the vase".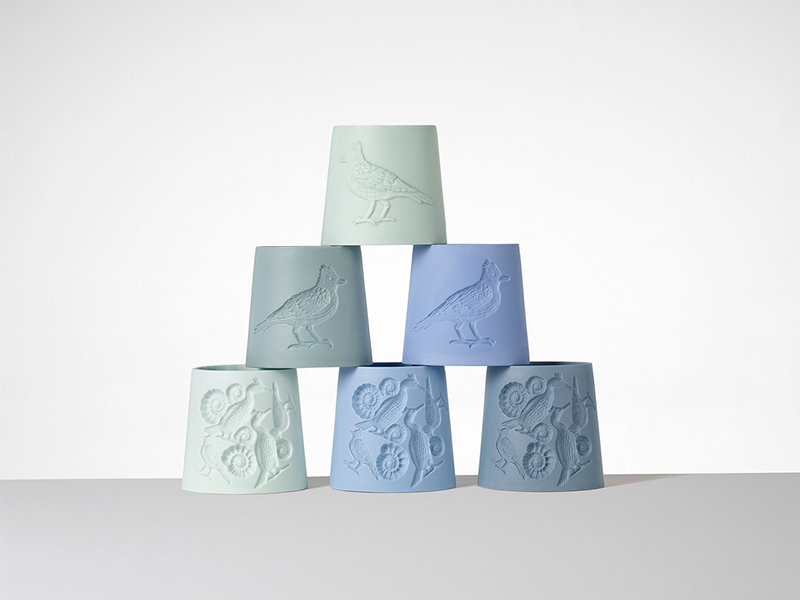 David Grimshaw, International Lead for Design at Manchester School of Art and MA/MSc Craft Programme Leader said: "It's fantastic to see Jean's work from MA Craft being recognised in such a prestigious global competition. The work demonstrates the highly skilled ceramic making practice Jean developed on the programme, that has helped her achieve her ambition to change her career from professional illustrator to ceramic craft maker.

"Jean has applied her new knowledge and skills to develop a narrative that highlights her personal interest in birds, and more particularly wildlife conservation. The work references the aesthetic of fossils from natural history collections as a metaphor for future extinctions, and applies this visual language to traditional ceramic manufacturing techniques inspired by Josiah Wedgwood.

"The resultant high-quality collection is original, contemporary and thought provoking, and it is this issue based and research informed approach to creative practice that is central to the philosophy of our Masters Design courses, so it's great to see the work of our student's being recognised and rewarded on the world stage."