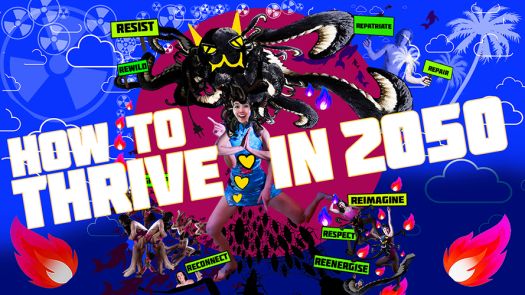 University artist's new film premieres on BBC iPlayer
7 September 2021
Dr Kai Syng Tan's film is part of series celebrating the work of neurodivergent and disabled artists
A new film by a University artist-academic is screening on BBC iPlayer, as part of the latest BBC Arts' Culture in Quarantine series celebrating the work of D/deaf, neurodivergent and disabled artists.

Dr Kai Syng Tan, from Manchester School of Art at Manchester Metropolitan University, was one of 12 artists commissioned to create new film and audio works for BBC platforms as part of the initiative that has brought the arts into people's homes during the COVID-19 lockdowns.

Dr Tan's film How To Thrive In 2050: 8 Tentacular Workouts For A Tantalising Future! is a "call for action for a creative, equitable and 'neuro-fantastic' future by an octopussy" and is available to watch on the BBC iPlayer.

The 14-minute 'video art essay' comprises of eight 'exercises' spanning performance, animation, interviews (including with artist Bob and Roberta Smith), spoken and visual text and original music composition.
Iterations of the film will also be shown in a group exhibition The World Is A Work In Progress at the Attenborough Arts Centre from September 25 until January 16, 2022. The exhibition invites local communities, contemporary artists including Bob and Roberta Smith, and visitors to share their visions for the future.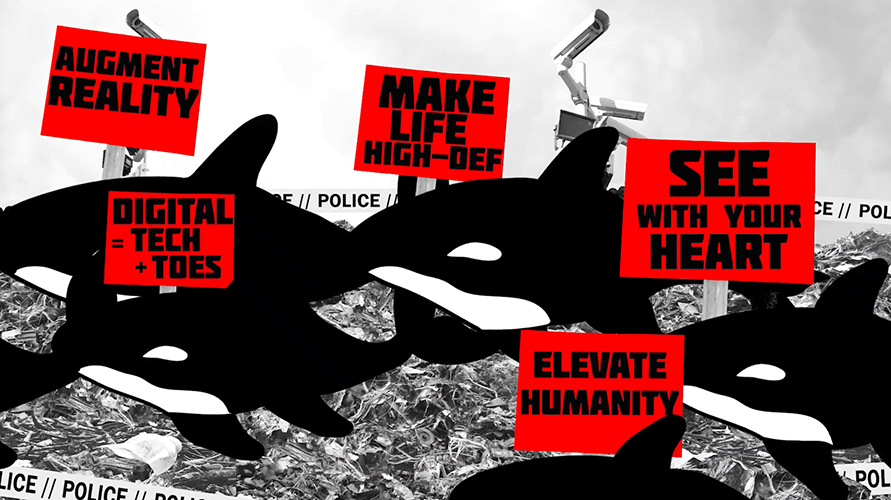 As part of her new art installation, Dr Tan will also be leading a series of new performances in the form of speed-dates on Instagram and in situ in November, with international guests as well as members of the public.

Dr Tan, Senior Lecturer at the Department of Art and Performance, said: "I'm grateful to everyone who has helped to make this project possible, especially the performers, the wonderful creative team and colleagues at Manchester Met. It was great fun to work in, and around, the small budget, timeframe - three months from conception, filming, post-production and delivery while juggling my day job, and amid the small matter of a global pandemic - and restrictions, including defending the film's anti-colonialist messages.

"I look forward to viewers' feedback, and am already working on the next iterations based on findings from making this film, including a new book entitled Hypertactical: Handbook of Creative Mobile Neurodivergent Methods, and drafts for a 60-minute film. Get in touch if you wish to collaborate, support, or better still, sponsor! 2050 is only one generation away – we're running out of time, so stop pussy-footing and act now."
I'm grateful to everyone who has helped to make this project possible, especially the performers, the wonderful creative team and colleagues at Manchester Met.
Dr Tan's film draws on her recent commissions including an opinion-editorial on the tactic of 'artful agitation' for the post-pandemic reality for the Royal Society of Arts last summer. This was followed by other keynote lectures, including talks that were also CPD training for 1056 practitioners and researchers in dyslexia, psychiatry and psychology in Berlin and UK this summer.
How to Thrive in 2050! also builds on her extensive research, practice and leadership advancing conversations around creativity and neurodiversity.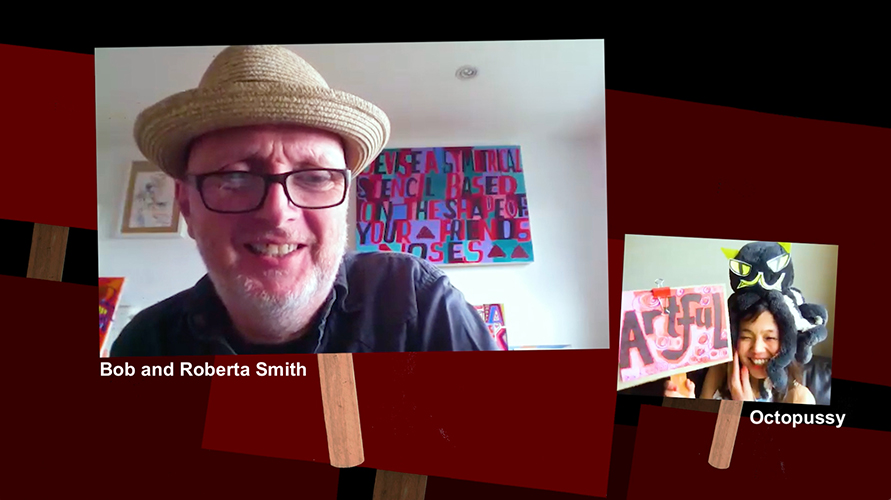 This is reflected in the 300-member global Neurodiversity In/And Creative Research Network, which she founded and co-chairs, as well as a new role as the first artist on the Editorial board of the British Journal of Psychiatry Bulletin, published by University of Cambridge for The Royal College of Psychiatrists.

This Culture in Quarantine series was established to mark the 25th anniversary of the passing of the Disability Discrimination Act into law, and forms part of wider disability programming across the BBC.

The commissioned film and audio works showcase the work of D/deaf (sign language users and hearing aid users who use those and lip reading to communicate), neurodivergent and disabled artists. Works include performance dramas, dance, comedy, spoken word poetry and animation, with most artists highlighting aspects of the disabled experience of living through the pandemic.

Works were selected by a panel including representatives from BBC Arts, Arts Council England, Arts Council of Northern Ireland, Arts Council Wales, Creative Scotland, Unlimited and the UK Disability Arts Alliance.

For more information about the Culture in Quarantine series and all the content please visit BBC Arts website.