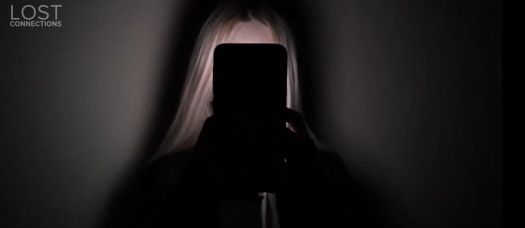 New archive collaboration connects Manchester Met film maker and the North West Film Archive
14 October 2021
MA Filmmaking student, Megan Turner has made a significant contribution to a new archive-based film that launched in September. Lost Connections is a unique collaboration between the North West Film Archive and the UK's regional and national moving image archives. The film comprises over a century of remarkable footage and voices, in response to the last 18 months, when many of us were forced to stop, to reflect, to question and to reassess what is most important.
Two of Megan's films "You Are Not Alone" (April 2020) and the award-winning "A Phone Call Away" (December 2020) were deposited at the North West Film Archive when she responded to their "lockdown life" appeal last year.
Megan's films formed a part of the NWFA's contribution to the 180 films used in Lost Connections, which draws from the collections of 12 different moving image archives.
Watch Lost Connections on BFI Player
Watch Lost Connections on YouTube
Megan's films feature heavily in the section from 3m58s – 4m46s in the full production.
Will McTaggart of the NWFA and part of the cross-archive Curatorial Group for Lost Connections said:
"We were delighted that Megan responded to our 'lockdown life' appeal last year so that her films can be preserved at the Archive for future generations. Almost immediately, the films became a gift to the Lost Connections project, and their honest and personal reflections on the impact of lockdown were then set beautifully against and alongside images captured in a completely different era."
Megan Turner said:
"As a filmmaker, it was an absolute privilege to share my two short films that are now saved for future generations. Shot at different times during lockdown, they look at the thoughts and feelings of myself and others, and I hope they capture a sense of how it was. I am also very pleased to have contributed to Lost Connections and I am excited for the launch of the film."
Megan is currently in the last stages of her studies as she prepares for the MA exhibition that begins on 1st October. A portfolio of her work is available here.
Lost Connections was supported by Film Hub North on behalf of the BFI Film Audience Network (through National Lottery funding).