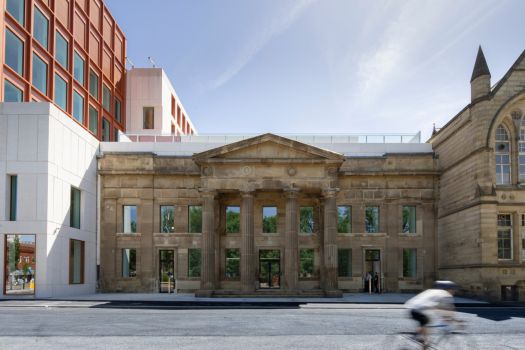 New postgraduate courses launch at Manchester School of Art
19 January 2022
MA/MSc Design for Health and Wellbeing and MA/MFA Performance are now open for applications
Two new postgraduate courses at Manchester School of Art, MA/MSc Design for Health and MA/MFA Performance, are now accepting applications.
Design for Health and Wellbeing, led by Professor of Design Kristina Niedderer, is a course aimed at those working in - or with a desire to work in - the fields of health, wellbeing and design, and will provide a holistic, preventative approach to mental and physical health provision. Welcoming students from both creative and scientific backgrounds, the course focusses on collaborative and collective approaches to public health, with students benefitting from partnerships with local charities and non-profit organisations, including the RNIB, Venture Arts and Rainbow Haven.
"Promoting health and wellbeing have become even more important since the COVID-19 pandemic", says Professor Niedderer. "Design can help in so many ways, including the design of PPE, the delivery of wellbeing-related activities, as well as services, products and environments. This course in particular will look at preventable and salutogenic co-design approaches to develop solutions for wellbeing."
"The teaching team at Manchester Met has a wide range of professional and research experience and expertise in the area of design for health; working with people with lived experience of mental health around wellbeing and empowerment, stigma, agency and citizenship."
Kirsteen Aubrey, Education Lead for the School's Design department, comments that "The design of the course guides students to formulate a personal practice that reflects their creativity and agency as responsive designers for health and wellbeing, able to work with communities and co-design with partners across the city and beyond."
"Fostering these partnerships with purpose and empathy, our students embrace a principled approach to creativity, health and wellbeing. They address current agendas to question, explore, generate and refine their ideas to realise their personal ambition and become leaders of design in health and wellbeing.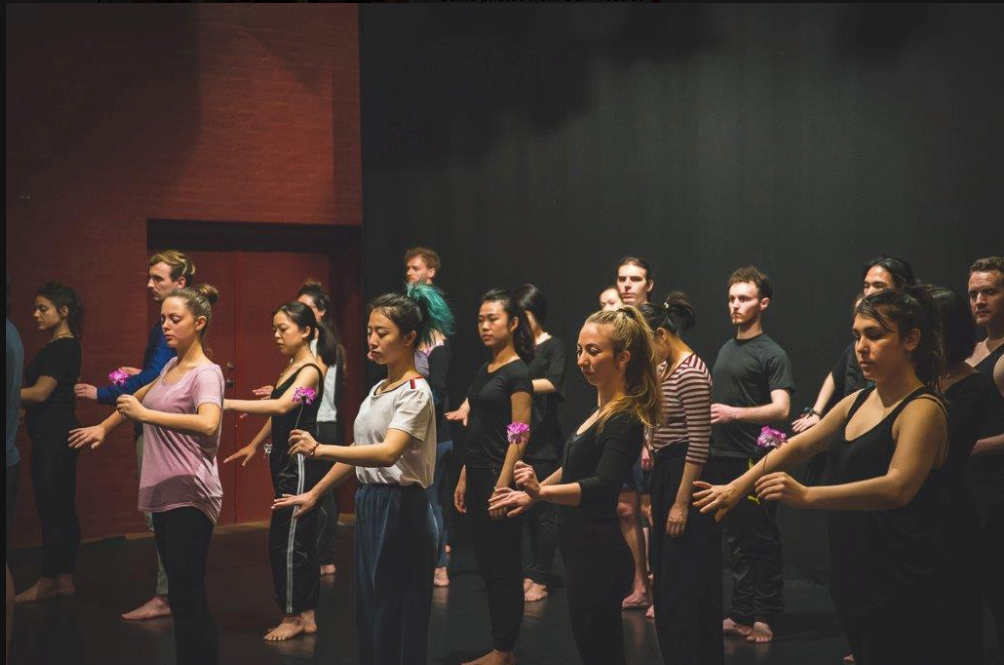 MA/MFA Performance, led by performer, consultant, and technical director Kevin Egan, will offer a versatile and practical approach to training and performance-making, with a focus on the development of new creative practices. Offering two distinct specialisations, Laboratory Theatre and Contemporary Performance, students will be able to adapt their studies before embarking on their own major project to complete their degree.
With a specialist focus on performer training and socially-engaged culture, Laboratory Theatre offers students the opportunity to undertake a residency at Nordisk Teaterlaboratorium (NTL) in Denmark, the umbrella organisation of which internationally renowned laboratory theatre group Odin Teatret (Denmark) is a part. Students pursuing the Contemporary Performance specialism will explore the creation of experimental and innovative practice, drawing on local, regional, and international networks to aid the development of an interdisciplinary ethos.