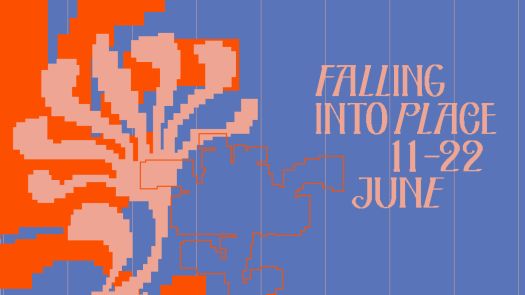 Introducing our 2022 Degree Show: Falling Into Place
10 May 2022
This year's Degree Show identity by Daisy James
Each year, as we come together to celebrate the achievements and talents of our new graduates, the School of Art approaches a member of our alumni to produce the identity for our annual Degree Show.
The show, featuring the work of hundreds of students across Art, Design and Media, will be open to the public from Saturday 11 June until Wednesday 22 June, with a Private View taking place on the evening of Friday 10 June. The final day of the show will coincide with a University Undergraduate Open Day.
This year our identity has been created by 2018 BA (Hons) Textiles in Practice graduate Daisy James, a visual storyteller whose work encompasses graphics, installations, publications and public art. Daisy's concept, Falling Into Place, acknowledges the tumultuous experience of this year's cohort as caused by pandemic-related disruptions, but ultimately celebrates our return to our studios and creative spaces, and our students' ability to work towards their final-year exhibition on-site at the School of Art.
Aiming to establish a sense of legacy and continuation between School of Art students past and present, Daisy's design incorporates floral motifs inspired by Lewis F. Day, an eminent designer of his period and contemporary of former School of Art director Walter Crane. Viewers will recognise the design as being inspired by Day's wallpaper print, which is rendered into four of the concrete columns within the Benzie building.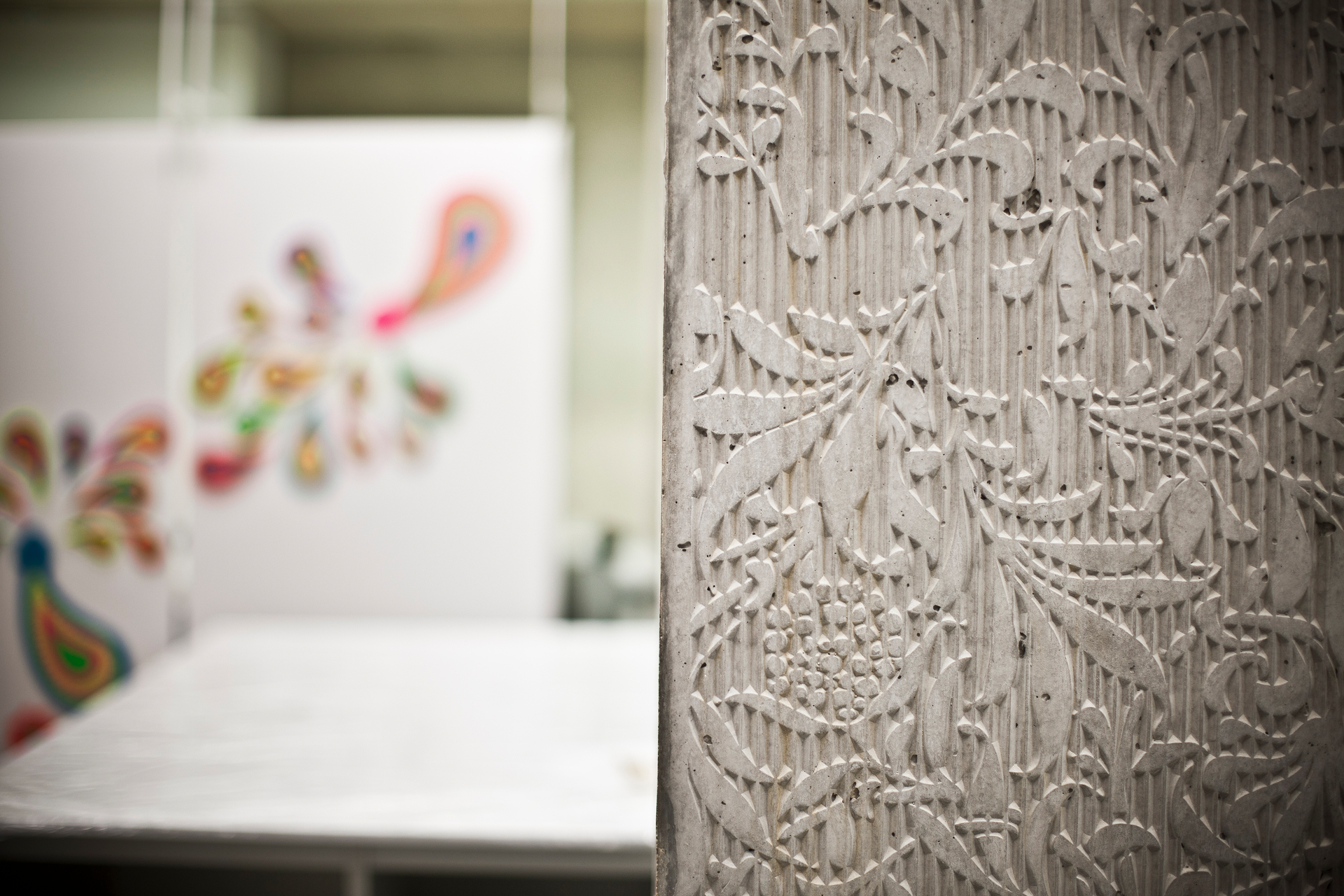 This year's show will be taking place across the Benzie, Grosvenor, Chatham and SODA buildings on the Manchester Metropolitan University campus. For more information, see Visiting Us.