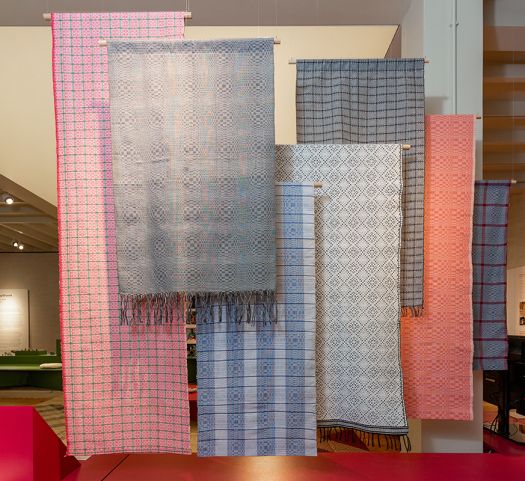 School of Art academics exhibit textiles and film in London exhibition
17 June 2022
Dr Michelle Stephens and Rachel Kelly's new works explore loss of weaving traditions
A new film and textiles by academics from Manchester School of Art at Manchester Metropolitan University are currently on display in an exhibition at the Craft Council Gallery in London.
Dr Michelle Stephens, Lecturer in Contextualising Practice, and Rachel Kelly, Departmental International Lead for Design at Manchester School of Art, are presenting new works in Gaining Ground, an exhibition exploring craft as a form of living knowledge that shapes global cultures and our relationship to nature.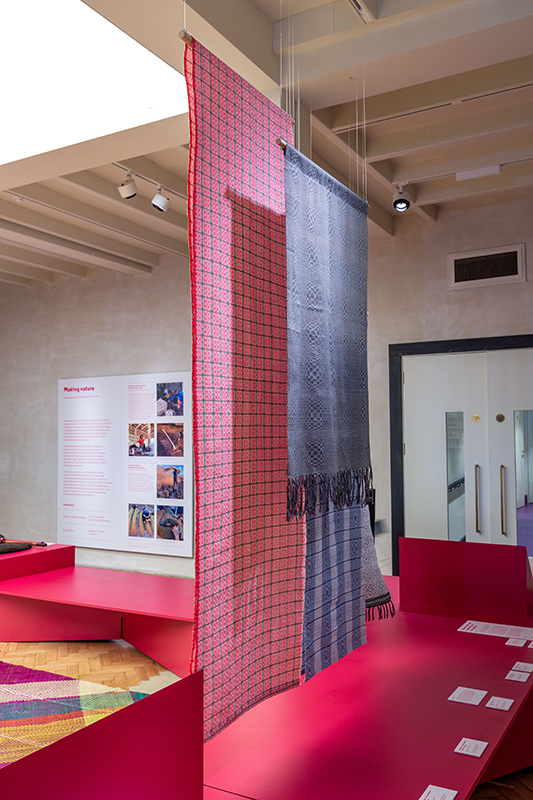 Dr Stephens and Kelly's project Relocating the Loom: Handweaving in the Cordillera examines the loss of weaving traditions within Itneg ethnolinguistic communities, working in partnership with Professor Analyn Salvador-Amores and the CORDITEX project at the University of the Philippines, Baguio.
Kelly said: "We were delighted to be able to exhibit our British Council Crafting Futures project within this exhibition. Our project enabled us to explore the potential for the development of co-designed learning tools to support the preservation of intangible cultural heritages and communities such as those we visited during our project".
Through a short new film and presentation of textiles in the exhibition, Relocating the Loom explores the loss of weaving traditions within Itneg ethnolinguistic communities who live in three villages near to the low-lying delta of the Abra river in Northern Luzon, Philippines.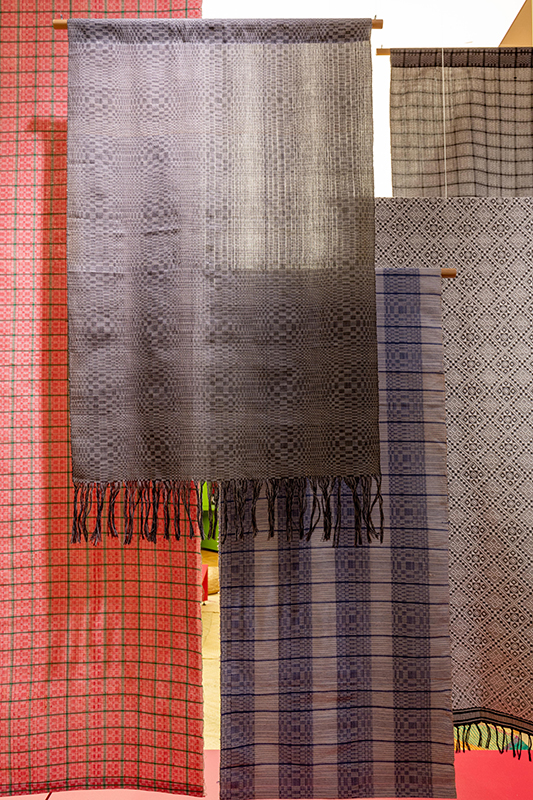 The Itneg community was first introduced to frame loom weaving because of interaction and trade with Spanish populations in the Philippines during the colonial period in the 19th century.
The replacement of traditional backstrap looms and the shifts in agriculture which erased natural dyeing materials, resulted in the loss of traditional patterns being created by communities. This created long-term challenges for local people in preserving textile patterns and natural dyeing techniques resulting in wider economic inequalities.
Relocating the Loom is featured alongside eight other projects in the exhibition by artists and researchers from around the globe which form part of the British Council's Crafting Futures programme, a global initiative supporting research for a sustainable future through making and collaboration.
More information about the exhibition can be found on the Gaining Ground webpage.