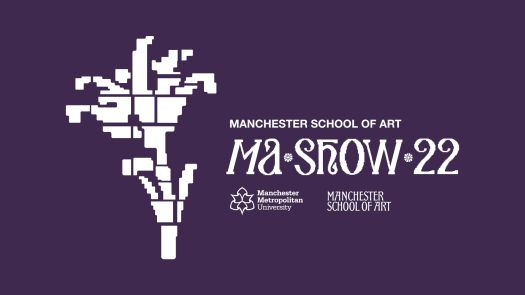 Manchester School of Art launches three-part MA Show
16 September 2022
First exhibition open at the Holden Gallery
A three-part exhibition celebrating the work of postgraduate artists, designers and media creatives has opened at Manchester School of Art.
MA Show 2022 will showcase work in Manchester Metropolitan University's historic visual arts space, the Holden Gallery, in the School of Art itself, and in its new School of Digital Arts (SODA), a specialist facility for the next generation of creative digital content.
Visitors will be able to see stunning work from Master of Art (MA) students from across a number of disciplines, including Craft, Contemporary Performance, Design Innovation, Embroidery, Fine Art,
Filmmaking, Games Art, Graphic Design & Art Direction, Illustration, Interiors, Painting, Photography, Product Design, Sound Design, Textiles, Textiles for Fashion, and Fashion courses.
Professor Tim Brennan, Head of Art and Performance at Manchester School of Art, said: "This year's Manchester School of Art MA Show will prove to be a key moment in Manchester's cultural calendar. The three-part show platforms fashion, artwork, design, performance and digital creativity - all of which is world class."
The first part of the exhibition will go on display at the Holden Gallery from September 10 to 22. This exhibition will showcase the work by postgraduate students from fine art, painting, embroidery, and textiles.
Later in the month, the second exhibition will take place in SODA from September 26 to October 2, with a private view taking place on September 27 from 5.30pm. This exhibition will showcase work by students from filmmaking, games art, photography, and sound design.
The final exhibition will go on display in Benzie building from September 28 to October 7, with a private view taking place on September 27 from 5.30pm.
The last exhibition from the series will celebrate work by students from craft, contemporary performance, design innovation, graphic design & art direction, illustration, interiors, product design, textiles, textiles for fashion, and fashion courses.
You can find out more about MA Show 2022 on the Manchester School of Art website.