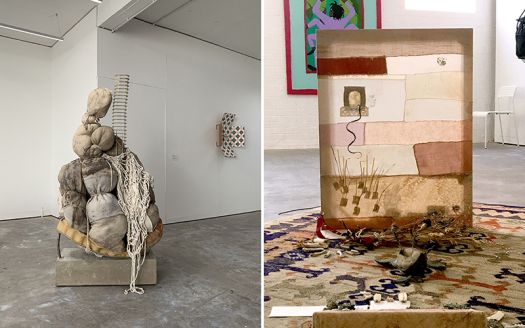 Graduates exhibit in prestigious national show for emerging artists
4 October 2022
Bloomberg New Contemporaries 2022 features work by two recent Fine Art graduates
Two recent art graduates are showing their work at this year's Bloomberg New Contemporaries 2022, a prestigious exhibition showcasing emerging and early career artists.
Nicole Sheppard, who graduated from BA (Hons) Fine Art at Manchester School of Art, Manchester Metropolitan University, and Gabriel Kidd who graduated from BA (Hons) Fine Art in 2021, were selected to present their work in the exhibition alongside 46 artists.
The touring exhibition is on display at Humber Street Gallery and Ferens Art Gallery in Hull from September 23 to November 27, after which it will travel to the South London Gallery from December 9, 2022, to March 12, 2023.
As well as taking part in the exhibition, Sheppard and Kidd will benefit from inclusion in the New Contemporaries online platform and will have access to a range of mentoring, talks, discussion groups, and workshops through the New Contemporaries bespoke Bridget Riley Artists' Development programme.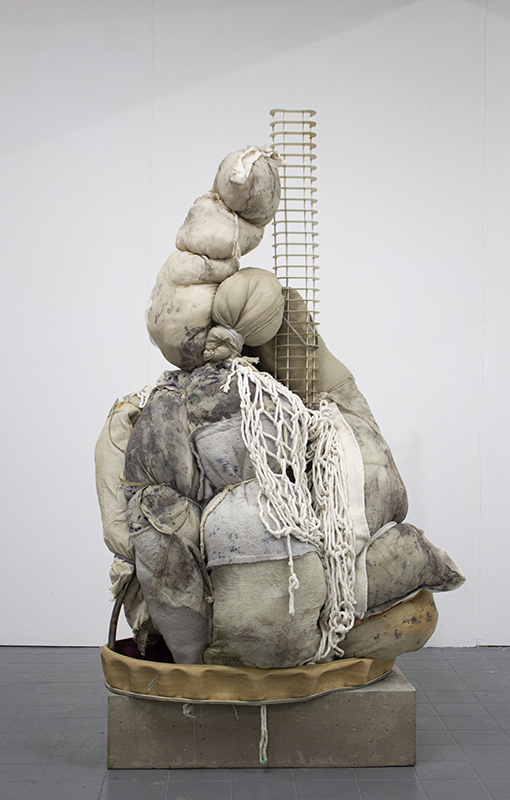 Sheppard's two sculptural works in the show, Entanglement Study: I and Entanglement Study: IV from The Entanglement Study series, explore the relationship between human, non-human, and non-material matter.
In her striking large-scale sculptures, Sheppard specifically pieces together elements of man-made and manufactured objects, further questioning their functionality. The scale of the works adds to their absurdity and forces them to become relational to the human body.
Sheppard said: "Being selected for New Contemporaries 2022 has been an incredibly exciting and eye-opening opportunity. I'm very thankful to this year's selectors and the process is continually encouraging me to keep developing my artistic practice."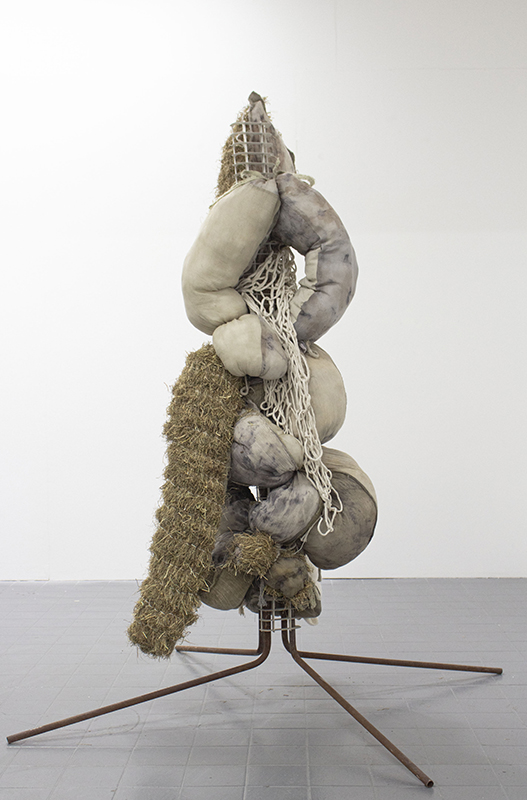 Working in an expanded practice, Kidd brings together found objects, textiles, drawing, and writing to perform narratives both mythological and experiential in origin. For Kidd, myth provides a landscape to expand latent queer suggestions and recontextualise our contemporary navigations of gender and sexuality.
Kidd's installation A Sight of Lavender Pungency reimagines the story of Rapunzel in a version which examines the drama between two queer lovers. Centred around a rug filled with sentimental value to Kidd, the installation acts as a stage for the narratives of the collected objects and ephemera to unfold.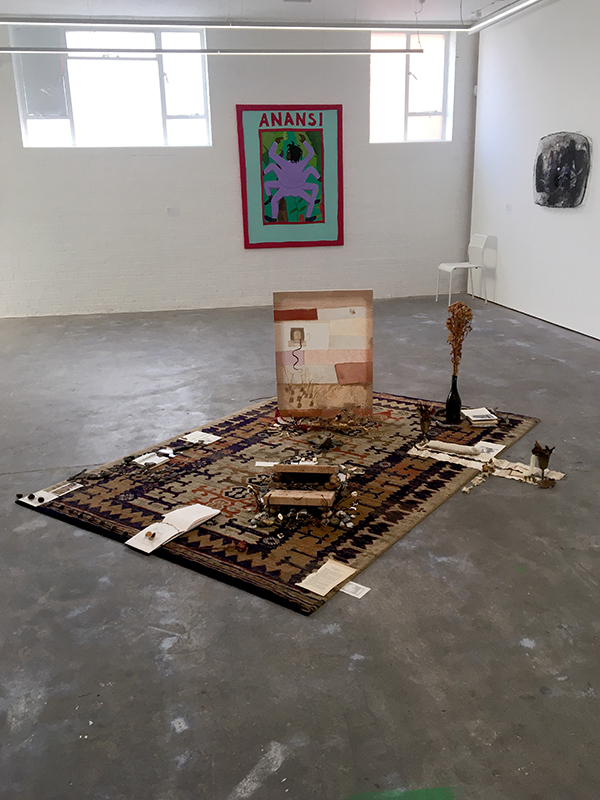 Kidd's second work A Knight's Breaking takes inspiration from medieval stories and the Knights Code of Chivalry. The painting, a portrait of a knight who's broken their code, is built up from layers of fabric, paint and latex, and explores the idea of hidden intentions, clouded honour, and the feeling of being exposed.
Kidd said: "Being selected for this year's cohort has been an indescribable feeling, it's incredibly validating to be included in such an amazing cast of artists whose work I admire! I wasn't sure what to expect from the whole thing at first, mostly just lots of nerves about the first show and meeting everyone. The opening at Hull was a whirlwind that left me feeling full of excitement for the new connections and friends made, and I'm looking forward to the next year to see where this opportunity can lead me."
Sheppard and Kidd were selected by a panel of internationally renowned artists comprising of James Richards, Veronica Ryan, and Zadie Xa, from an open call submission of more than 1,500 entries.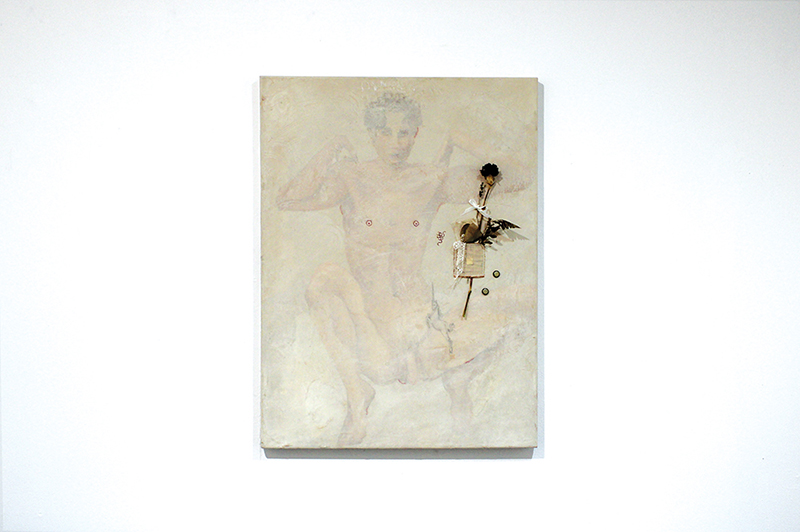 Dr Brigitte Jurack, Reader in Sculpture/Time-Based Arts and International Lead at Manchester School of Art, said: "I am tremendously proud and happy for the national recognition Manchester Metropolitan Fine Art students Gabriel Kidd and Nicole Sheppard received for their poignant, timely and powerful artworks.
"New Contemporaries is a highly competitive and career defining national touring exhibition showcasing the best of graduating Fine Art students in the UK. The participation of two of our recent graduates will be an inspiration to the current Fine Art students, who will follow in their footsteps."
New Contemporaries
Since 1949, New Contemporaries have consistently supported contemporary visual artists to successfully transition from education into professional practice, primarily through an annual, nationally touring exhibition.
New Contemporaries has held a vital role in the UK's contemporary art scene, helping to amplify the careers of internationally renowned artists including David Hockney, Patrick Caulfield, Helen Chadwick, Damien Hirst, and Gillian Waring.