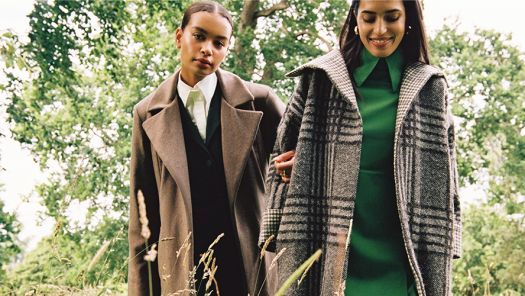 Fashion graduate creates sustainable womenswear collection for luxury online retailer
5 December 2022
Isabelle Pennington's stunning collection now available on YOOX NET-A-PORTER
A fashion alumna from Manchester Met is part of a select group of European graduates to be selling their sustainable clothing designs through luxury online retailer YOOX NET-A-PORTER.
Isabelle Pennington, who graduated in 2019 from MA Textiles for Fashion at Manchester School of Art at Manchester Metropolitan University, was one of eight British and Italian graduates selected to take part in The Modern Artisan graduate programme, with the Prince's foundation.
Featuring 13 pieces, the capsule collection which takes inspiration from Highgrove Gardens – the Prince of Wales' residence –is available exclusively on YOOX NET-A-PORTER and 50% of the RRP will be donated to The Prince's Foundation to support its innovative training programmes.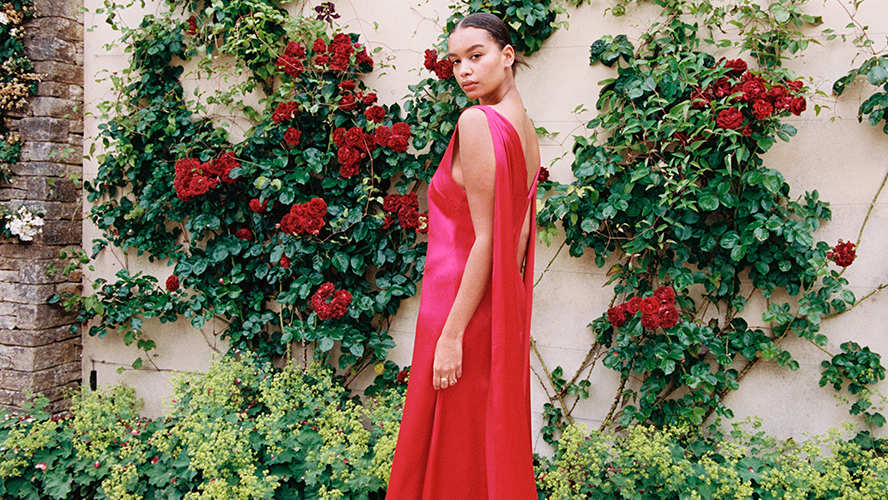 Pennington undertook six months of intensive training at the Textiles Training Centre in Dumfries House, the headquarters of The Prince's Foundation, and had the opportunity to showcase designs to King Charles III, then the Prince of Wales.
Pennington said: "One of my favourite things I have taken away from the programme is that I've met some amazing people, obviously it's been amazing for gaining contacts in the industry, but I've also made some friends for life. I'm so pleased with the manufacture skills I have learned and perfected from being on this programme, and I now know that I can produce clothing made at a luxury standard.
"It was fantastic to be able to meet his majesty, then the Prince of Wales, on two occasions at Dumfries House. He said he was very proud of what we were doing and was interested by the design process.
"When designing at Highgrove, we walked around the grounds taking photographs for inspiration and doing observational drawings and we were also lucky enough to have a tour guide to explain parts of the gardens to us."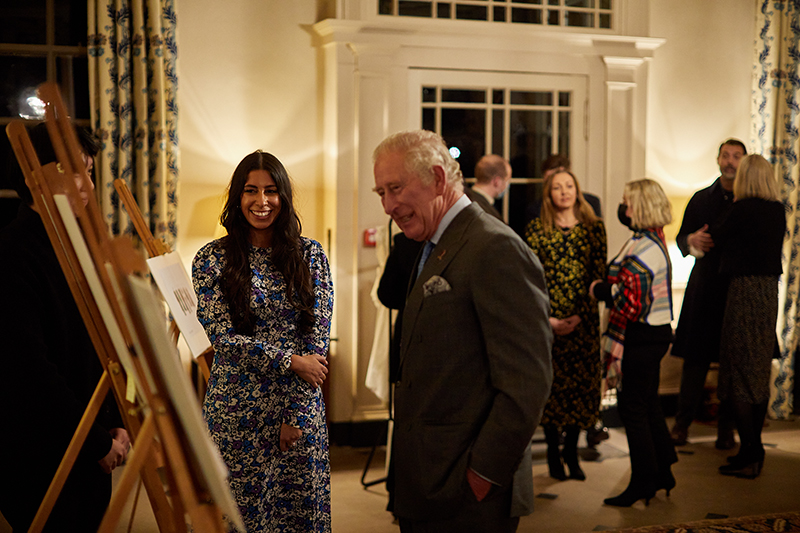 The programme is a unique partnership between The Prince's Foundation and YOOX NET-A-PORTER designed to create a sustainable luxury capsule collection as part of a training initiative to strengthen and preserve heritage textile skills training.
The training Pennington undertook included luxury small-batch production which focused on advanced technical production skills within sewing, pattern drafting, and quality control, while also developing expertise to handle wool, cashmere and silk to ensure garment finishes meet the luxury market standard.
Pennington was guided through the end-to-end process of designing, handcrafting, and bringing a more sustainable luxury collection to a global market. She was supported by industry experts from YOOX NET-A-PORTER, The Prince's Foundation, and several mentoring designer brands including Gabriela Hearst, Nanushka, and Stella Jean.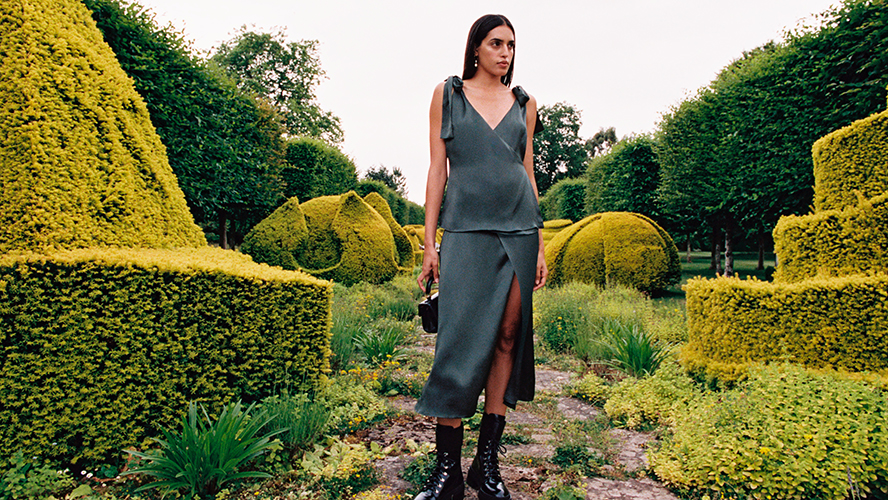 Most recently, Pennington has continued to develop her own sustainable womenswear brand which is launching for sale this month. Her brand focuses on sustainability with all orders created on demand to prevent fabric waste and to allow garments to be made inclusive to all sizes.
Pennington's work is influenced by memories of the past and relates back to how she envisages her own identity. Pennington's designs show a celebration of her mixed Caribbean Kittitian and English, heritage, along with her agricultural roots.
She started developing her brand while studying for her masters at Manchester School of Art and it featured as part of her final major project to showcase the brand as a business. Taking part in the Modern Artisan programme has helped Pennington to further develop her brand.
Rachel Kelly, Specialist Postgraduate Lead at Manchester School of Art at Manchester Metropolitan University, said: "Isabelle was a fantastic postgraduate design student who received her master's in printed textiles for fashion. There were a couple of key moments which boosted Isabelle during her studies. The first was when really began to explore her Caribbean heritage. Isabelle also took great inspiration from Althea McNish and the research of Rose Sinclair which explores the role of Caribbean women and the textiles they make.
"This led Isabelle to engage and raise questions around her own role as a woman and the role which small sustainable enterprise development can have to make positive change to the fashion industry. I'm thrilled the learning experiences Isabelle undertook during the MA have supported her future career development and her achievements on the Modern Artisan Programme."