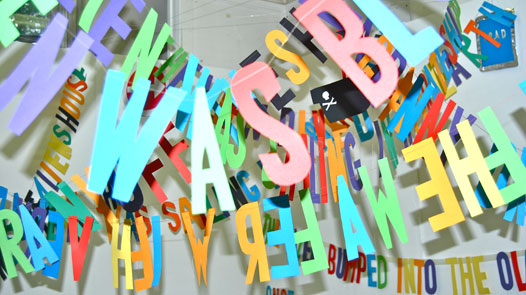 Working with
Schools & Teachers
The Art & Design Outreach Team at Manchester School of Art works in partnership with schools across the region to raise the creative aspirations and highlight the possibilities available to young people through a variety of events and activities
Our programme for schools and teachers has been designed to engage with learners from Year 4 up to Year 13 in creative events and activities that are both engaging and educational. We work closely with Undergraduate Art Mentors who have a broad range of skills to offer through the delivery of workshops.
Degree Show
/


Interrogate the Art School

8—19 June 2019

We welcome visits by school and college groups to our annual Degree Show.

We also offer free tailored workshops on how to interrogate the Degree Show and find out as much information about Manchester School of Art as you possibly can.
Summer Schools
Manchester School of Art runs summer creative programmes, giving young people the opportunity to come and explore being creative through innovative workshops and exciting techniques.
Creative Futures
7 February 2019
An event for teachers, parents and pupils to find out more about the Creative Careers sector and how studying creative subjects can give you access to a broad range of industries and exciting career opportunities.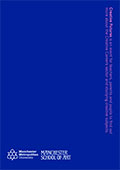 Digital Designer in Residence
This scheme supports teachers interested in developing cultural collaborative projects fusing innovative digital design(er) practice to the needs of the creative curriculum in schools.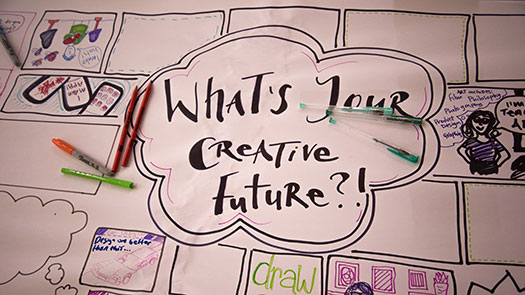 Most Likely to Succeed
Documentary Film Screening
14 March 2019
6pm—9pm
Manchester School of Art is hosting a special film screening event as part of our campaign to share the potential of Creative subjects for young people thinking about their future careers. Most Likely to Succeed is a groundbreaking documentary about education and curriculum reform in 21st century America directed by Greg Whiteley and produced by Ted Dintersmith.
Out of Schools
Since 2007 the Out of Schools exhibition has been showcasing the art works of schools, colleges, and community groups in Manchester School of Art's professional gallery spaces. In 2016, we expanded our offer to those who work within the creative and cultural sectors to showcase work produced by young people across our city, providing a platform for the creative achievements of young people in Manchester to be seen, heard, read, played, touched, explored and admired!
This year we are moving online! we are looking for your Art to go in our online gallery and showcase which will be available to view all year round. Join Manchester School of Art and The Whitworth Art Gallery in our exciting online collaboration which begins to explore and unpick creativity in the Art Room.
If you are interested in being involved with Out of Schools please contact Elle on e.simms@mmu.ac.uk to get more information or to submit work.
Continuing Professional Development Opportunities for Teachers
Manchester School of Art has has a rich history of running external projects within schools, art galleries and the broader community. Staff, students and graduates have considerable expertise and experience in initiating, managing and delivering a wide range of projects that focus on learning through doing.
The Outreach Team aims to provide access to this knowledge base through:
Hosting networking events
Providing access to expertise and support
Delivering CPD for teachers
We are continually seeking opportunities for developing new networks and collaborative projects, please contact us for more information.
Resources
The Peppered Moth story is a Manchester story, a story of change. We want to use that story in creative ways, incorporating Science and the Arts, and involving people. We want to find ways to talk about and think about positive futures for people and nature in Manchester and the wider world. More details