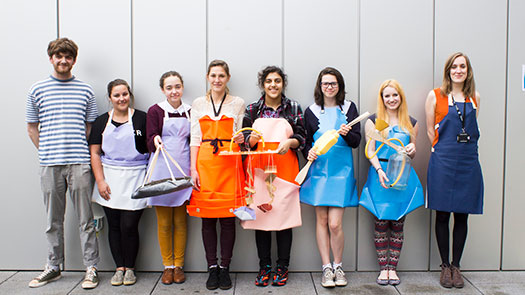 Young People
What happens in an Art School? How will coming to Manchester School of Art help me develop a creative practice and how can this progress into a career? What role does an Art Graduate have in the 21st century workplace? How can I build my confidence to be more creative?
Manchester School of Art has a large programme of events for young people across the region to help answer these questions.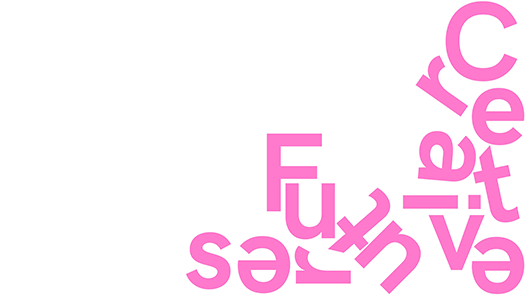 Creative Futures
6 February 2020
Creative Futures is an event for Teachers, Parents, Carers and Pupils to find out more about the Creative Careers sector. Discover what happens when you study a creative option by meeting our students, graduates, alumni and staff. Immerse yourself in the innovative environment of Manchester School of Art through talks, tours, workshops and fun activities.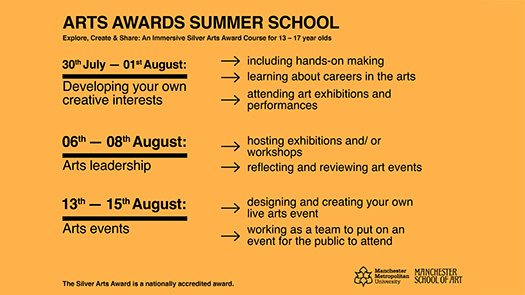 Arts Award Summer School
Explore, Create and Share: An Immersive Silver Arts Award Course for 13 – 17-year-olds
A three-week summer school programme developing creative skills and working towards a Silver Arts Award Qualification. Students will get the opportunity to develop their own creative practice, attend exhibitions and plan and deliver their own arts event. This is a great opportunity for young people to work in a creative environment and experience collaborating with others to plan a live event.
Three week-long programmes for young people from school years 9 to 11. The programme will be running:
30 July – 1 August (Tuesday to Thursday)
6 August – 8 August (Tuesday to Thursday)
13 August – 15 August (Tuesday to Thursday)
Cost: £250 including all materials and cost of the Arts Award moderation
Time: 10am – 3.30pm every day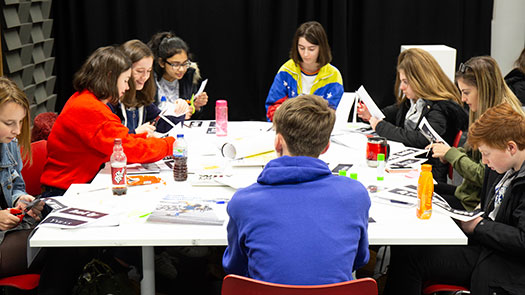 Graphic Design Summer School
29 July – 2 August 2019
Centred around design approaches and critical thinking, the Graphic Design Summer School will facilitate creativity, problem-solving and encourage you to experiment and make using digital and analogue processes.
This week-long summer school is suitable for any young person in school years 9-11 (aged 13 to 16) who has an interest in graphic design and is curious about unfolding the endless opportunities graphic design practice can offer.
Cost: £125 including all materials
Time: 10am – 3.30pm every day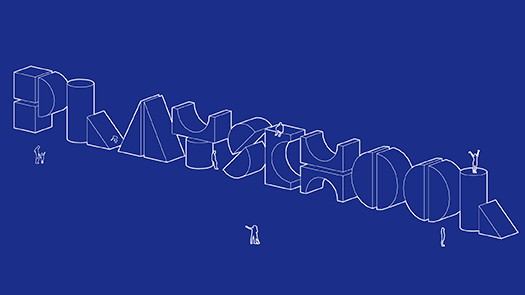 Playschool
Architecture Summer School
For 15 – 18 year olds
5 – 9 August 2019
Working with Carma Masson - architect and owner of multidisciplinary design studio playground; this 5-day Introduction to Architecture Summer School will introduce students to all the basic skills required to pursue a career in architecture in a playful and interactive way. Delivered through a series of day-long workshops, students will be encouraged to apply the skills they learn each day to develop their own unique design project, which they will present at the end of the week.
Skills covered will include: Research, Conceptual Thinking, Sketching, Technical Drawing, Model Making, Presentation Techniques*
The Summer School is intended for anyone considering studying architecture in the future or wanting to develop a portfolio for application to an Undergraduate Course in architecture.
*Please note this is a hands-on course, and will not cover any 2D or 3D computer programmes.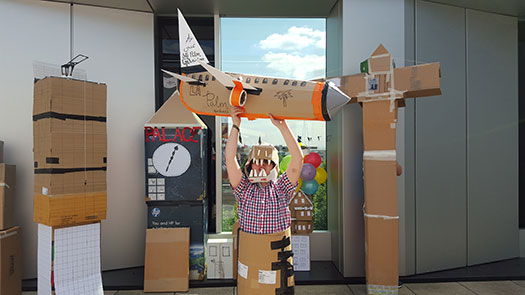 Animation Summer School
For young people in years 8 and 9
5 – 9 August 2019
"Animation is not the art of drawings that move, but the art of movements that are drawn." – Norman McLaren
Taking inspiration from pioneering, experimental and contemporary animators, Animation Summer School will unleash your creativity and encourage you to bring the inanimate everyday to life.
A week-long programme for young people in year 8 and 9 to learn about moving the world around them.
Cost: £125 including all materials
Time: 10am – 3.30pm every day
Location: Benzie Building
*Please note that this course is primarily practical in nature and will not cover computer-generated animation, but will include some digital editing skills.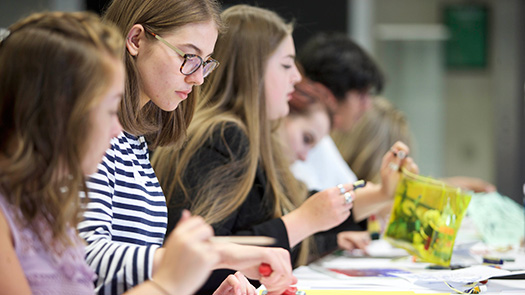 Portfolio Production Summer School
5 – 9 August 2019
Suitable for pupils in year 11 - 13 this week-long project will enable young people preparing for further creative study and applications to develop a portfolio and learn how to approach the portfolio production process. Through exciting student-led workshops and input from specialist staff, all participants will leave this week with ideas for future portfolio production and a portfolio documenting the week.
Cost: £150 including all materials
Time: 10am – 3.30pm every day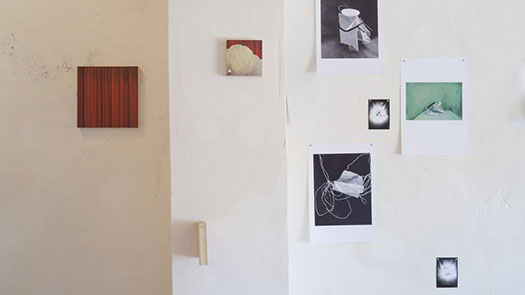 Photography Summer School
12 – 16 August 2019
In this 5-day long Summer School, you will explore, make and begin to unpick your understanding of Photography. Students will be encouraged to sharpen their observational skills and begin interpreting the everyday. Through analogue and digital photography students will create new stories and share ideas.
The week-long summer school is aimed at students aged 16-18, who have an interest in Photography and looking/observing the world around you. We will cover photography skills in storytelling, observation, composition, experimentation and while having lots of fun.
Cost: £130 including all materials
Time: 10am – 3.30pm every day
Please note: this course will offer a hands-on approach to photography but is not specifically a technical course.
Saturday Club is a free weekly club aimed at 13 - 16 year olds interested in art and design, exploring different artistic disciplines and encourage confidence and skills development.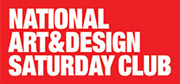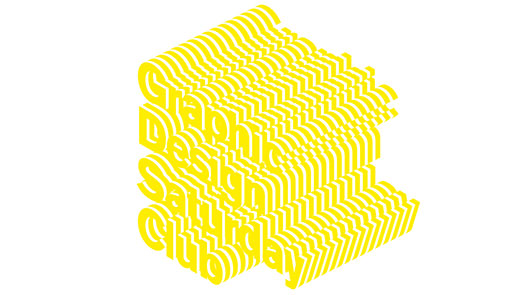 Graphic Design Club
The Graphic Design Club at Manchester School of Art is a free project offering young people in school years 9—11 (aged 13—16), ten Saturday morning design classes, starting the 19 January 2019.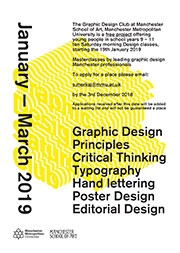 Past Events and Activities
—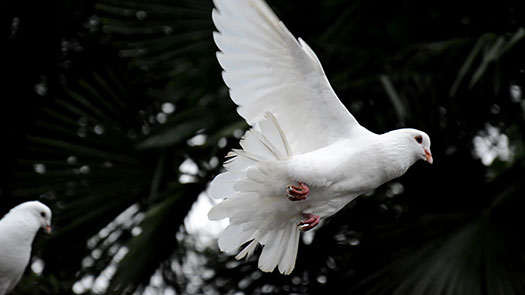 Remembrance Day
Doves of Peace
Over Remembrance weekend (10th and 11th November) we will be installing White Doves of Peace in our shop window space at Marketplace Studios, Stockport to commemorate the centenary of the end of WWI. We'd like YOU to be a part of this installation.
Mine-Craft-Create
Manchester School of Art is working with artist and Maker Gemma Latham to devise creative workshops in which you will explore how Minecraft can be used as a powerful creative tool. Using a Raspberry Pi and Minecraft software you will be introduced to coding and a variety of free software tools for generating and manipulating your Minecraft structures before exploring your designs in the physical world.
In these workshops students will be introduced to the work of a variety of designers using new technology to generate 3D artworks and products as well as being shown examples of Minecraft being used in creative projects.
Creative Media Camp
23 – 27 July 2018
If you're aged 14-19, have a passion for the creative arts and are bursting with original ideas, then Creative Media Camp is for you! Reserve your free space now!
This five day workshop enables you to engage with a real business problem from BBC. You will take part in interactive workshops led by top BBC professionals to help build your skills in idea generation, strategy, production, design and pitching, as well as gaining knowledge of how a business works.
Out of Schools
Showcasing the work of schools, colleges and community groups
Since 2007 the Out of Schools exhibition has been showcasing art works from schools, colleges, and community groups in Manchester School of Art's professional gallery spaces. Exhibitions include work produced from within the creative and cultural sectors to showcase work produced by young people across our city. We provide a platform for the creative achievements of young people in Manchester to be seen, heard, read, played, touched, explored and admired.
Visit our blog to see past Out of Schools exhibitions.