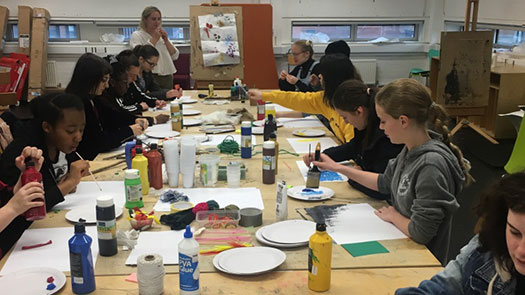 National Art & Design Saturday Club
The Saturday Club at Manchester School of Art is a free project offering young people in school years 9 – 11 the opportunity to come and learn, explore, make, trial, draw, examine, interrogate and take risks through Art and Design workshops held at Manchester Metropolitan University.
Delivered by specialist tutors, pupils are offered exciting workshops in a range of creative disciplines. Sessions are fun and relaxed while also allowing young people to learn about the breadth of Art and Design courses on offer at Manchester School of Art.
Now in its seventh year, the National Art and Design Saturday Club runs in 45 locations across the UK. As well as more than 100 hours of specialist tuition, young people also benefit from visits to museums and galleries, Masterclasses from leading art and design practitioners and an exhibition of their work at London's Somerset House.
Exhibition, Celebration and Open Day
Saturday 20 July 2019
Manchester School of Art Art and Design Saturday Club is holding an open day and exhibition of work at CASS ART Shop on Oldham Street. If you are aged 13 - 16 and interested in Art, Design, Fashion, Textiles, or Technology then come down to our open day to find out more about our FREE Club.
We will be based in the CASS ART Shop on Oldham Street between 12pm – 3pm and would love for you to come and say hello, meet past club members and the tutors who deliver each session. We will be there to answer any questions you might have and show you all the wonderful and exciting projects we work on.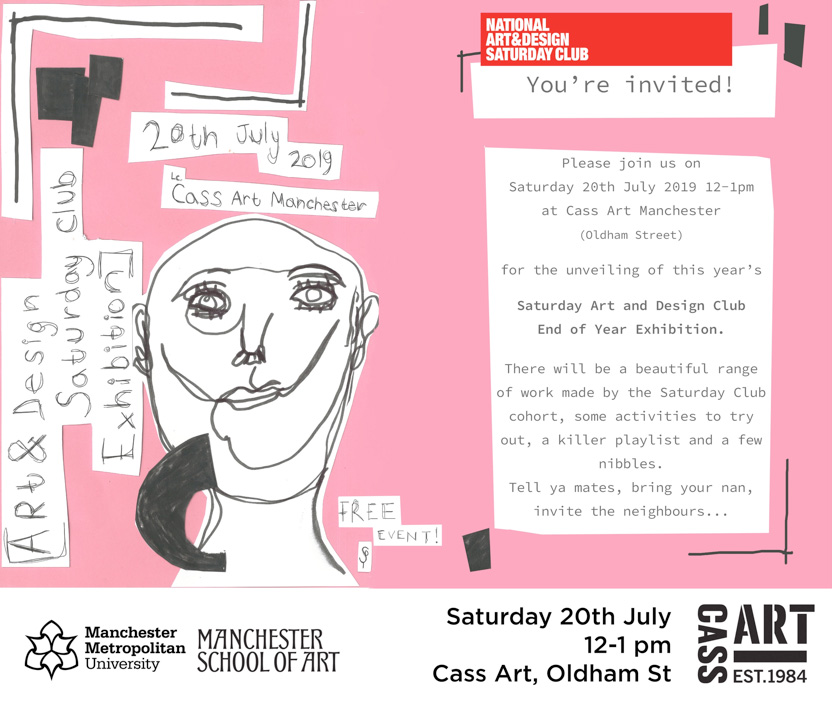 >