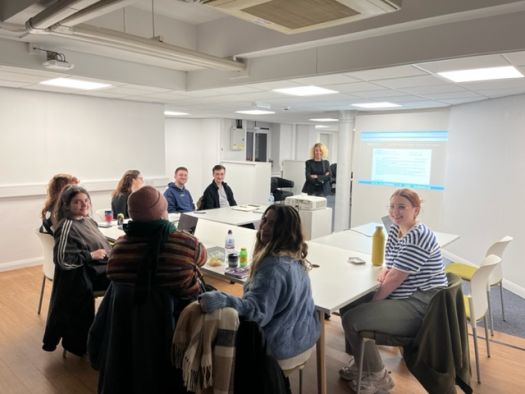 Curating students participated in apexart' 22 selection process
13 December 2022
The students reviewed proposals from curators and artists from around the world part of apexart' international student jury programme and had the opportunity to get involved in the contemporary art world
The MA/MFA Contemporary Curating students took part in a student jury programme with apexart, led by Dr Gulsen Bal, Senior Lecturer and Course Leader for MA/MFA Contemporary Curating. The students participated in the evaluation and selection process for apexart's next exhibition series and voting process took place between the 4th of November and 5th of December 2022.
This year, apexart received 417 proposals voted on by an international jury from many disciplines. The process serves as a great point of class discussion, from the process to the content as well as the students participating in real time real in determining apexart' upcoming exhibition programme for the following season.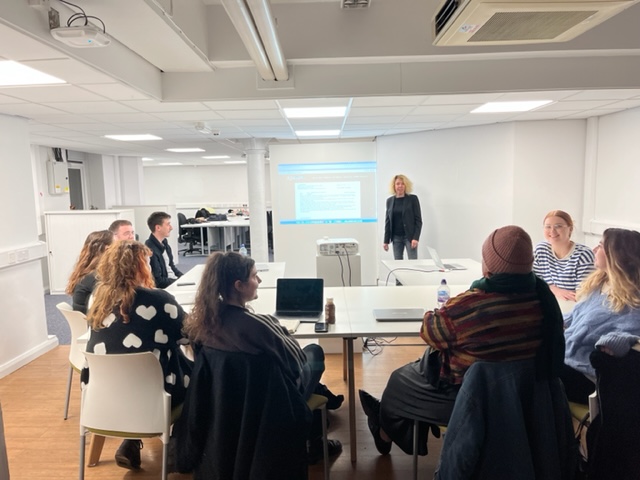 The students had the opportunity to encounter important concerns about social issues and ideas from all over the world and all corners of the creative community, learning which themes and ideas are pressing in real time.
apexart is well known by its art exhibitions in NY, but also around the world; the organization spreads contemporary art in many countries. And, apexart jury process encourages lively discussion about many aspects of curating, writing, and exhibition making processes while helping students develop a greater understanding of their own curatorial values. The variety of proposals allows them to encounter important concerns about social issues and ideas from all over the world.
To date, more than 120 classes from universities and art schools have participated, including The New School (New York City), Center for Curatorial Studies at Bard College, de Appel Curatorial Program (Amsterdam), Makere University (Kampala), MICA (Baltimore) and Manchester School of Art among others.
There is a "thank you" page listing all of the participating jurors here.