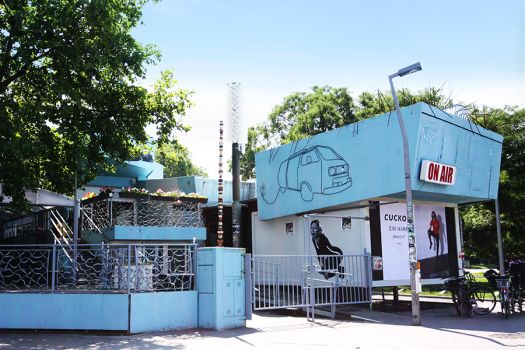 The crossing between cultural boundaries and various encounters: Trip to Vienna's art scene
25 April 2023
Our visit to Vienna was rather a stimulating experience for both staff and students!
The students were able to visit the exhibitions and collections at MuseumsQuartier Wien, MUMOK- Museum Moderner Kunst Stiftung, Kunsthalle Wien, Secession, Exnergasse, Projektraum Viktor Bucher, Verein K, Kunstraum Niederoesterreich and Fluc amongst others in terms of developing a variety of situated practices.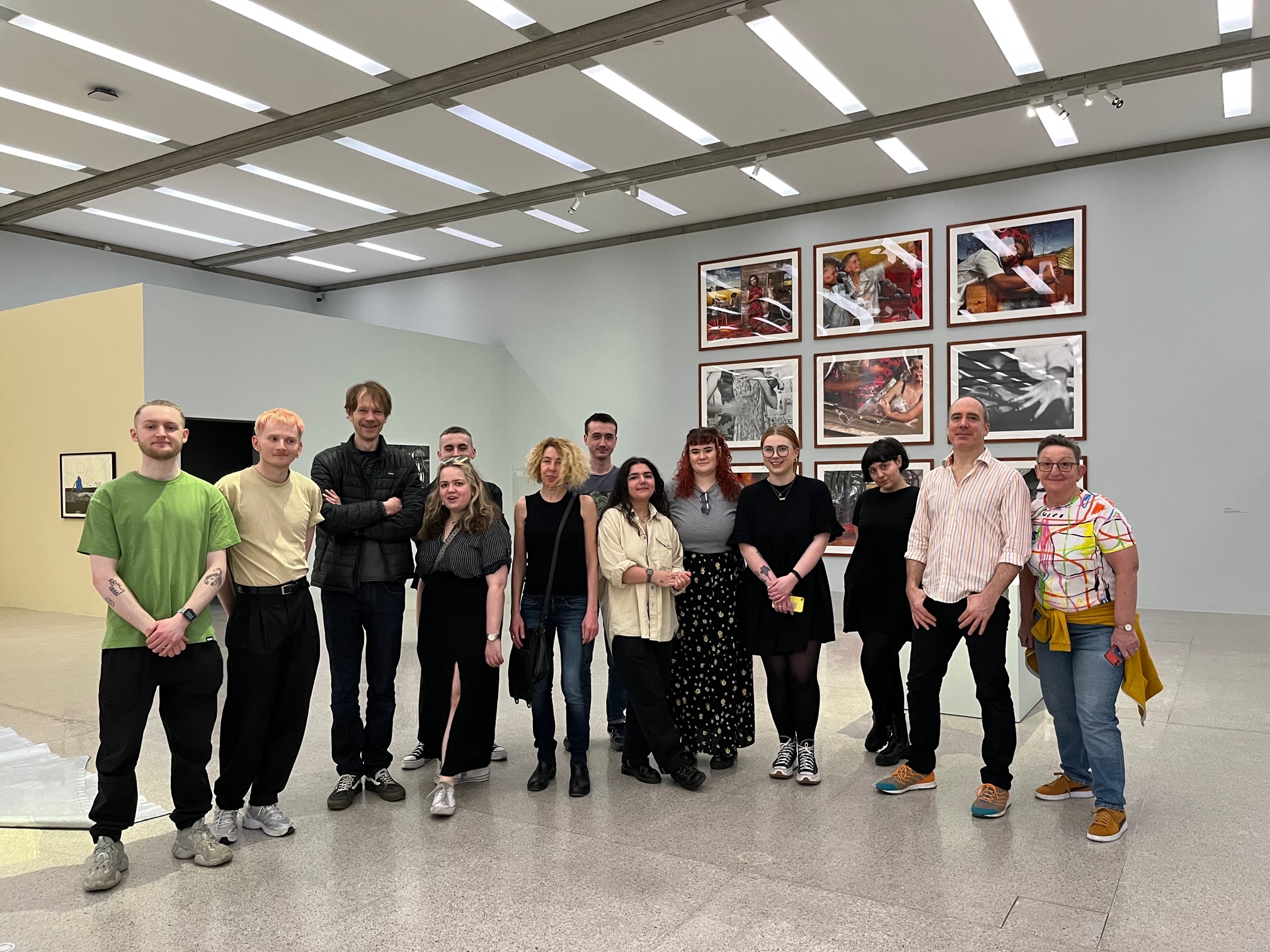 Part of our unique and long established initiative Curators of Tomorrow residency fellowships programme, we visited MuseumsQuartier Wien, freiraum and the Q21 studios. This collaboration is designed mainly for current students who are about to engage with the professional practice stage of their MA/MFA Contemporary Curating studies.
This creative space provides workspace for around 50 initiatives, organizations, agencies and editorial offices working in the cultural sector and brings the "creative" aspect into one of the world's largest complexes for art and culture.
One of the curators of Q21/MuseumsQuartier Elizbeth Hayek organised our visit to MQ and Walter Seidl joined us to talk about the history of MuseumsQuartier and the Residency Programme at Q21/MuseumsQuartier. He has curated numerous exhibition projects in Europe, the USA and Japan and currently the artistic director of Austria's international art fair SPARK Vienna.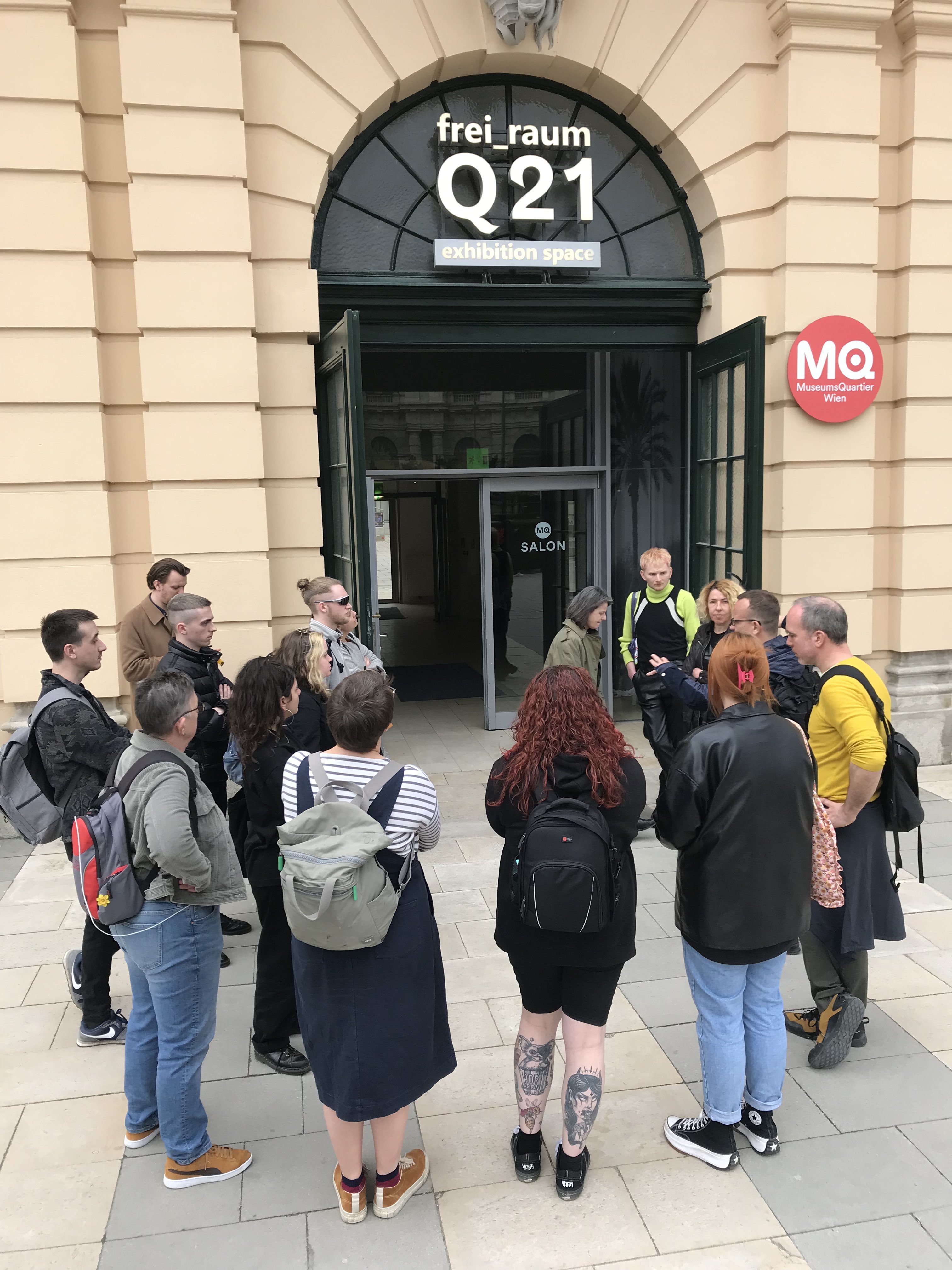 A particular highlight was our visit to Fluc that is one of most noteworthy. After abandoning a former railway canteen as their location, Martin Wagner transformed a nearby pedestrianised passage into the Fluc_Wanne and the Fluc has been one of the main driving forces behind alternative art scenes in Vienna's second district.
The curator Bettina Spörr spoke about Secession's history and its special organizational structure. Christine Sun Kim and her two other colleagues Jeanette and Christian, curators of Kresiah Mukwazhi and Jordan Strafer joined us to talk about their exhibitions. The Secession provides artists with an arena for a wide range of forms of creative expression and a platform and this is the world's oldest independent exhibition institution specifically dedicated to contemporary art.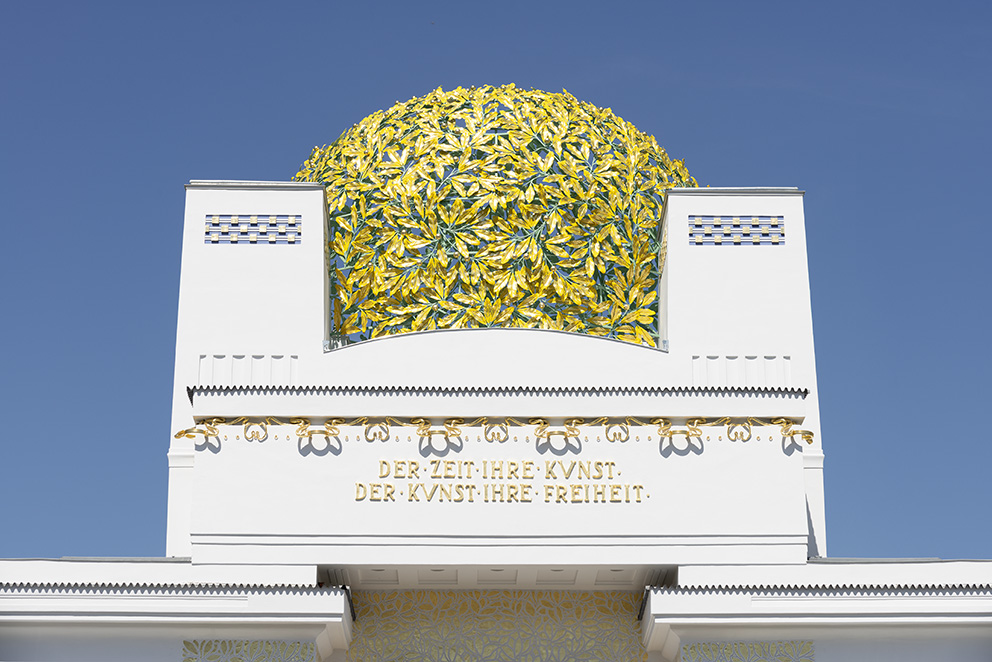 One of other particular highlights was our visit to Kunsthalle Exnergasse where the artistic director Klaus Schafler generously introduced us to KEK' programme and Gerhard Pruegger discussed Queer Art project where art resonates in our daily lives. This significant project was co-curated by Louise Deininger, Michael Kaufmann, Gerhard Pruegger, Francis Ruyter in cooperation with Queer Museum Wien.
We were cordialy invited to attend Michail Michailov' exhibition opening that took place at the project space Projektraum Viktor Bucher. This project space brings together a broad program of remarkable exhibitions and diverse young creative practitioners to Vienna in an international context.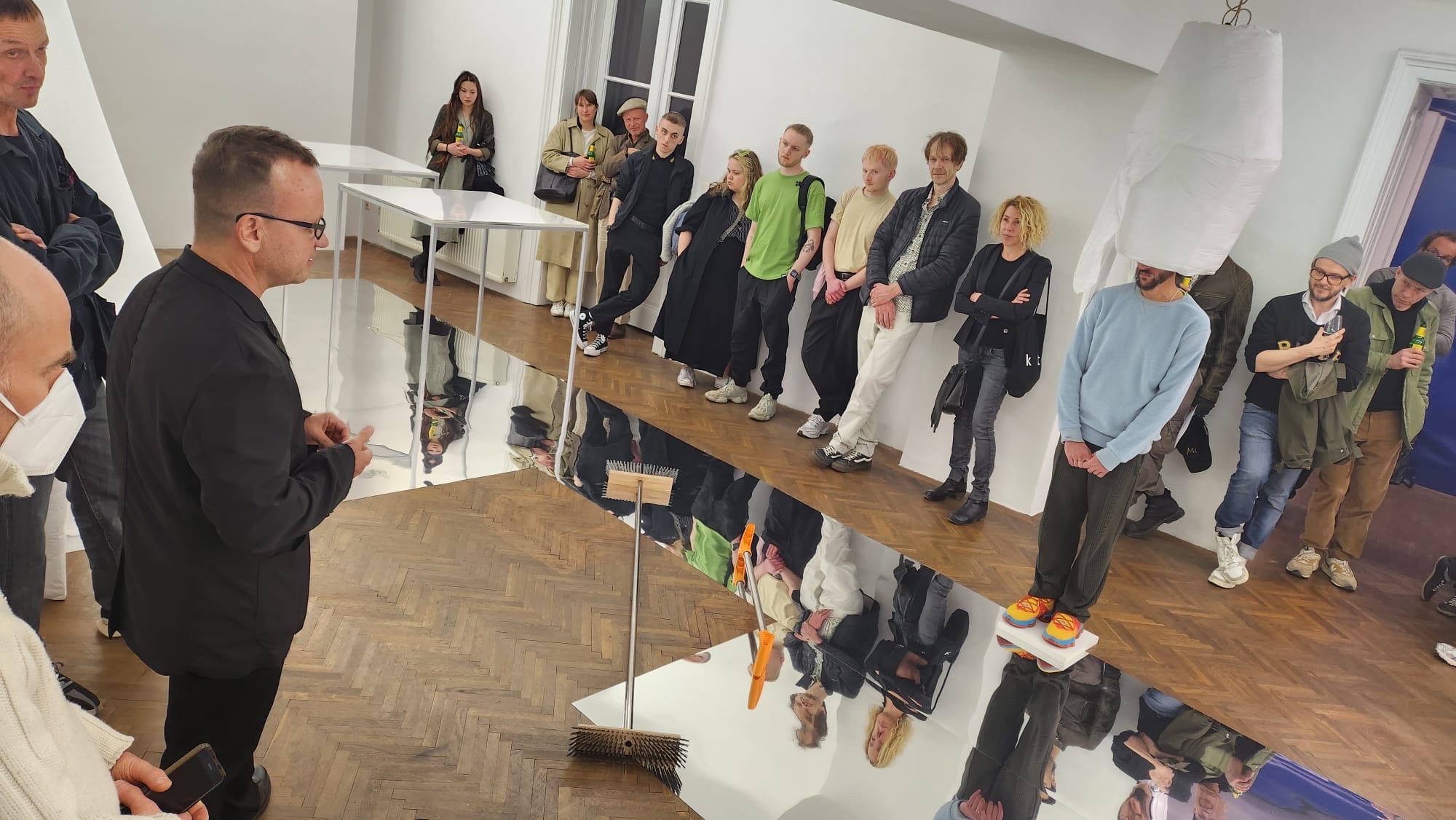 There are regular study trips organised by MAs in Contemporary Curating, Fine Art and Painting programmes. We prganised a field study trip to the 12th Berlin Biennale last year.