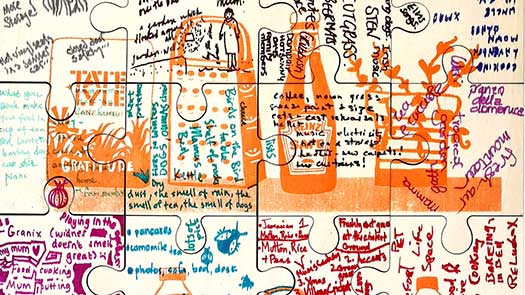 Arts, Health and Social Change
MA
Arts, Health and Social Change
1 year
(
full-time
)
, 2 or 3 years
(
part-time
)
MA Arts, Health and Social Change brings those working in or interested in developing their skills in arts, health and social change together to learn from leaders in the field in the context of research and practice.
You will hold a critical belief that culture and the arts have a significant part to play in health and social change and a conviction that a collective approach offers new ways of reimagining public health.
This course stems from the research-informed direction of Arts for Health at Manchester Metropolitan University, a leading research, advocacy and education centre, re-imagining and undertaking, multidisciplinary research into the fundamental questions about arts, health and social change. This ties explicitly to the Manchester Institute for Arts, Heath & Social Change. The programme benefits from the rich networks and strategic working relationships within Manchester, the UK and internationally.
We invite participants from a range of arts and health disciplines and/or professional backgrounds which might include traditional art school roots and psychology and healthcare but may also embrace subjects from visual anthropology to the digital and literary arts. People with professional experience wanting to further develop their practice and theoretical understanding of the field will form a key cohort in this Masters.
Features
—

Dedicated spaces for the postgraduate community have been developed to enable the postgraduate community to flourish. These spaces, for thinking and practice, are located at the heart of Manchester School of Art, allowing easy access to an extensive range of workshops where the combination of traditional and state of the art equipment opens up a world of exciting possibilities.

—

You will be taught by research active staff who are part of the Manchester School of Art Research Centre and experts in their field.

—

The University library has outstanding Art and Design holdings, including a special collection of artist's books and ephemera.
Dr Clive Parkinson on the special features of the course.
Course Content
Year 1
(

MA Full-Time

)

Full-time students complete the programme in 12 months split into 3 terms, each consisting of 60 credits of study. Part-time students undertake 30 credits of study per term, and have the option to complete in 24 – 36 months, dependent on whether they elect to undertake summer breaks within their study period.

In addition to core units, students will elect a 30 credit Option Unit. The Option units are shared across all university postgraduate programmes and enable students to undertake further cross-disciplinary learning experiences.
Collective Research and Practice
During this unit, we establish a community of expertise where new critical, aesthetic and poetic responses emerge through collective research and practice. Transdisciplinary groups work on themes or projects presented by Arts for Health and links are made with public and governmental organizations, communities and a variety of relevant settings. We will explore new frameworks for individual and collective practice, building understanding of how we move through the world and interact with others.
Theory and Knowledge
Alongside practical project work, this unit provides a space to explore key research and emerging issues within society, encouraging scrutiny of current practices aimed at impacting on health and wellbeing. We'll discuss the relevance of the arts from the cradle to the grave, placing a strong emphasis on inequalities and the social determinants of health. Our aim will be to expand understanding of theory and practice in the emerging public health agenda.
Creative Direction
You will review your learning so far, consider your emerging creative directions, preparing for and proposing your MA project. Working individually or in project teams, you will identify creative directions with external partners across Greater Manchester and/or wider international communities of interest. Initial project proposals are advanced and refined through for example, project planning, professional ethics and testing the overall validity and appropriateness of the proposal.
Fruition
You will work with communities and workforce to offer innovative new ways of exploring pressing health and social concerns, where Greater Manchester will be an incubator of step-change research and action. Project work is self-generated, and you are expected to evidence a synthesis of knowledge, understanding, skills and expertise acquired across the duration of the programme.
Culture & Context
This unit offers focussed opportunity for you to extend and enhance your practice by including working in a wider art and design research community. The study of the cultural and critical contexts of art and design practice is vital to any student of the creative disciplines, this unit will develop your abilities to contextualise your practice through one of a series of themes addressing contemporary issue in art and design.
In previous years, themes have included:
Contested Territories
Health & Wellbeing
Negotiated Study
Space & Context
Digital Futures
Writing Research & Funding Proposals
Images And Archives
Art & Science Stories
Theme options may vary each year.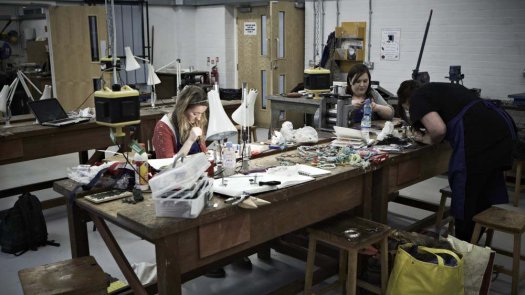 Resources
We have developed a dedicated postgraduate area occupying an entire floor of the main School of Art building, offering an exciting space to be, both intellectually and practically. The centre is located in the newly refurbished Chatham Tower with studios, design laboratories, seminar rooms and extensive workshops that form the nucleus of this vibrant, cross-disciplinary learning environment.
Find out more about Manchester School of Art's facilities.
Student Work
Visit our online MA Show galleries to see examples of recent work by our postgraduate students.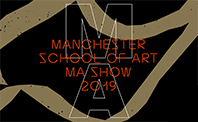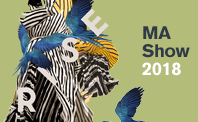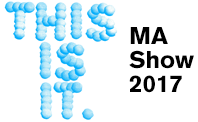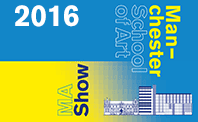 Graduates
The programme will enable individuals to gain the knowledge and practical experience to propel their careers in this fast developing field.
Making an Application
Entry Requirements
Applicants will have 2:1 or above at degree level, with experience in the field of arts/health/social change (or international equivalent); or a degree equivalent postgraduate diploma, or a professional qualification or relevant professional experience will be considered. Alternatively, applicants may be admitted without the above, if they can demonstrate exceptional experience within the field.
English language requirements are in line with the university requirements for postgraduate level.
How to Apply
Please apply online using the link below.
Fees
2020 Entry
UK and EU students
UK and EU students: Full-time fee: £9,250 per year. Tuition fees will remain the same for each year of your course providing you complete it in the normal timeframe (no repeat years or breaks in study).
UK and EU students: Part-time fee: £4,625 studied per year. Tuition fees will remain the same for each year of your course providing you complete it in the normal timeframe (no repeat years or breaks in study).
Non-EU and Channel Island students
Non-EU international and Channel Island students: Full-time fee: £17,000 per year. Tuition fees will remain the same for each year of your course providing you complete it in the normal timeframe (no repeat years or breaks in study).
Non-EU international and Channel Island students: Part-time fee: £8,500 studied per year. Tuition fees will remain the same for each year of your course providing you complete it in the normal timeframe (no repeat years or breaks in study).
Additional Information
A Masters qualification typically comprises 180 credits, a PGDip 120 credits, a PGCert 60 credits, and an MFA 300 credits. Tuition fees will remain the same for each year of study provided the course is completed in the normal timeframe (no repeat years or breaks in study).
Eligible alumni receive a 10% discount on their postgraduate tuition fees. Find out more about our Alumni Loyalty Discount.