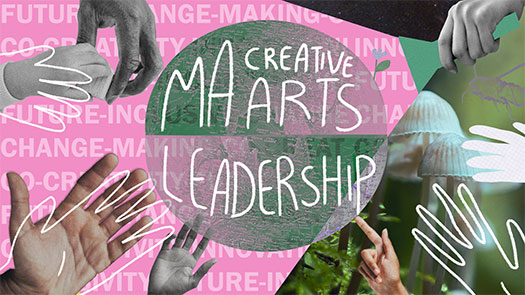 Creative Arts Leadership
MA
Creative Arts Leadership
MA Creative Arts Leadership is an innovative and interdisciplinary programme for, with and by thinkers, makers and change-makers to re-imagine 'leadership' for a more inclusive, ethical and enterprising future, for and from diverse personal and global contexts.
'Creative Arts' in this programme is an inclusive term that encompasses a wide range of media, actions, interventions and processes, with opportunities to engage/expand concepts and practices of 'creativity' built into the course.
In this course we interrogate concepts and practices in and around 'leadership' that foreground creativity, equity, diversity and inclusivity, and inquire into how they entangle with one another, to co-create new knowledge formations and approaches that can foster further questions and actions.
The course is for individuals who wish to interrogate their own practices and thinking and/or that of their communities or organisations. You will be equipped with the knowledge and skills from creative arts, humanities, business, law, and sociology to build our own toolkits for new ways of thinking, organising, and how we relate with one another, to drive change.

Features
—

Curated by the UK's oldest comprehensive art school, Manchester School of Art, and delivered in collaboration with the triple-accredited Business School, the MA draws on, embraces and responds equitably and creatively to diverse human life in a time of volatility and wicked global challenges.

—

Dedicated spaces for the postgraduate community have been developed to enable the postgraduate community to flourish. These spaces, for thinking and practice, are located at the heart of Manchester School of Art, allowing easy access to an extensive range of workshops where the combination of traditional and industry-standard equipment opens up a world of exciting possibilities.

—

You will be taught by research-active staff who are part of the Manchester School of Art Research Centre and experts in their field.
"The MA Creative Arts Leadership is a really exciting course. I think it is bold. It is different. It's got the DNA of Manchester Met in there, in that it prepares students to think differently and to be quite creative.
Importantly, Programme Leader Dr Kai Syng Tan has also made it relevant to people from all backgrounds. You're taking that sense of creativity and the creative excellence in the art school, but also blending it with that business know-how, rigour and business excellence in the Business School. Students could concentrate slightly more on business, or slightly more on creativity, but you will have both. I'm not sure that there are any other Masters qualifications like this that offer that in quite the same way."
Dr Darren Henley CBE, CEO Arts Council England and DArt Manchester Met, who will also be teaching on the course
Credits: Director Dr Kai Syng Tan, Animator Zineb Berrais, Composer Dr Philip Tan.
Course Content
Year 1
(

MA Full-Time

)

The MA in Creative Arts Leadership is a one year full time course, totalling 180 credits.

It comprises of four core units (135 credits), plus two or more elective units (45 credits). Download units map (PDF).
Business as Unusual: Personal and Global Leadership (30 credits)
How can existing approaches in leadership inform how we can lead the future? This unit explores current and future thinking in leadership through a critical lens to understand how we can manage organisational change. We will inquire into the importance of leading ourselves and building self-awareness in dynamic organisational environments through topics such as reflexivity, values-based leadership, and power dynamics, in the context of working towards strategic common objectives such as transformation, innovation, inclusion and sustainability in a VUCA (volatile, uncertain, complex, and ambiguous), international context.
Curating Change: Inclusive Leadership (30 credits)
How can curatorial and creative practice and research help us develop more inclusive models of leadership? We 'curate' art exhibitions and social media posts but forget that 'curation' refers to healing and guidance, and that guidance is the old English origin of the term 'leadership'. Celebrating how the 'creative arts' encompasses a diverse range of definitions, approaches, media, practices, and interventions, this unit sets the stage for the MA. This unit sets the stage for the MA. Atypical change-makers and thought-leaders from and beyond the creative arts will lead 'masterclasses' that dismantle the 'master' narratives of how we understand and practise 'leadership'. Through inclusive frameworks focusing on anti-racism, neurodiversity, kindness, transgender-rights and more, we will learn about the building blocks towards what 'creative arts leadership' can be for the self, community, and institution.
Social, Ethical & Environmental Enterprise for Leaders (15 credits)
This unit studies the transformational changes required to address the global challenges across the world today. Students will gain a critical appreciation of social, ethical & environmental challenges facing the enterprise for a better future
Synthesis Project: My Leadership (60 credits)
How have the skills, knowledges and questions that we have assembled altered our own understanding and practice of 'leadership'? Students will synthesise their learning and outline their own model of leadership and its potential applications by proposing, organising and delivering professional practice or an independent project. Professional practice: This may include internships, practice, research, or other negotiated professional engagement with an external partner (individuals, community or organisation) in the UK or internationally. The professional link will be initiated by the student with the support of the unit tutor. The research question, content, and individual or group planned engagement will determine the curriculum, supported by tutorials. Project: Students will propose, research, realise, publish and disseminate a project for a public audience. Outputs may include an exhibition (as artist and/or curator), research paper, portfolio of creative and critical work articulating the investigation of a practical or conceptual issue, or an intervention for self, community or organisation.
Option Units
(Subject to Change)
Principles of Project Management (15 credits)
This unit is designed for students, new to project management - or with limited practitioner experience in this area. This unit aims to equip the manager with knowledge and skills required to deliver effective project management. This unit will employ a practitioner and academic perspective.
Business Simulation: Creativity to Launch (15 credits)
This unit enhances enterprising behaviours and skills through experiential learning and creates an awareness of the entrepreneurial career path. You will gain experience of a live project, creating and validating a business idea, before showcasing your business to industry experts via a trade stand.
Art and Design: Culture and Context (30 credits)
This unit offers the focused opportunity for you to extend and enhance your practice by working in the wider art and design research community. The study of the cultural and critical contexts of art and design practice is vital to any student of the creative disciplines. This unit will develop your ability to contextualise your practice through a series of themes, addressing contemporary issues in art and design.
Putting Communication into Practice (15 credits)
This unit further develops research competences in the field of political communication in a professional, rather than a purely academic, context. Putting theory into practice, you will apply what you have learned to 'real world' briefs, developed with the guidance of experts such as MPs, public servants, NGO workers and activists.
Global Digital Society (15 credits)
This unit will introduce you to a variety of topics addressing the digital interrelations between the global and the local. You will examine research from a variety of disciplines and methodologies focusing on social, cultural and economic dimensions of networked globalisation. Topics might include the digital and material infrastructures of the internet, digital political economy, global digital inequalities, and global cultures of creative digital production.
Enrichment Courses at Postgraduate Arts and Humanities Centre
Additionally, students can further enrich their learnings by participating in the uncredited courses from the Research Training Programme from Postgraduate Arts & Humanities Centre (PAHC). Led by experts from diverse backgrounds across the arts and humanities faculty, the wide-ranging courses provide research skills and knowledge that are theoretical, critical, practice-based, artistic, qualitative and quantitative, underpinned by collegiality; equality; reflexivity and practice. These courses do not contribute to the conferment.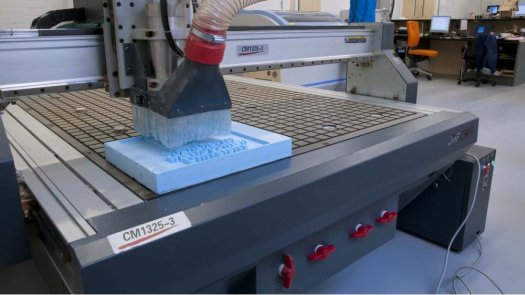 Resources
We have developed a dedicated postgraduate area occupying an entire floor of the main School of Art building, offering an exciting space to be, both intellectually and practically. The centre is located in the Chatham Tower with studios, design laboratories, seminar rooms and extensive workshops that form the nucleus of this vibrant, cross-disciplinary learning environment.
Find out more about Manchester School of Art's facilities.
Student Work
Visit our online MA Show galleries to see examples of recent work by our postgraduate students.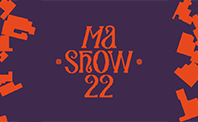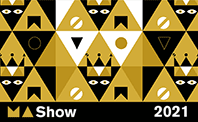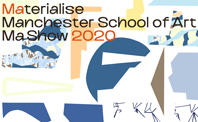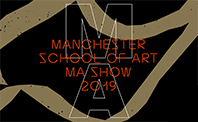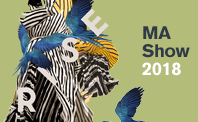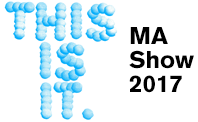 Graduates
The course equips students with skills and knowledge for roles as leaders, managers, and facilitators in diverse settings, including the arts, cultural, heritage, higher education and third sectors, as well as think tanks and policy research positions.
Making an Application
Entry Requirements
2:2 UG honours degree (UK or international equivalent) in any subject, and/or equivalent professional experience in any field.
English language requirements: IELTS 6.5 with no less than 5.5 in any category.
Desirable: >2 years' work experience in any sector (paid and/or voluntary)
How to Apply
Please apply online using the link below.
Fees
2023 Entry
UK and Channel Island Students
Fees for this course have yet to be confirmed and will be updated shortly.
EU and Non-EU International Students
Fees for this course have yet to be confirmed and will be updated shortly.
Additional Information
A masters qualification typically comprises 180 credits, a PGDip 120 credits, a PGCert 60 credits, and an MFA 300 credits. Tuition fees will remain the same for each year of study provided the course is completed in the normal timeframe (no repeat years or breaks in study).
Eligible alumni receive a 20% discount on their postgraduate tuition fees. Find out more about our Alumni Loyalty Discount.