Jon Biddulph
B.A. Hons.
Tutor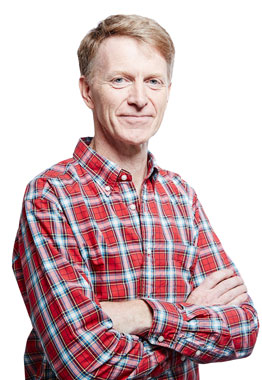 I graduated from Manchester Polytechnic, (now Manchester Metropolitan University) in 1980, and have taught in Further and Higher education since 1982. I was co-founder of the artist Group TEA (1987)- Peter Hatton, Val Murray, Lynn Aulich, Jon Biddulph – and was active in the group until 2004, initiating and undertaking national and international site-specific residencies and publicly engaged projects.

A qualified Garden designer, since 2000 I have undertaken a number of private garden commissions both individually and with my wife Barbara. In 2006 the Anthony Nolan Trust commissioned us to design and build their charity garden for RHS Tatton Flower show. The garden 'Where Paths Cross" was awarded a Silver Gilt Medal.

People and Place have been central to my activities, from investigative research themes to the generation of green spaces.

My current research builds on a long standing interest in Microbiology and more specifically the Human Microbiome-the complex and essential community of microbes living on and in the body.

In considering our relationship to the Environment there is a sense of separation- that the Environment exists for us to inhabit and exploit. The microbal elements of the environment reach every corner of our world- around and inside us- this interconnectedness is unavoidable. Our understanding and respect for the Environment needs to go beyond the visible to embrace the integral and essential world of microbes. I am engaged in exploring the integration of person and 'place' as a living, walking ecosystem.

Like the rest of the Interactive Arts team, I am passionate about enquiry driven education. It is a privilege and a source of tremendous satisfaction to be part of the journey of self discovery our students make, and to witness them realising their potential.

I coordinate Erasmus European and Worldwide exchanges for the Department of Art.
Research
A selection of recent research outputs.
Exhibitions
Biddulph, J., Murray, V., Hatton, P., and Pilling, L., 2003. Exchanges, C.U.B.E. - Centre for the Understanding of the Built Environment, Portland Street, Manchester, Nov 2002 - Feb 2003.
Biddulph, J., Hatton, P., Lebedev, I. and Dom, V., 2003. Prospekt, Country House Gallery, Novoselovskaya St, St Petersburg Russia. ( Manchester Week in St Petersburg ) and URBIS, Cathedral Gardens, Manchester. ( St Petersburg Week in Manchester ), 22.11.02 - 08.02.03.
Biddulph, J., Murray,V., Hatton, P. and Pilling, L., 2003. TEA: Boat Trip: Nothing but Flowers 2003, Exhibition in the Lowry, Salford Quays, Salford. and guided boat tours around the upper reaches of the Manchester Ship Canal, September / October 2003.
Biddulph, J., Murray, V., Hatton, P., and Piling, L., 2002. FABRIKA, Red Banner Knitwear Factory, Pionerskaya Ulitsa, 53, St Petersburg , Russia., 1-20 August 2002.