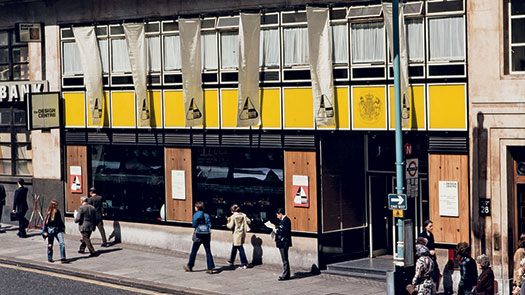 Monday 18 April

—

Saturday 28 May 2016
Projecting British Design
The Design Council Slide Collection in Focus
Monday - Friday 10.00 - 16.00
Saturday 12.00 - 16.00 (term time only)
This exhibition highlights a nationally important photographic archive recently transferred to MMU Special Collections, and provides a rare opportunity to experience its materiality first hand.
Comprising a wealth of imagery showing selected examples of British design and the campaigning activities of the Design Council, the slide collection is a unique prism through which to view the key debates around design and taste after the Second World War.
From post-war austerity to Thatcherism, Modernism to Pop, Projecting British Design offers historical insight and visual pleasure in equal measure.
Free Admission.
John Davis, curator of the exhibition, will be talking about the Design Council Slide Collection on 25 May at 2pm. See details.