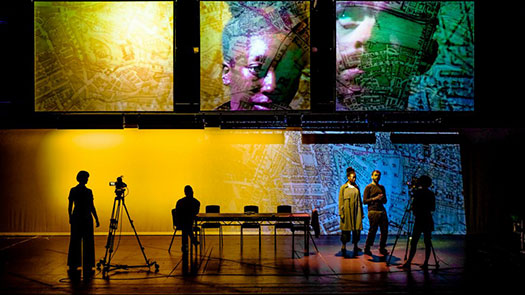 Bunker Talks
Bunker Talks invite artists and researchers to talk about who they are and what they do.
Curated by the Performance Research Group at Manchester School of Art, Bunker Talks explore geopolitical, ecological or economic concerns. The talks create space for critical encounters, presentations, provocation and dialogue.
Originally conceived in the pandemic to explore how artists, writers, curators and researchers continued to make and share their work, live Bunker Talks now take place at The Salutation every month. Since 2020, over 125 talks have been hosted by members of the Art & Performance Research Hub. All talks are recorded, edited, captioned and archived to create an online catalogue, capturing how artists think about the world today.
Coming Up