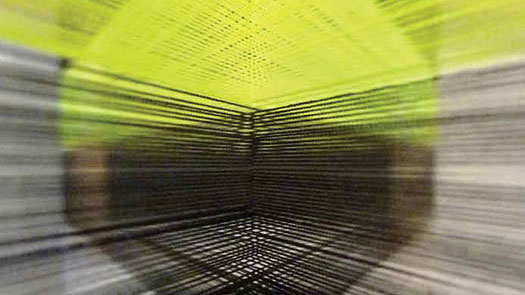 Wednesday 27 April 2016
Talking of Textiles
Professor Janis Jefferies and Dr Jennifer Harris
2.30pm—4pm
Two of the most influential figures in textile art will be visiting Manchester School of Art on 27 April. This is an extraordinary opportunity to hear about the scope of their knowledge in the textile arts and their most recent and future publications.
Professor Janis Jefferies is an artist, curator, writer and professor at Goldsmiths', University of London. She is Senior Research Fellow of the Constance Howard Resource and Research Centre in Textiles and Director of Goldsmiths' Digital Studios, a research centre across Arts and Technology. Her Handbook of Textile Culture which was published in Autumn 2015 with co-editors Diana Wood-Conroy (Australia) and Hazel Clark (USA), will provide the focus of her presentation.
Dr Jennifer Harris is a curator, writer and Deputy Director of the Whitworth Art Gallery, Manchester where she has established a unique collection of contemporary textile art. In 2015 she curated Art_Textiles, which received much positive critical comment. Dr Harris's 5000 Years of Textiles, first published in 1993 and still in print, is a standard text. Her forthcoming publication, A Companion to Textile Culture, will embrace the historical, contemporary and cultural dimensions of textiles on a global scale and will be the subject of her talk.
The afternoon will be a mix of presentations and conversations.
Dr Jane Webb, Professor Alice Kettle, Dr Nigel Hurlstone and Uthra Rajgopal will form an informal panel to discuss textile art looking to the future, with Professor Janis Jefferies and Dr Jennifer Harris.
Open to all.
Admission is free, please book your ticket on EventBrite.
Please note the updated Cavendish Building venue.