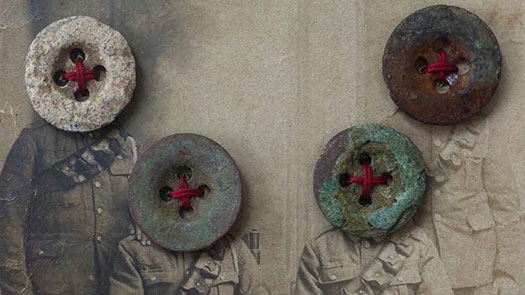 Monday 13 June

—

Friday 26 August 2016
The Lost Boys
Remembering the boy soldiers of the First World War
Monday - Friday 10.00 - 16.00
At the outbreak of the First World War, the legal age limit for armed service overseas in the British Army was 19 years. However, by the end of the war an estimated 250,000 underage soldiers between the ages of 14 and 18 had seen active service.
The Lost Boys: Remembering the boy soldiers of the First World War uses the commemorative qualities of ceramics to examine the issue of underage soldiers and to raise public awareness of their contribution. An interdisciplinary research team from Manchester Metropolitan University worked in association with The Clay Foundation, Stoke-on-Trent, and the Staffordshire Museums Strategic Consortium to engage young volunteers as both researchers and makers.
The project was funded through an Arts and Humanities Research Council Voices of War and Peace community engagement award, and the exhibition features artworks from the Resonance touring exhibition funded by Arts Council England.