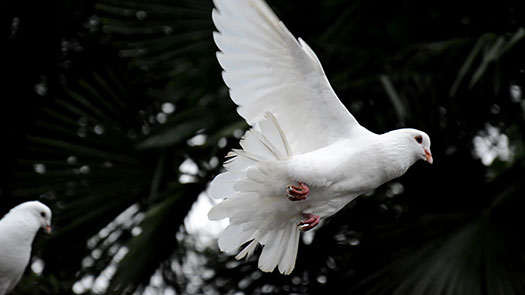 Saturday 10

—

Sunday 11 November 2018
Doves of Peace
Remembrance Day Installation
Over Remembrance weekend (10th and 11th November) we will be installing White Doves of Peace in our shop window space at Marketplace Studios, Stockport to commemorate the centenary of the end of WWI. We'd like YOU to be a part of this installation.
We'll be making Doves to hang in the installation in our Project Space on Saturday 10th and Sunday 11th - please drop in and join us.
You can also make your own Dove of Peace and send it to us to be part of the installation. Download our activity pack to make your own Dove.
Send your completed doves to—
Clare Knox-Bentham, Manchester School of Art, Benzie Building, Manchester Metropolitan University M15 6BR by Wednesday 7th November
Or to Marketplace Studios, 18-19 Market Place, Stockport SK1 1EU by Saturday 10th November.