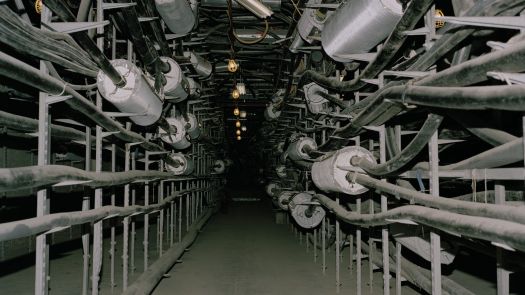 Tuesday 8 May 2018
When Objects Dream
Screening and talk with Emma Charles
4pm—6pm
Emma Charles will show an exclusive extract from the forthcoming When Objects Dream (co dir. Ben James). After the screening, we will discuss the role of digital materiality in Charles' practice and in digital culture.
The event is free and no booking necessary.
When Objects Dream (co dir. Ben James) is a forthcoming 16mm film that continues Charles' investigation into making tangible our relationship with technology. The film follows the journey of technology from the mineral-rich earth to the city. The backdrop is the vast Kazakh landscape, and the traditional folklore stories of its inhabitants, as a framework within which to explore some of the material and immaterial interfaces that exist between technology and human experience.