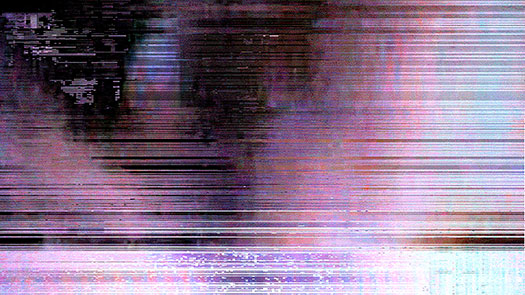 Friday 11 May 2018
machines will watch us die – the Symposium
1pm—6pm
The symposium draws on and accompanies machines will watch us die (9 April – 11 May 2018, The Holden Gallery, Manchester. Curated by Patrizia Costantin as part of her PhD at Manchester School of Art), an exhibition that explores how the idea of digital decay can be rethought following the material turn in media studies. Following the adoption of media archaeology as the conceptual framework for the show, this event looks at notions of digital materiality and temporality in relation to art, curatorial practice and media history.
The symposium aims to contextualizes the exhibition in a variety of fields – curating, media theory, art practice and art history – and gain a better understanding of how material processes of digital materiality, such as digital decay, have been explored. Taking curatorial methodologies, media studies and creative practice as starting points, the symposium aims at merging theoretical and practice-led perspectives on digital decay, digital materiality, deep time, agency, obsolescence and history of media.
Confirmed Keynote Speakers
Dr Michael N Goddard is Reader in Film, Television and Moving Image in the School of Media, Arts and Design at the University of Westminster. He has published widely on Polish and international cinema and audiovisual culture as well as cultural and media theory. He recently published a book, Impossible Cartographies on the cinema of Raúl Ruiz. He has also been doing research on the fringes of popular music focusing on groups such as The Fall, Throbbing Gristle and Laibach and culminating in editing two books on noise, Reverberations and Resonances. He is currently working on a book on the British post-industrial group Coil, and beginning a new research project on genealogies of immersive media and virtuality.
Dani Admiss is a curator and researcher working across the fields of art, design, and networked cultures. She is Founder of Playbour- Work, Pleasure, Survival, an art and research platform dedicated to the study of the worker in an age of data technologies with an exhibition at Furtherfield, London in summer 2018. She is currently curating a public art circuit in the Azores Islands and consulting with Abandon Normal Devices, a roving Biennial of digital culture for their 10th-anniversary Festival 2019. Awarded an AHRC Block Grant-funded Ph.D. studentship 2014–17, she is a researcher at the faculty for New Media Art at Sunderland University, exploring world-building practices and curating world systems. Recent curatorial projects include, 'Digital Dark Ages' Abandon Normal Devices, 'AI in Asia', Digital Asia Hub, Hong Kong, 'Big Bang Data' Somerset House, London, 'Digital Revolution' the Barbican Centre, London, and 'The Institute Effect' at 'Close, Closer' the 2013 Lisbon Architecture Triennale, Portugal. Trained in Visual Cultures at Goldsmiths College University she completed her Masters in Curating Contemporary Design at Kingston University in partnership with the Design Museum with an AHRC partnership scholarship.
The symposium is organized in collaboration with The Holden Gallery and Manchester Metropolitan University.
Registration
Please register on Eventbrite.
Call for Abstracts
We welcome abstracts (up to 250 words plus 50 word bio) for 20 minute presentations (papers, visual essays, artwork and exhibition analysis; films, etc.). Everyone is welcome to submit an abstract for consideration.
Topics include but are not limited to
—Interdisciplinary approaches to digital materiality;
—Innovative definitions of digital materiality within art practice;
—Curatorial strategies for digital art critically concerned with digital materiality and temporality;
—Post-medium approaches to digital materiality;
—Digital decay: the material and the immaterial;
—Curatorial responses to Media Archaeology;
—Digital materiality and agency in art practice;
—Alternative curatorial strategies for new media art based on materiality rather than immaterial behaviours (interactivity, computability and connectivity)
—Notions of agency and the curatorial;
—Memory and digital materiality;
—Disembodiment in digital culture;
—Digital decay and the Anthropocene: e-waste, obsolescence; natural resources exploitation and geo-political issues;
—Deep time as timescale for digital art;
—The artwork as time machine (Erkki Huhtamo, 1995) as a curatorial approach that addresses the variety of temporalities (deep time, real time, immediacy, delay, etc.) embedded in digital materials
Abstracts must be submitted by 11 April 2018
We will let successful applicants know by the 14 April 2018
For further information please email machineswillwatchusdie@gmail.com
Image credit: Rosa Menkman, To smell and taste black matter (2009)