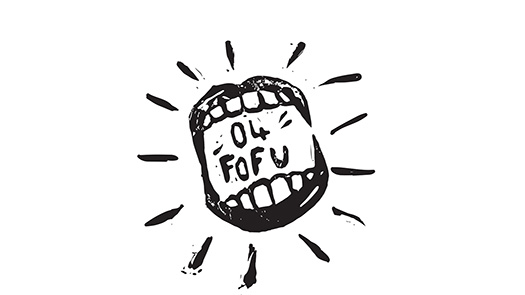 Monday 13

—

Friday 17 May 2019
FoFU 04
It's that time again…the Fear of F***ing Up (FoFU) is taking place for its fourth time.
FoFU 04 is a further opportunity for students and staff within the Manchester School of Art to celebrate what it means to be creative, which involves embracing the normality of F***ing Up. Students who have taken part in previous FoFU exhibitions have come to recognise this as a strength…rather than a failing…
"IT'S GOOD BECAUSE IT EMBRACES WHAT IS ORDINARILY SEEN AS A WASTE OF TIME. BUT IS ACTUALLY A NORMAL PART OF CREATING WORK"
"IT INSTALLED A SENSE OF COMMUNITY, NO MATTER WHAT DISCIPLINE, WE ALL FUCK UP"
Over the last few weeks art and design students and staff have been invited to trash what they perceive as their worse work. As with previous FoFU exhibitions all trashed work will be exhibited in the Art School's Benzie vertical gallery for a week long exhibition.
This time we are aiming to produce a publication to document what has become a thought-provoking event.
So… we are sending a shout out to all students from the art school to help document this exhibition through photography, film, drawing, animation etc. If you're interested in taking part - please just send your interest using the email below.
As last year we also going ahead with a silent auction to raise money for students who sell their work. The auction will be launched during the exhibition preview and will continue to take place throughout the week. Simply come along to view the work on auction and place your silent bid in the FOFU ballot box. Highest bidders will be notified via email at the end of the exhibition.
The auction will provide an opportunity to own a piece of unique work (someone's F*** UP!) and continue the debate around what we understand as being a "NORMAL PART OF CREATING WORK". All money made will go directly to whoever made the F*** UP!
We hope you will join us in celebrating "WHAT IS ORDINARILY SEEN AS A WASTE OF TIME"…
Exhibition Preview
Includes making something fabulous from BabyBel wax! Some lucky winner will receive a prize!
Monday 13 May
4.30pm
Ground Floor Vertical Gallery, Benzie Building
j.haslam@mmu.ac.uk