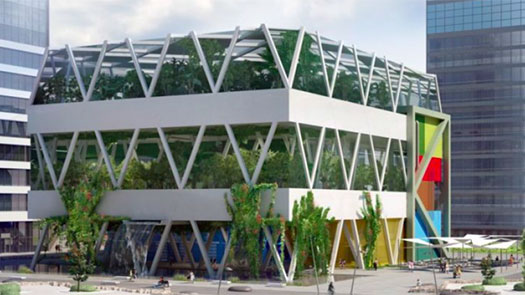 Thursday 21 February 2019
Metabolic Urbanism
Dr Vincent Walsh
6pm—7.30pm
Vincent's background includes architecture, urbanism, agricultural technologies and ecological life support systems. His doctoral research was chosen as one of the 100 Big Ideas that will change the future by the Research Council UK, and he was awarded the Nick Reeves Award for Arts, Water and the Environment. Vincent investigates the integration of biological and technological urban infrastructures to support urban circularity and adaptability, to transform linear systems of consumption and waste to a sustainable and regenerative circular model, creating opportunities for economic gains. His research method is a transdisciplinary, whole-system approach, focused on the emergence of new biological infrastructure, innovation and cultures.
Vincent is the UK Partnership Executive for the Biopolus Group, an international organisation providing technology for integrated urban circularity, and a member of the Ellen MacArthur Foundation CE100 elite club, representing the most influential organisations in the development of Circular Economy. Biopolus created the BioMakery, an urban metabolic hub, to integrate circular urban infrastructure and technology with open innovation, helping cities transition from their current linear system of consumption and waste, to a sustainable and regenerative circular model.
This talk will cover Vincent's varied background and interests which led him to his phD and his current role, and will emphasise the importance of a systems-based, holistic approach to the design and planning of the built environment. His work, and that of the Biopolus Group, integrates architecture, engineering and ecological process in ways which have huge potential implications for our landscapes and cities in an era of radical rethinking of the way we live in response to climate change.
All welcome.
Part of the Master of Landscape Architecture Lecture Series 2018/19