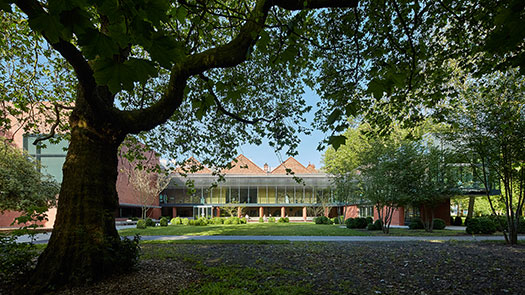 Tuesday 12 November 2019
Tuesday Talk: Carola Dertnig
11am—12.30pm
The Tuesday Talks series presents leading artists, thinkers and curators who explore the driving forces, influences and sources of inspiration within contemporary art. The series is a collaboration between the Whitworth and Manchester School of Art and is programmed by Pavel Büchler.
Free, no need to book.
Carola Dertnig is an artist and Professor for Performative Art at the University of Fine Arts in Vienna. Her drawings, video works, installations and her live work demonstrate an explicit interest in feminist perspectives, the politics of gender, and more generally the processes through which roles are formed and articulated in language, images and gestures. In Dégueulasse, her performance first presented in 2010, Dertnig attempts both to decode and overwrite aspects of the history and ethos of performance art through a precisely timed and staged collage of quotes by John Cage, the choreographer Simone Forti, Jean-Luc Godard's film À bout de souffle, and Yvonne Rainer's dance sequences. Presented alternately as instructions and questions, the quotations and paraphrases generate a new sense of engagement with the historical material in which roles and attitudes are not pre-determined but arise form the context, action and participation.