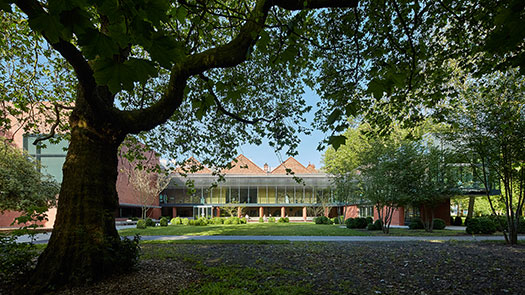 Tuesday 15 October 2019
Tuesday Talk: Ed Krčma
11am—12.30pm
The Tuesday Talks series presents leading artists, thinkers and curators who explore the driving forces, influences and sources of inspiration within contemporary art. The series is a collaboration between the Whitworth and Manchester School of Art and is programmed by Pavel Büchler.
Free, no need to book.
Ed Krčma is an art historian specialising in European and North American Art after 1945. He has written catalogue essays for, among others, the Irish Museum of Modern Art, Tate Modern, Matt's Gallery, and Talbot Rice Gallery, co-founded the contemporary art magazine, Enclave Review, and has curated several exhibitions of contemporary art. His first monograph Rauschenberg/Dante: Drawing a Modern Inferno, published by Yale University Press in 2017, sets out new perspectives on the early work of the great American artist Robert Rauschenberg, its relationship to the 1950's social and political life in the US, and the climate of the New York art scene at the time. This ground-breaking book is a culmination of years of meticulous research as much as it is a product of Krčma's broader interest in the problems of artistic autonomy, the history and theory of drawing, the relationship between image and text, and between art and thinking. He is currently working on a book project on contemporary art in Britain with a focus on artworks and artistic strategies that achieve density and compactness of meaning through the use of modest materials and spare and concentrated means.
Image: The Whitworth, The University of Manchester (Alan Williams)