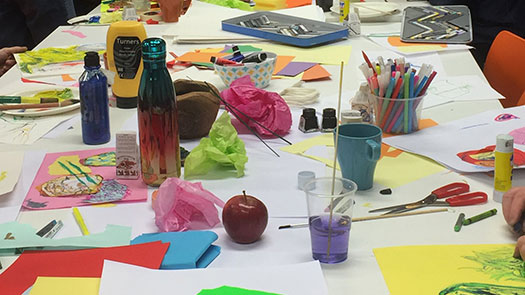 Thursday 23 January

—

Thursday 27 February 2020
Explore Art: Beginners
With Jasmine Walne
Thursdays, 12–2pm
An introductory workshop to try out the basics of different visual art mediums and craft. Each week focusing on a different media, looking at ways to use this creatively and experimentally and learning the foundations of art. We will be creating a range of artworks in different styles, completing the course with a final artwork on canvas. If you've always wanted to have a go at expressing yourself creatively, this workshop is for you!
Workshop Leader: Jasmine Walne
Cost: £60
All materials provided.
Starts: 23 January 2020
Ends: 27 February 2020
Please note this workshop takes place at Marketplace Studios, 18-19 Marketplace, Stockport SK1 1EU